What Kind of Oil Should be Used for Crocodile Leather Wallet
  What kind of oil should be used for crocodile leather wallet? The answer is: rare animal professional leather care.
  Crocodile leather wallet as a high-grade animal leather bag is smooth and delicate and has the strong sense of convex and cortex. The manufacture process of the special leather is completely different from that of the cowhide and sheepskin. If the ordinary shoe oil or water is used to wipe the crocodile leather, it will destroy the original characteristics of the leather to leave the watermark even crack, which end the life of the crocodile leather.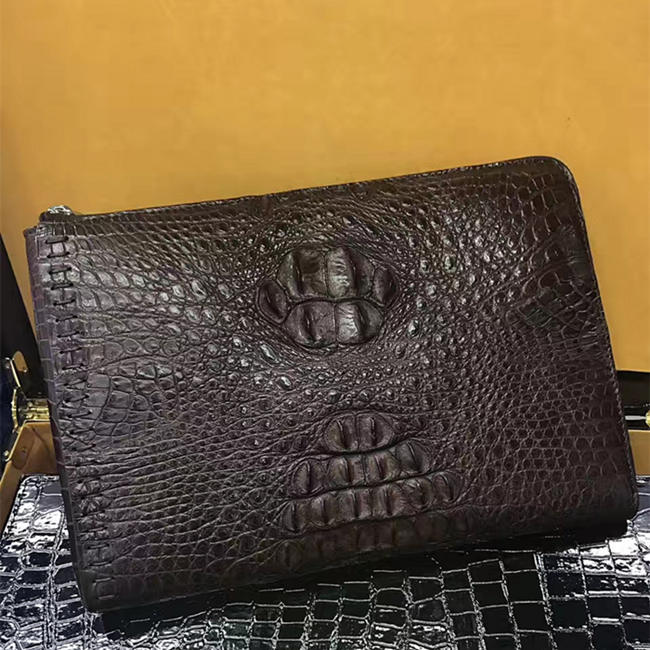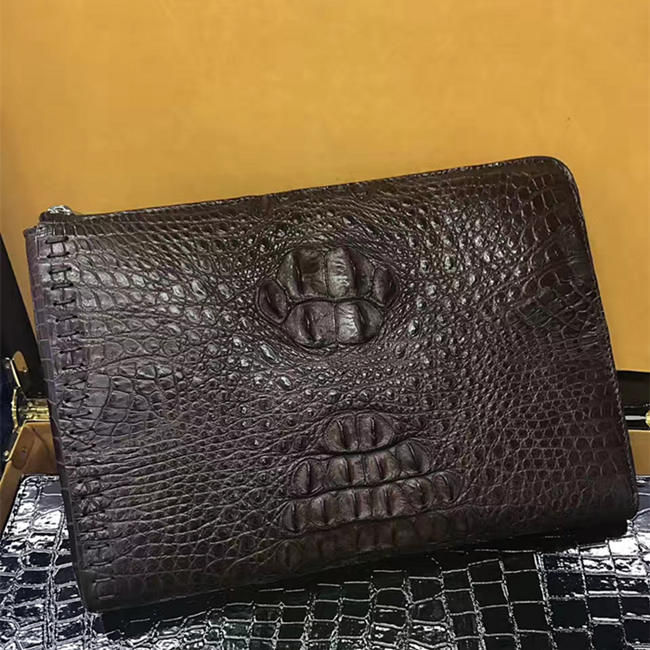 The display of the shiny new crocodile leather
  The crocodile wallet is expensive, because of its complex and special leather care. Here we recommend the use of rare animal leather professional care (and polishing agent) for maintenance, nourish the leather to keep the original characteristics and not damage the cortex.
The detailed steps are as follows:
  1.Before the maintenance: use professional leather cleaner to wipe the surface of crocodile leather, and then dry it naturally;
  2.Maintenance: shake leather spray up and down and spray evenly about 20cm distance from the leather, then wipe with a soft cloth to protect the soft crocodile skin of the wallet;
  3.After the maintenance: it is recommended to use the waterproof protective agent which is resistant to moisture and stains, to prevent mildew.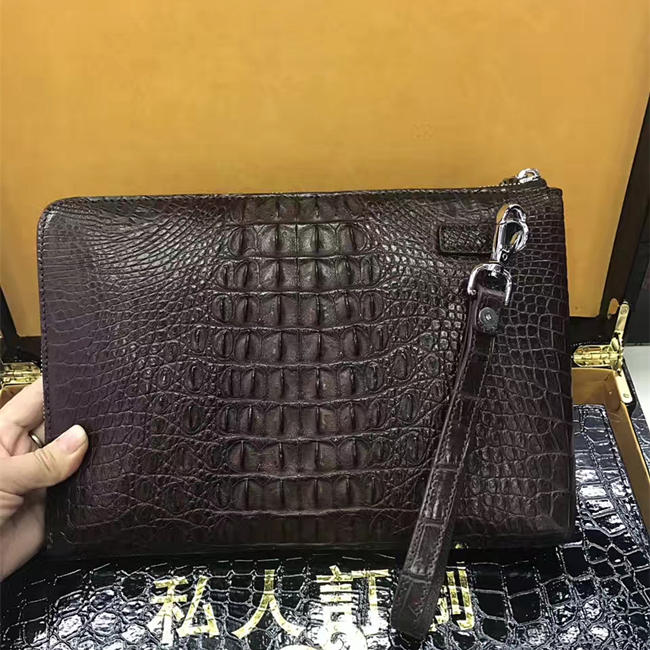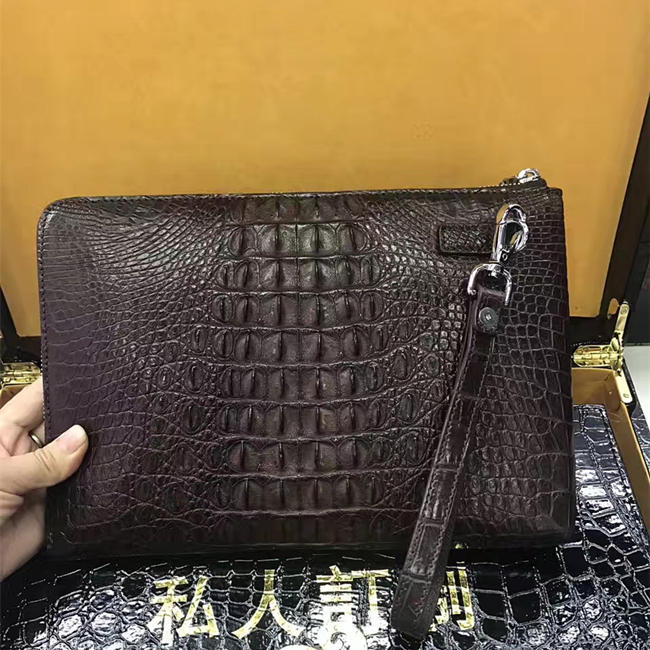 Particularly, the crocodile wallet is so delicate that the maintenance is not recommend at home. If time permits, you can try to get professional care where you buy it. The maintenance steps includes cleaning, repairing, maintaining, polishing and waterproof. In this way, the crocodile wallet can newer and more durable.
  Tags: leather briefcases, leather backpacks, leather handbags, leather duffle bags, leather laptop bags, leather messenger bags, leather travel bags,leather apple watch bands, Italian leather handbags, Italian leather bags, leather watch bands, crocodile bags, leather totes, leather belts, leather satchels, leather clutches, leather purses, leather wallets, genuine crocodile handbags, genuine alligator handbags.
Recent blogs: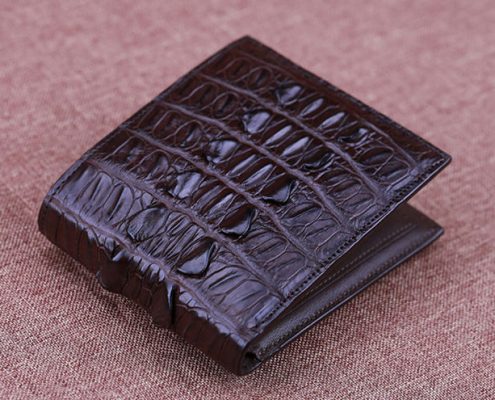 https://www.bgleatherbags.com/wp-content/uploads/2017/08/How-to-Clean-the-Crocodile-Leather-Wallet.jpg
495
700
@bruce99gao88@
https://www.bgleatherbags.com/wp-content/uploads/2018/11/VANGOSEDUN-Leather-Bag-Logo.png
@bruce99gao88@
2017-08-02 15:00:25
2017-08-02 15:00:25
How to Clean the Crocodile Leather Wallet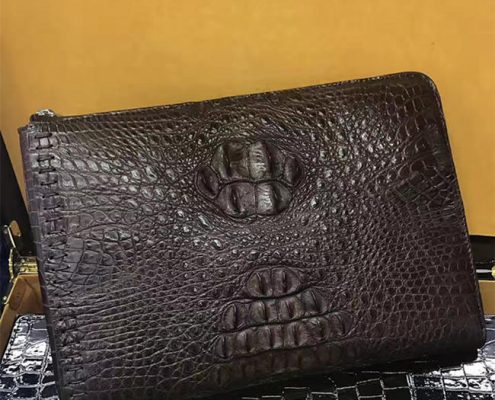 https://www.bgleatherbags.com/wp-content/uploads/2017/07/What-Kind-of-Oil-Should-be-Used-for-Crocodile-Leather-Wallet.jpg
650
650
@bruce99gao88@
https://www.bgleatherbags.com/wp-content/uploads/2018/11/VANGOSEDUN-Leather-Bag-Logo.png
@bruce99gao88@
2017-07-31 02:01:48
2017-07-31 02:01:48
What Kind of Oil Should be Used for Crocodile Leather Wallet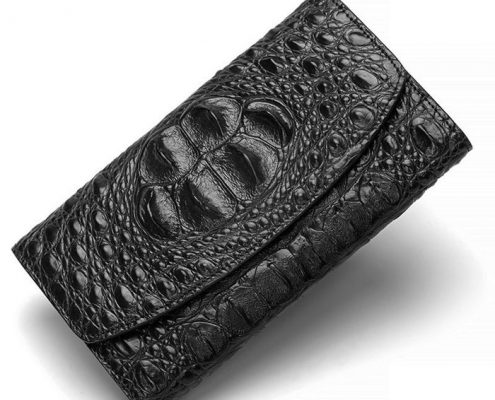 https://www.bgleatherbags.com/wp-content/uploads/2017/07/Tips-for-Buying-Mens-Crocodile-Leather-Wallet.jpg
700
700
@bruce99gao88@
https://www.bgleatherbags.com/wp-content/uploads/2018/11/VANGOSEDUN-Leather-Bag-Logo.png
@bruce99gao88@
2017-07-26 12:38:44
2018-10-05 17:11:51
Tips for Buying Men's Crocodile Leather Wallet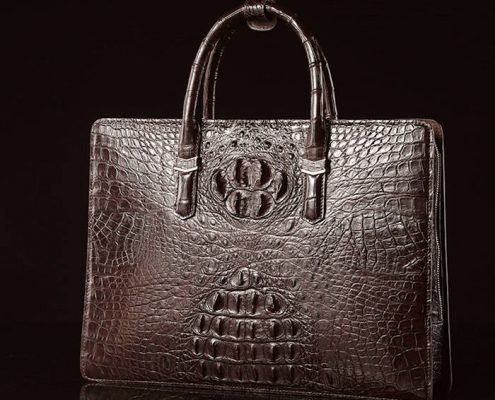 https://www.bgleatherbags.com/wp-content/uploads/2017/07/Genuine-Alligator-Leather-Bag-for-Your-Vacation.jpg
700
700
@bruce99gao88@
https://www.bgleatherbags.com/wp-content/uploads/2018/11/VANGOSEDUN-Leather-Bag-Logo.png
@bruce99gao88@
2017-07-23 01:41:29
2018-10-07 15:47:48
The Top Bags You Need for Your Vacation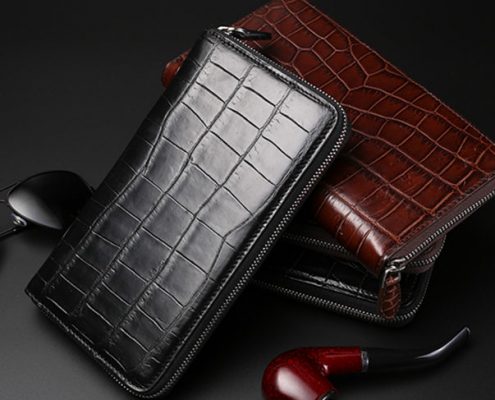 https://www.bgleatherbags.com/wp-content/uploads/2017/07/the-texture-of-genuine-crocodile-wallet.jpg
487
700
@bruce99gao88@
https://www.bgleatherbags.com/wp-content/uploads/2018/11/VANGOSEDUN-Leather-Bag-Logo.png
@bruce99gao88@
2017-07-21 02:14:51
2018-10-07 15:49:31
How to distinguish between genuine and fake crocodile wallet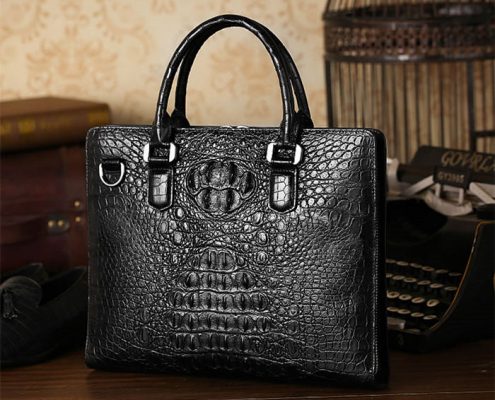 https://www.bgleatherbags.com/wp-content/uploads/2017/07/Crocodile-Leather-Briefcase-Is-the-Best-Gift-for-Your-Father.jpg
591
700
@bruce99gao88@
https://www.bgleatherbags.com/wp-content/uploads/2018/11/VANGOSEDUN-Leather-Bag-Logo.png
@bruce99gao88@
2017-07-16 01:45:12
2017-07-16 01:45:12
Crocodile Leather Briefcase Is the Best Father's Day Gift for Your Father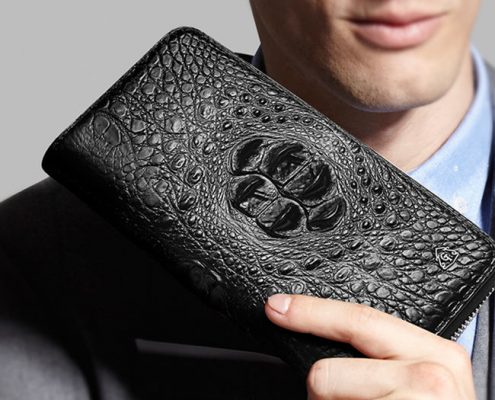 https://www.bgleatherbags.com/wp-content/uploads/2017/07/Crocodile-Leather-Wallet-for-Students.jpg
650
650
@bruce99gao88@
https://www.bgleatherbags.com/wp-content/uploads/2018/11/VANGOSEDUN-Leather-Bag-Logo.png
@bruce99gao88@
2017-07-11 16:01:30
2017-07-11 16:01:30
Is Crocodile Leather Wallet Suitable for Students