How to identify the true and false crocodile belt
  Crocodile belt usually consists of three parts: the surface is the crocodile leather, the bottom is cowhide, and the middle is fabric fillings. To identify the real crocodile belt, you just identify these three parts.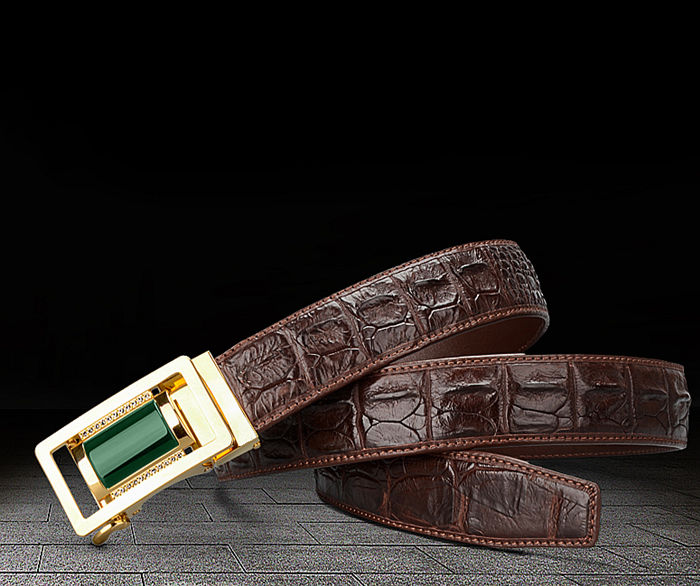 Identification by belt surface
  Whether it is made from which part of the crocodile leather, we can see the belt pattern is vivid, and there are no micro pores at the cortex. At the same time, when you touch the leather by hand, it feels tight and natural and you can clearly touch the texture.
Identification by the inside material
  The inside of the crocodile leather belt is made from high-quality cowhide, which is soft and delicate, and the touch is very comfortable.
Identification by the manufacturing process of the crocodile belt
  How to identify the real crocodile belt? It is no doubt that the crocodile belt must be excellent in workmanship, with the neat thread. Whether it is oil edged or woven edged, the processing is delicate. No extra lines and no rough edges are criteria, too.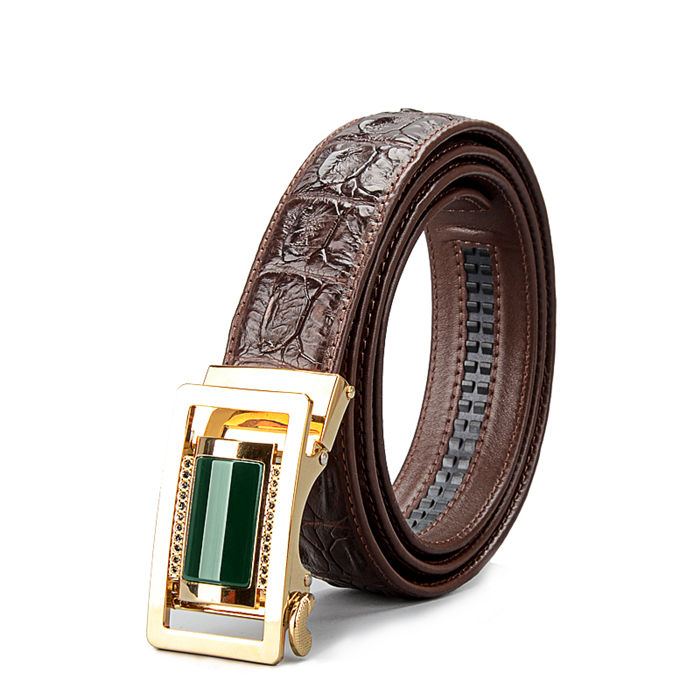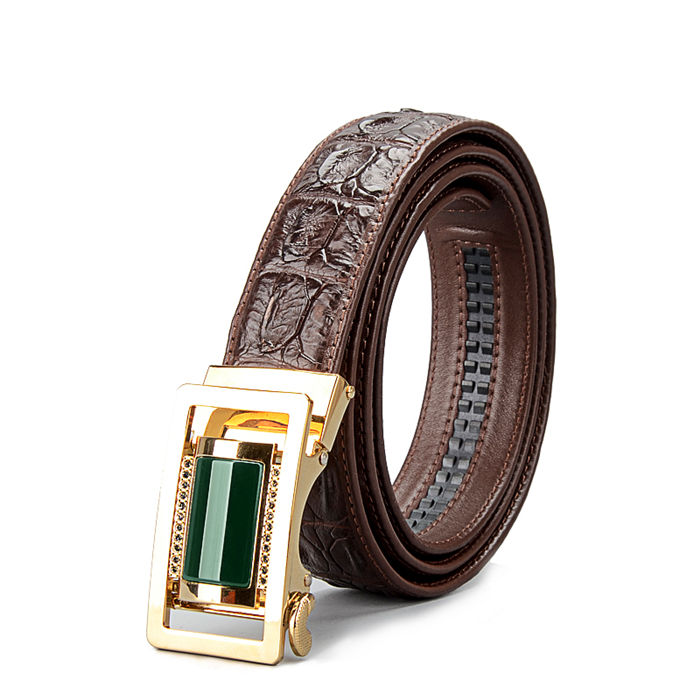 Identification by the section of crocodile belts
  The section of the crocodile belt shows its components clearly, and the middle part is filled with good fabrics rather than the waste scraps.
Bending test on the crocodile belt
  The crease is not obvious after the leather belt is bent, and it can be restored in a short time. If not, it is mostly fake.
Observe the buckle of the crocodile belt
  Crocodile belt is valuable, so the buckle is good. It is mainly made from high-quality metal, with less plastic. If the buckle is poor, the leather belt must be fake.
  Tags: leather briefcases, leather backpacks, leather handbags, leather duffle bags, leather laptop bags, leather messenger bags, leather travel bags,leather apple watch bands, Italian leather handbags, Italian leather bags, leather watch bands, crocodile bags, leather totes, leather belts, leather satchels, leather clutches, leather purses, leather wallets, genuine crocodile handbags, genuine alligator handbags.
Recent blogs: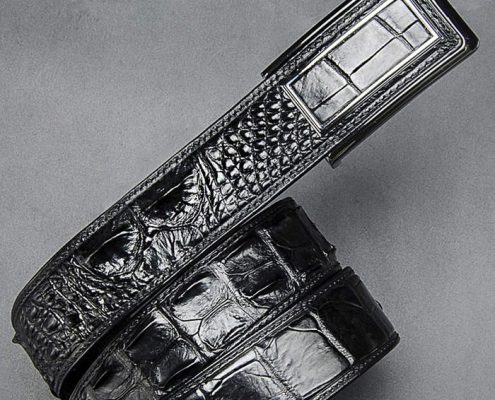 https://www.bgleatherbags.com/wp-content/uploads/2017/08/Crocodile-Belt-Art.No-0123.jpg
700
700
@bruce99gao88@
https://www.bgleatherbags.com/wp-content/uploads/2018/11/VANGOSEDUN-Leather-Bag-Logo.png
@bruce99gao88@
2017-08-29 14:41:58
2018-10-04 16:52:02
Crocodile Belt and Cowhide Belt which one is better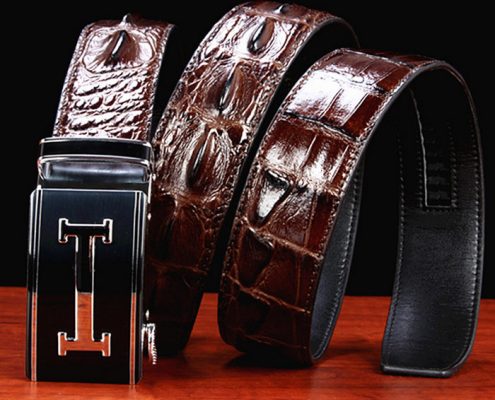 https://www.bgleatherbags.com/wp-content/uploads/2017/08/Crocodile-Leather-Belt-for-Blue-Pants.jpg
700
700
@bruce99gao88@
https://www.bgleatherbags.com/wp-content/uploads/2018/11/VANGOSEDUN-Leather-Bag-Logo.png
@bruce99gao88@
2017-08-22 03:26:04
2017-08-22 03:26:04
What Color of the Crocodile Belt Matches to the Blue Pants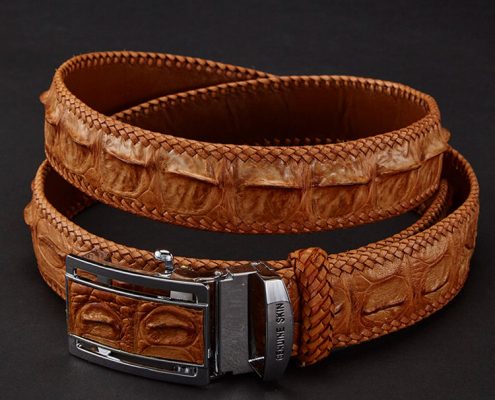 https://www.bgleatherbags.com/wp-content/uploads/2017/08/Crocodile-Belt-ART.NO-009.jpg
750
750
@bruce99gao88@
https://www.bgleatherbags.com/wp-content/uploads/2018/11/VANGOSEDUN-Leather-Bag-Logo.png
@bruce99gao88@
2017-08-13 05:33:24
2017-08-13 05:33:49
Why does the crocodile belt crack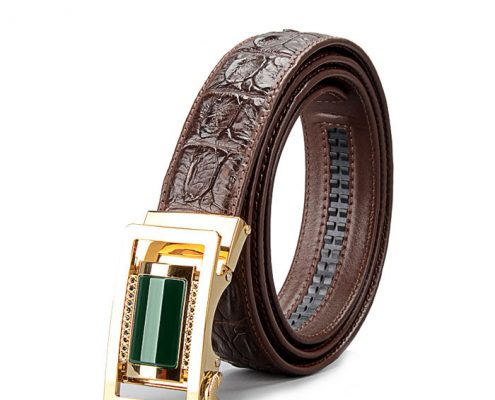 https://www.bgleatherbags.com/wp-content/uploads/2017/08/True-crocodile-belt.jpg
700
700
@bruce99gao88@
https://www.bgleatherbags.com/wp-content/uploads/2018/11/VANGOSEDUN-Leather-Bag-Logo.png
@bruce99gao88@
2017-08-11 01:56:35
2018-10-05 17:09:30
How to identify the true and false crocodile belt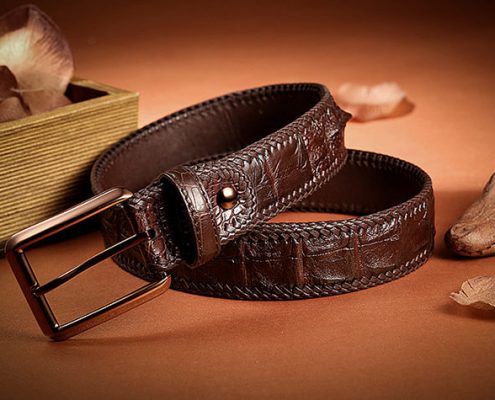 https://www.bgleatherbags.com/wp-content/uploads/2017/08/Brown-series-crocodile-belt.jpg
475
720
@bruce99gao88@
https://www.bgleatherbags.com/wp-content/uploads/2018/11/VANGOSEDUN-Leather-Bag-Logo.png
@bruce99gao88@
2017-08-04 13:59:48
2017-08-04 14:22:58
Crocodile Leather Belt Color Matching Knowledge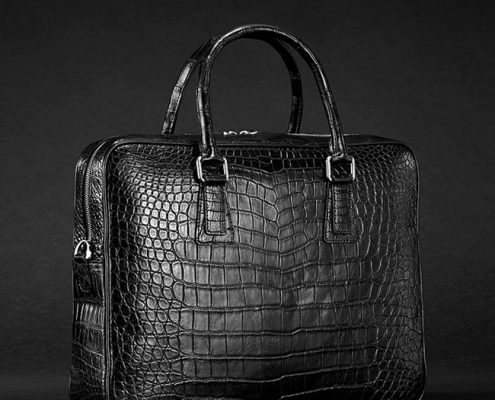 https://www.bgleatherbags.com/wp-content/uploads/2017/06/Crocodile-Briefcase-Gifts-for-Men.jpg
650
650
@bruce99gao88@
https://www.bgleatherbags.com/wp-content/uploads/2018/11/VANGOSEDUN-Leather-Bag-Logo.png
@bruce99gao88@
2017-06-15 02:08:24
2018-12-02 07:34:26
Crocodile Briefcases,Crocodile Wallets,Belts are Luxury Gifts for Men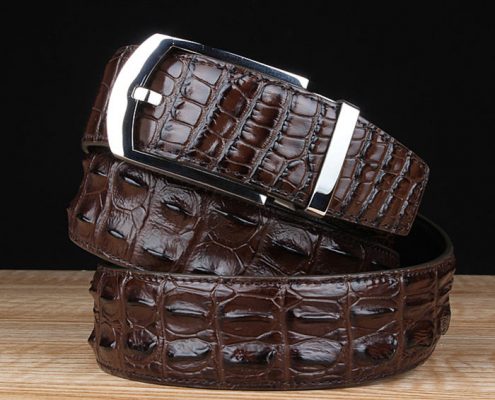 https://www.bgleatherbags.com/wp-content/uploads/2017/06/Features-of-Crocodile-Belts.jpg
598
700
@bruce99gao88@
https://www.bgleatherbags.com/wp-content/uploads/2018/11/VANGOSEDUN-Leather-Bag-Logo.png
@bruce99gao88@
2017-06-14 07:50:35
2017-06-14 07:51:58
High Quality Features of Crocodile Belts and Alligator Belts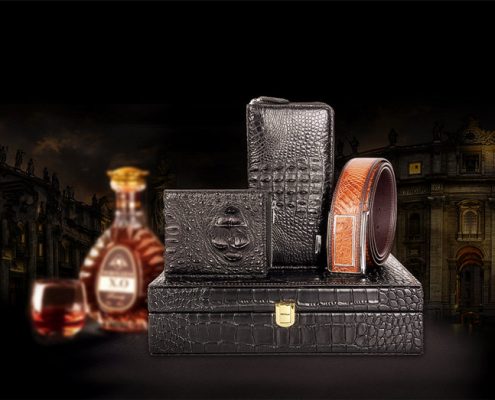 https://www.bgleatherbags.com/wp-content/uploads/2017/06/Crocodile-Purses-and-Alligator-Purses.jpg
523
650
@bruce99gao88@
https://www.bgleatherbags.com/wp-content/uploads/2018/11/VANGOSEDUN-Leather-Bag-Logo.png
@bruce99gao88@
2017-06-11 01:59:35
2018-10-29 13:28:22
A Comparison of Crocodile Purses and Alligator Purses