How to Lighten Your Purse Load
   Are you worried about having to carry a heavy purse while shopping? It's not just that you wouldn't really look great while carrying one – the weight on the shoulder can get really painful and also cause major back and shoulder flexibility problems later on.
STAT ALERT: The average woman's bag contains 67 objects and weighs more than 5 kilos.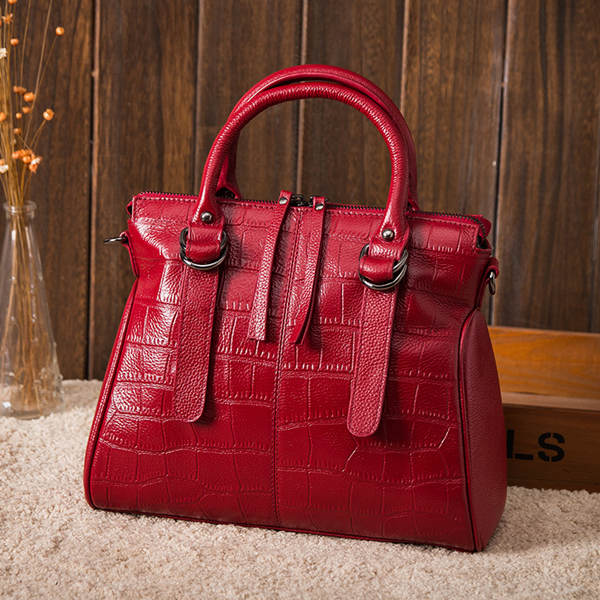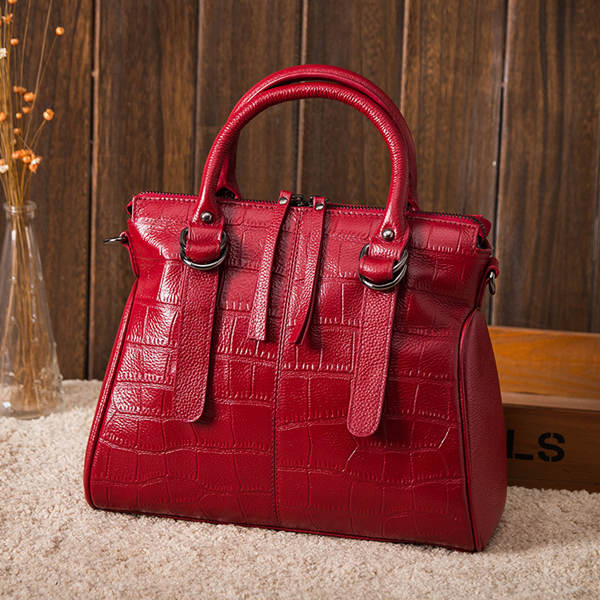 How Much Weight Is Too Much?
The optimal weight for a woman's purse should not be more than 3 Kgs. It helps to prevent neck pain and aching shoulders which could, in the long run, lead to spondylosis.
Carrying a heavier bag can lead to several health repercussions. If you're seeking a healthier purse weight, you might want to consider the following solutions.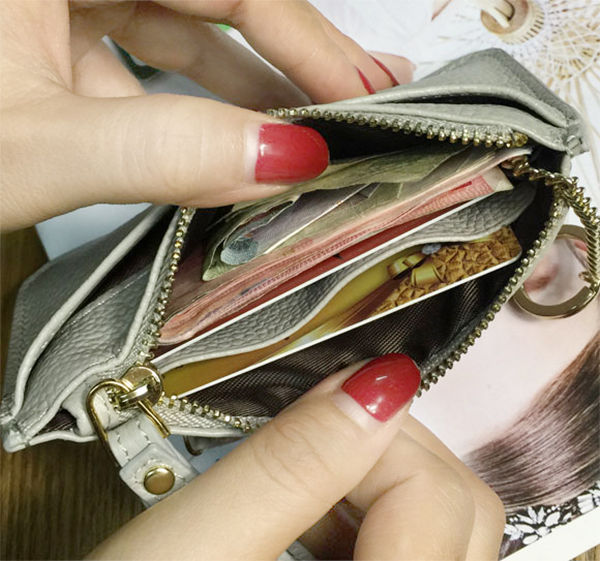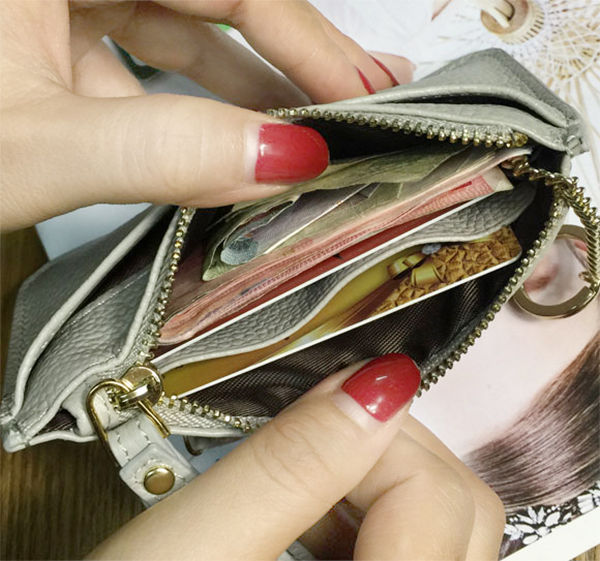 1.Carry fewer coins
Make it a point you're not carrying loose coin change around with you in your purse. Coin currency is obsolete in most cases and will soon be eliminated from a lot of countries' economies.
They cost a lot more to create and are nowhere close to paper notes in terms of monetary value. It's not worth it carrying the extra weight of these coins.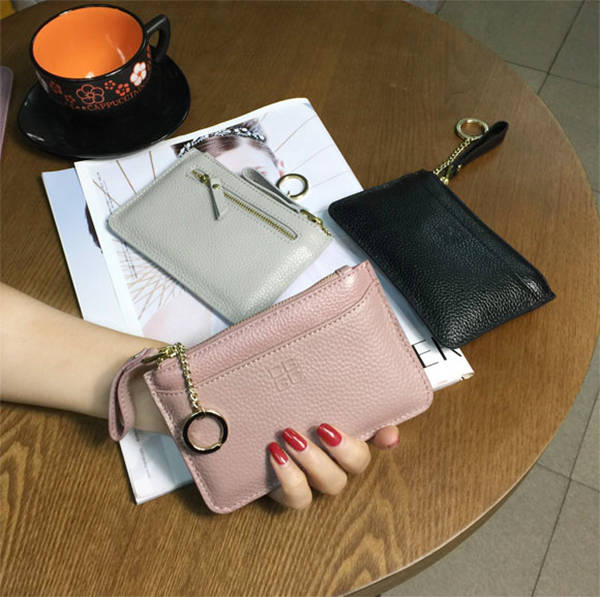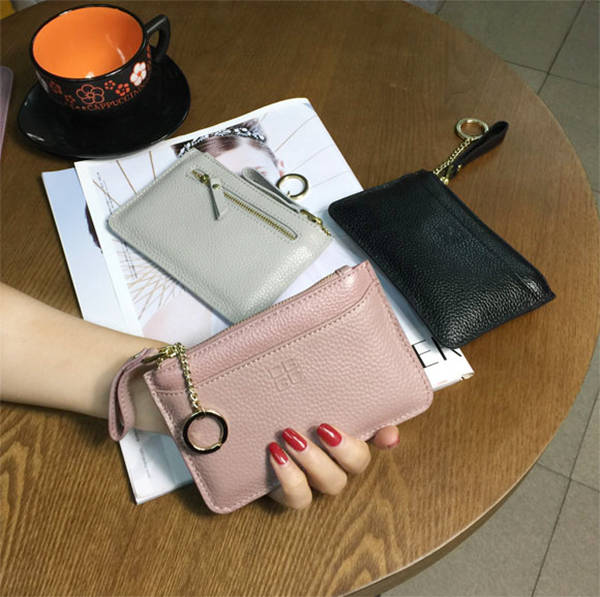 2. Replace your wallet with a card holder
The world has gone digital which means methods of payment have, as well. You don't need to carry more than a few spare notes to get around town and as for shopping and buying stuff, stick to Credit and Debit cards.
In this case, you can swap out your wallet for a card holder which is much lighter and keep your cash in a side zip inside your purse.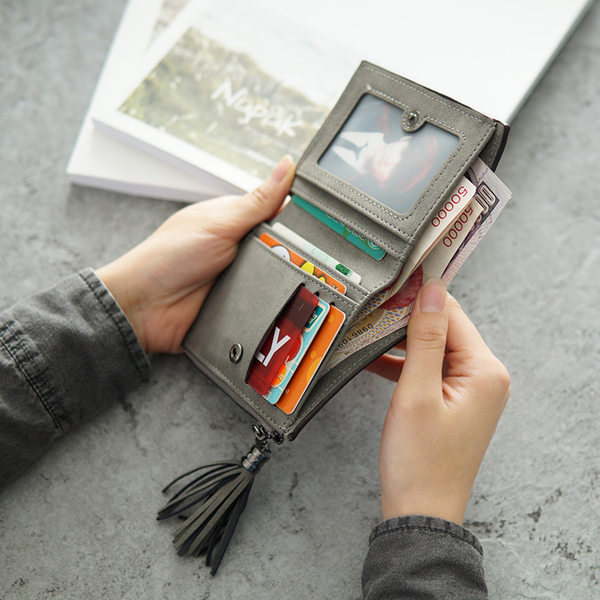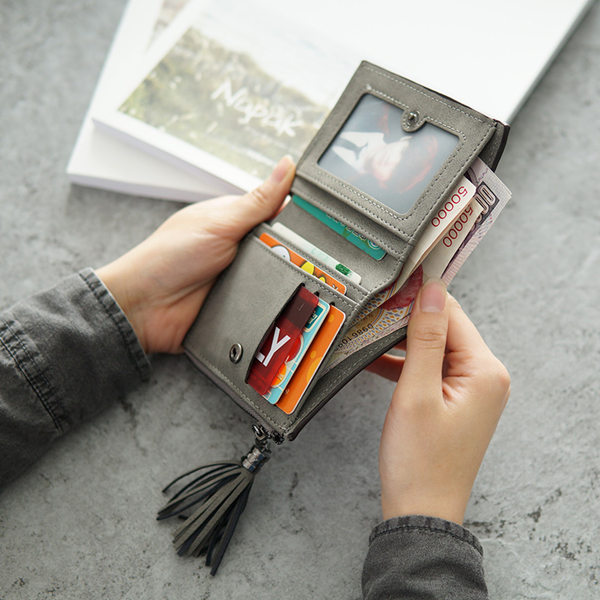 3. Don't stack up shopping receipts
Many women have a habit of storing their shopping receipts inside their purses. This can, over time add up to make your purse quite heavy and honestly, filled with unnecessary junk.
If you really want to keep these physical receipts to keep track of your expenses or if any of them are necessary, you can store them in a file in your desk drawer at home or something but makes it a point to keep unloading your purse of these stacks of paper.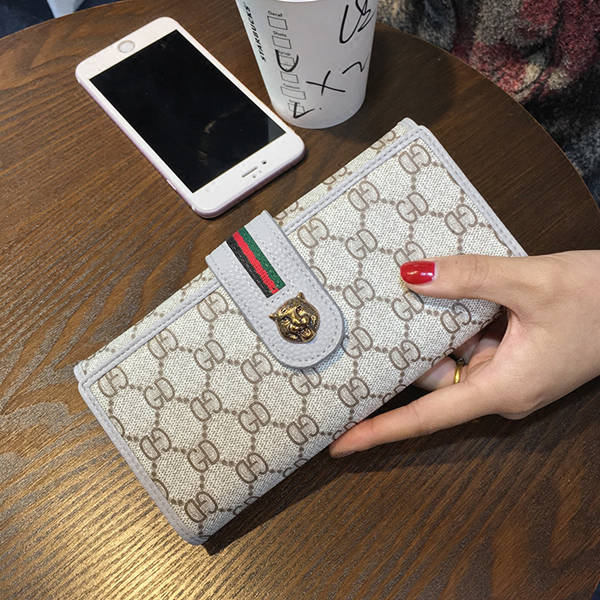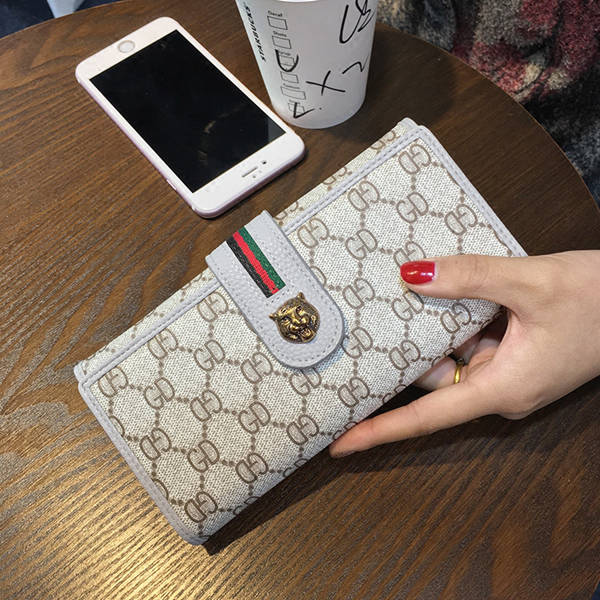 4. Carry a smaller purse
This might come off as an odd solution but carry a smaller purse means you're less likely to fill it with things you deem unnecessary.
It's more of a psychological solution, but it works as you'll be well aware of the fact that your smaller purse cannot carry certain things which increase its weight and create unnecessary burdens on your shoulder.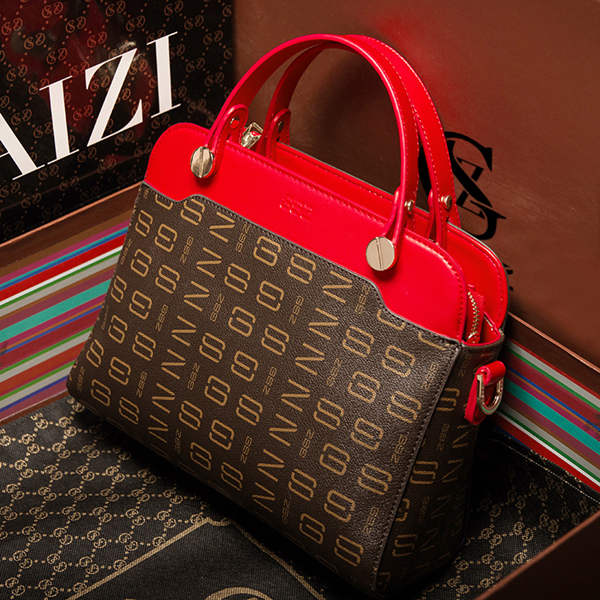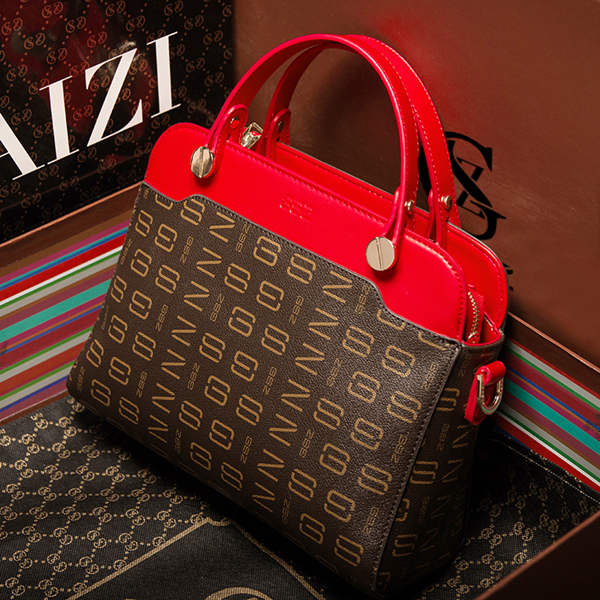 5. Remove excessive makeup tools
There are women out there who carry entire makeup kits in their purse, and these can lead to an increase in weight.
It's okay; you're not going to require more than a couple of freshening cosmetics during the day like lip balm and scented tissues, maybe a small perfume bottle at most.
You don't really want to carry everything with you – remove anything you don't use every day on a regular basis.
Recommended Fashion Leather Bags: crocodile handbags, crocodile wallets, alligator handbags, alligator bags, handmade crocodile handbags, handmade leather handbags, leather bags in abu dhabi, genuine crocodile handbags, Italian leather handbags, Italian leather bags, Italian leather handbags, Italian leather bags, leather watch bands, crocodile bags, leather totes, leather belts, leather backpacks, leather handbags, leather bags online, leather bags in sharjah, leather satchels, leather purses, leather wallets, leather hats, leather bags in dubai, leather duffle bags, leather laptop bags, leather messenger bags, leather travel bags, leather apple watch bands, leather bags in uae, leather clutches, leather briefcases.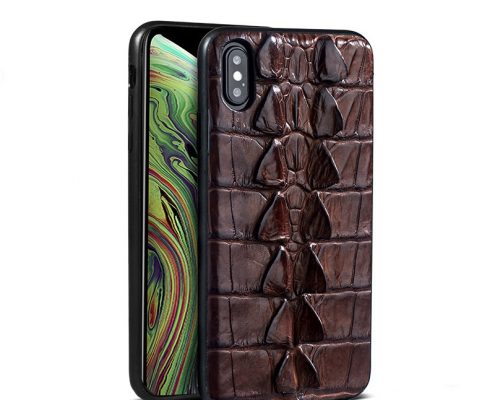 https://www.bgleatherbags.com/wp-content/uploads/2018/09/Crocodile-and-Alligator-Leather-iPhone-XS-Max-XS-Case-Tail-Skin-Brown.jpg
800
800
@bruce99gao88@
https://www.bgleatherbags.com/wp-content/uploads/2018/11/VANGOSEDUN-Leather-Bag-Logo.png
@bruce99gao88@
2018-10-26 04:18:02
2018-10-26 04:18:02
Best iPhone XS Max Leather Cases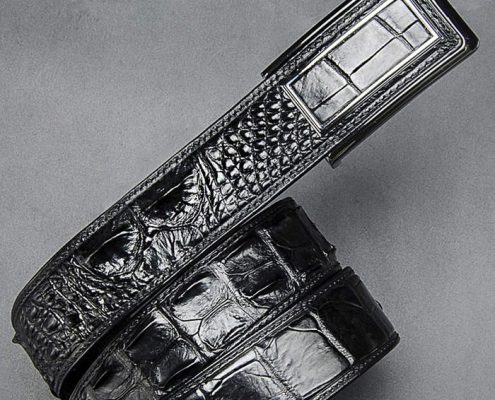 https://www.bgleatherbags.com/wp-content/uploads/2017/08/Crocodile-Belt-Art.No-0123.jpg
700
700
@bruce99gao88@
https://www.bgleatherbags.com/wp-content/uploads/2018/11/VANGOSEDUN-Leather-Bag-Logo.png
@bruce99gao88@
2017-08-29 14:41:58
2018-10-04 16:52:02
Crocodile Belt and Cowhide Belt which one is better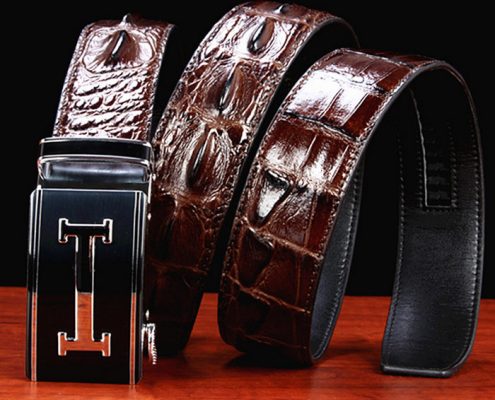 https://www.bgleatherbags.com/wp-content/uploads/2017/08/Crocodile-Leather-Belt-for-Blue-Pants.jpg
700
700
@bruce99gao88@
https://www.bgleatherbags.com/wp-content/uploads/2018/11/VANGOSEDUN-Leather-Bag-Logo.png
@bruce99gao88@
2017-08-22 03:26:04
2017-08-22 03:26:04
What Color of the Crocodile Belt Matches to the Blue Pants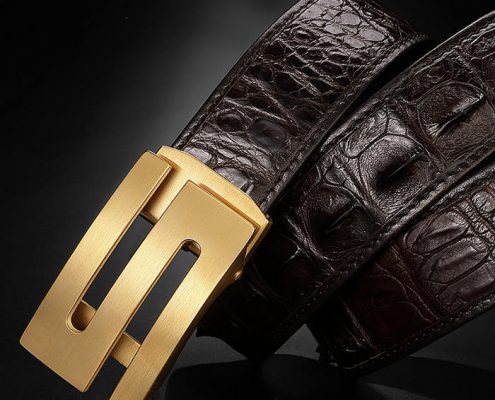 https://www.bgleatherbags.com/wp-content/uploads/2017/08/Crocodile-Belt-Art.No-0012.jpg
700
700
@bruce99gao88@
https://www.bgleatherbags.com/wp-content/uploads/2018/11/VANGOSEDUN-Leather-Bag-Logo.png
@bruce99gao88@
2017-08-16 03:29:47
2017-08-16 03:29:47
How to maintain the crocodile belt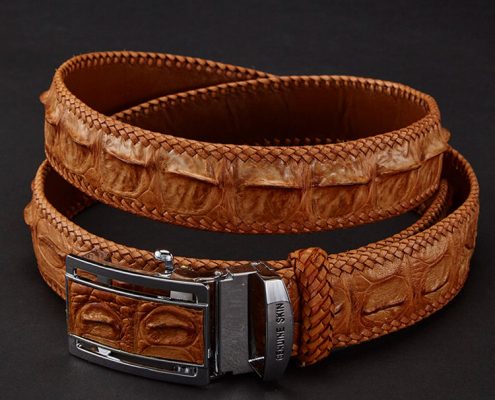 https://www.bgleatherbags.com/wp-content/uploads/2017/08/Crocodile-Belt-ART.NO-009.jpg
750
750
@bruce99gao88@
https://www.bgleatherbags.com/wp-content/uploads/2018/11/VANGOSEDUN-Leather-Bag-Logo.png
@bruce99gao88@
2017-08-13 05:33:24
2017-08-13 05:33:49
Why does the crocodile belt crack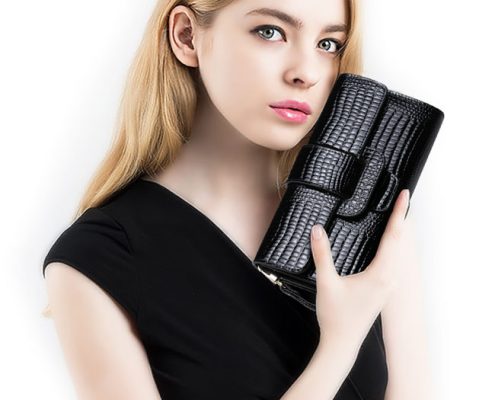 https://www.bgleatherbags.com/wp-content/uploads/2017/08/High-quality-PU-Bag.jpg
650
650
@bruce99gao88@
https://www.bgleatherbags.com/wp-content/uploads/2018/11/VANGOSEDUN-Leather-Bag-Logo.png
@bruce99gao88@
2017-08-04 14:21:52
2017-08-04 14:28:47
Concave Shape Handbag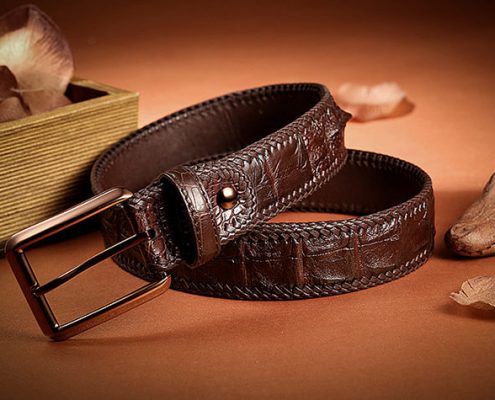 https://www.bgleatherbags.com/wp-content/uploads/2017/08/Brown-series-crocodile-belt.jpg
475
720
@bruce99gao88@
https://www.bgleatherbags.com/wp-content/uploads/2018/11/VANGOSEDUN-Leather-Bag-Logo.png
@bruce99gao88@
2017-08-04 13:59:48
2017-08-04 14:22:58
Crocodile Leather Belt Color Matching Knowledge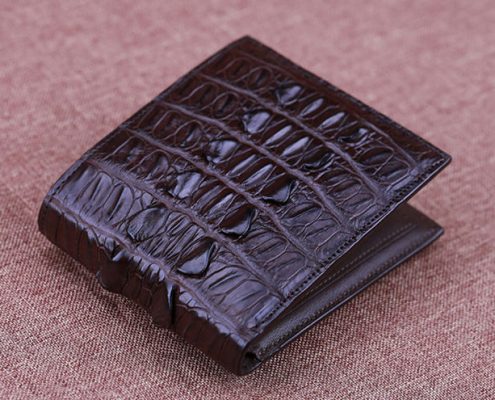 https://www.bgleatherbags.com/wp-content/uploads/2017/08/How-to-Clean-the-Crocodile-Leather-Wallet.jpg
495
700
@bruce99gao88@
https://www.bgleatherbags.com/wp-content/uploads/2018/11/VANGOSEDUN-Leather-Bag-Logo.png
@bruce99gao88@
2017-08-02 15:00:25
2017-08-02 15:00:25
How to Clean the Crocodile Leather Wallet