How to Identify and Maintain The Genuine Crocodile Handbag
  The exotic leather sector has always provoked a fair amount of doubt and confusion among visitors and customers who don't know much about exotic leather: this is why, more often than not, we receive regular requests for help from people who, understanding the value and prestige of such a leather, would like to be certain whether their own bag or accessory, or one of our models, is made of genuine crocodile skin or if it is alligator leather, or just caiman.
  Unlike American alligators, crocodiles are found across the globe. From a fashion standpoint, this means that it is possible (albeit rare) to find genuine crocodile leather at an attractive value. More likely, these "bargain" crocodile handbags are one of three kinds of imitations: embossed plastic, embossed cowhide, or caiman (a crocodylian reptile) leather.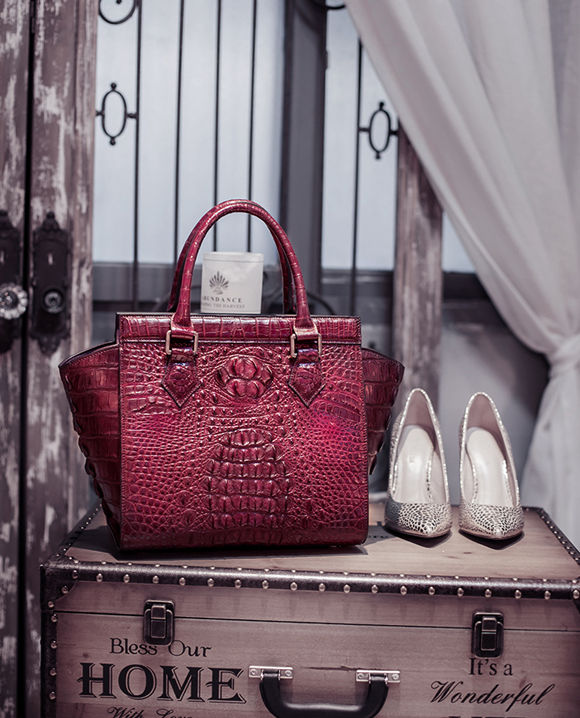 Crocodile Leather vs. Embossed Cow Hide
  Inspect the scales with the magnifying glass. Crocodile scales possess small dimple-like holes/pores in the top center. See "References" for a visual guide.
  View the surface of the leather sideways. Crocodile scales are not flat or plateaued. Rather, they slope slightly. The ridges between scales are also deeper.
  Cut the inner lining of the bag to view the underside of the leather. Crocodile scales have the same pattern on both sides. Embossed cowhide will have a rough interior surface of short, twisted fibers.
Crocodile Leather vs. Embossed Plastic
  Spray the leather surface with water.
  Allow the item to sit undisturbed for 3 to 5 minutes.
  Smell the surface: genuine crocodile leather will release a fishy, swampy, or salty smell.
  Use to magnifying glass to inspect for repeating patterns. This sign indicates that an embossing stencil was used.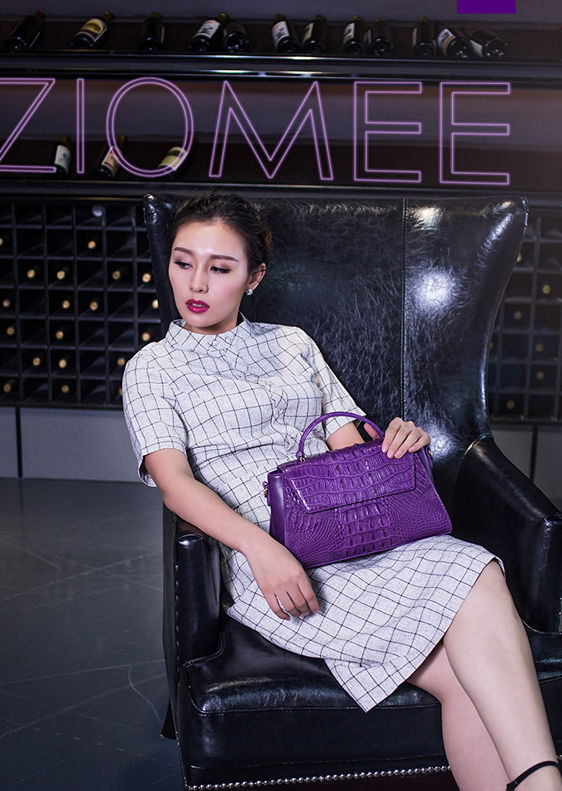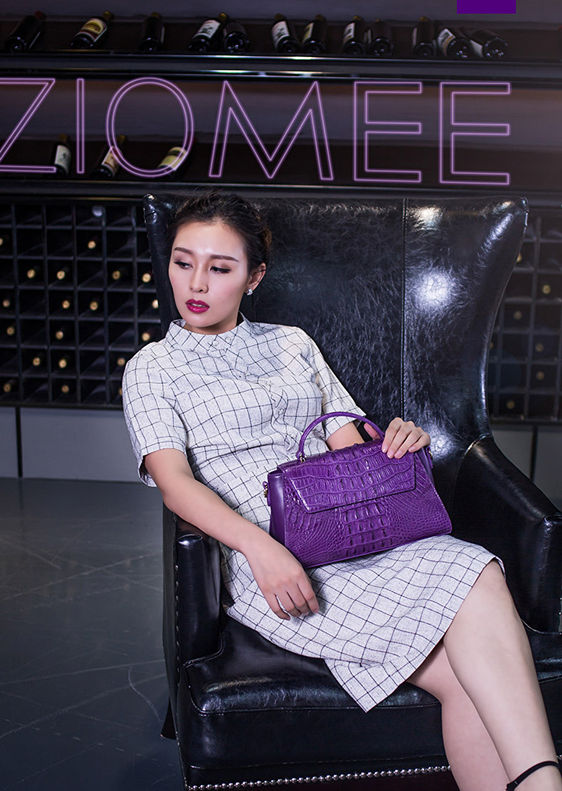 Crocodile Leather vs. Caiman Leather
  If dyed, check to see that the color is uniform throughout. Caiman leather has calcium deposits that interfere with dye absorption, creating bluish streaks.
  Bend the leather surface. Caiman leather has a tendency to form cracks between scales, whereas crocodile is very pliable.
  Use the magnifying glass to check for a dimple/pore in each scale. Only crocodiles possess these integumentary sensory organ (ISO) pores on their bellies.
  If you have just bought a "genuine crocodile handbag" for only 200, 300 or 600 Euros or Dollars, you have probably been cheated, because your handbag is definitely not made of crocodile or alligator, or if it is made with genuine exotic leather, this skin will have been illegally imported, not respecting the rules imposed by Cites, to safeguard species threatened by extinction, through specific documents and certificates.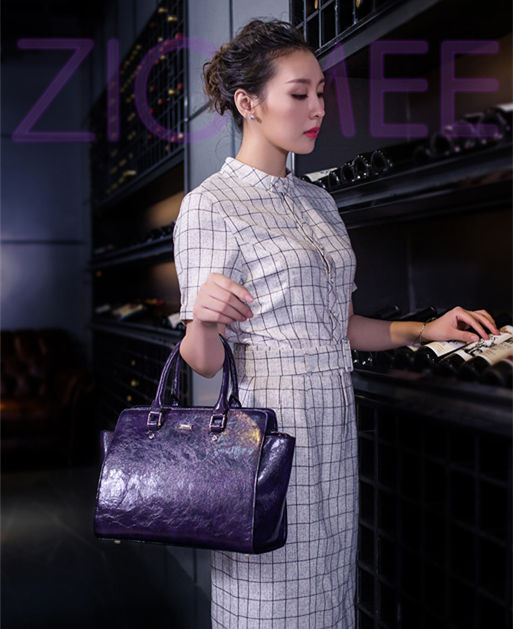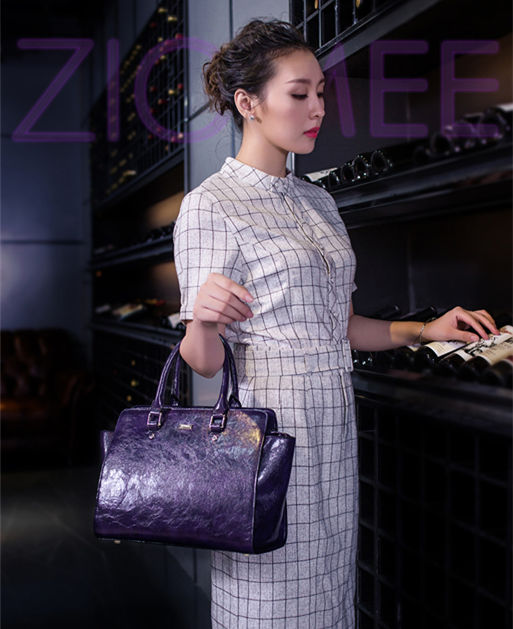 Crocodile Leather Care
  Under normal use and over time some of the oils that tanners put into the leather will disappear. These oils must be replaced in order to maintain the beauty and longevity of your exotic leather product, such as: crocodile handbags, crocodile wallets, crocodile belts, alligator handbags, alligator bags
  Never use household chemicals like Pledge furniture polish, alcohol, or other solvents to clean your exotic leather skins. These harsh products can destroy the natural glazed finish or remove any coloring or finish applied to skins and thus over time leave your bag looking dull and worn.
  It is also important to understand that you cannot clean exotic skins with polish, oils or creams; you will only seal in the dirt. Your items need to be cleaned first and then conditioned.
  Although Mink Oil can be used successfully on matte finishes only, great care should be taken in its application to avoid stitching because Mink Oil can impact the strength of cotton/cotton blend threads.
  Kiwi creams and polishes offer an excellent variety of common and unusual colors if you want to take that extra step in keeping your items in supple, healthy condition!
  Reptile skins are fundamentally different and more complex than cow leather in that a reptile's scales are held together with membranes. While the scales are relatively rigid and armor-like it is the membranes that allow for the flexibility. It is important to properly moisturize and re-seal these membranes; with proper care your exotic leather can remain flexible and look great for a decade or more.
Source: https://www.leaf.tv/articles/how-to-tell-if-a-handbag-is-genuine-crocodile/
Recommended articles: crocodile handbags, crocodile wallets, alligator handbags, alligator bags, handmade crocodile handbags, leather hats, leather bags in dubai, leather duffle bags,leather laptop bags, leather messenger bags, leather travel bags,leather apple watch bands,  leather bags in uae, leather clutches, leather briefcases, genuine crocodile handbags, Italian leather handbags, Italian leather bags, handmade leather handbags, leather bags in abu dhabi, Italian leather handbags, Italian leather bags, leather watch bands, crocodile bags, leather totes, leather belts, leather backpacks, leather handbags, leather bags online, leather bags in sharjah, leather satchels,  leather purses, leather wallets.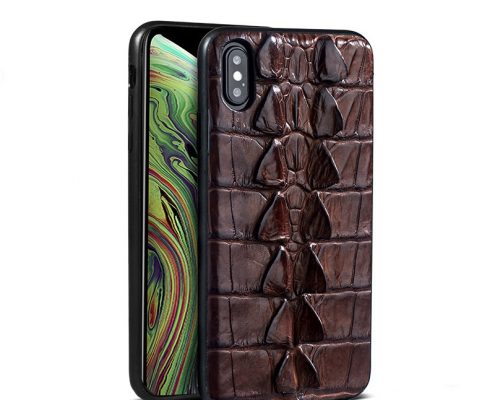 https://www.bgleatherbags.com/wp-content/uploads/2018/09/Crocodile-and-Alligator-Leather-iPhone-XS-Max-XS-Case-Tail-Skin-Brown.jpg
800
800
@bruce99gao88@
https://www.bgleatherbags.com/wp-content/uploads/2018/11/VANGOSEDUN-Leather-Bag-Logo.png
@bruce99gao88@
2018-10-26 04:18:02
2018-10-26 04:18:02
Best iPhone XS Max Leather Cases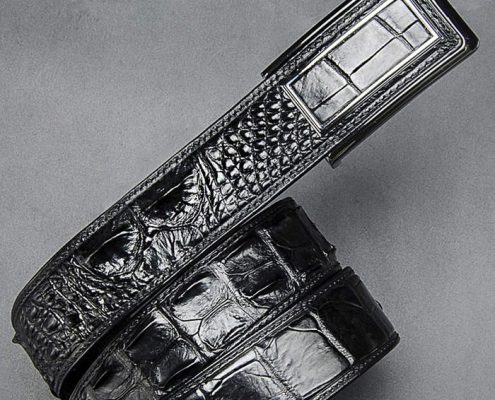 https://www.bgleatherbags.com/wp-content/uploads/2017/08/Crocodile-Belt-Art.No-0123.jpg
700
700
@bruce99gao88@
https://www.bgleatherbags.com/wp-content/uploads/2018/11/VANGOSEDUN-Leather-Bag-Logo.png
@bruce99gao88@
2017-08-29 14:41:58
2018-10-04 16:52:02
Crocodile Belt and Cowhide Belt which one is better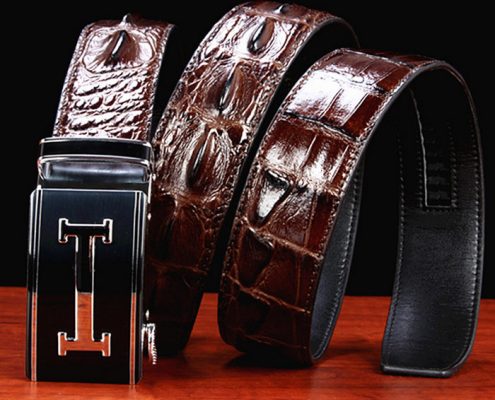 https://www.bgleatherbags.com/wp-content/uploads/2017/08/Crocodile-Leather-Belt-for-Blue-Pants.jpg
700
700
@bruce99gao88@
https://www.bgleatherbags.com/wp-content/uploads/2018/11/VANGOSEDUN-Leather-Bag-Logo.png
@bruce99gao88@
2017-08-22 03:26:04
2017-08-22 03:26:04
What Color of the Crocodile Belt Matches to the Blue Pants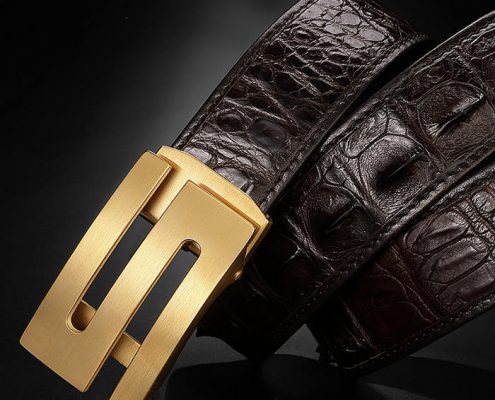 https://www.bgleatherbags.com/wp-content/uploads/2017/08/Crocodile-Belt-Art.No-0012.jpg
700
700
@bruce99gao88@
https://www.bgleatherbags.com/wp-content/uploads/2018/11/VANGOSEDUN-Leather-Bag-Logo.png
@bruce99gao88@
2017-08-16 03:29:47
2017-08-16 03:29:47
How to maintain the crocodile belt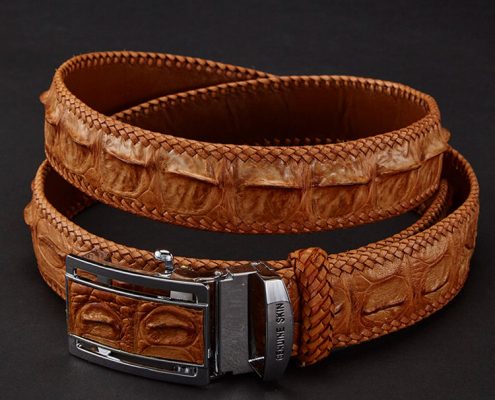 https://www.bgleatherbags.com/wp-content/uploads/2017/08/Crocodile-Belt-ART.NO-009.jpg
750
750
@bruce99gao88@
https://www.bgleatherbags.com/wp-content/uploads/2018/11/VANGOSEDUN-Leather-Bag-Logo.png
@bruce99gao88@
2017-08-13 05:33:24
2017-08-13 05:33:49
Why does the crocodile belt crack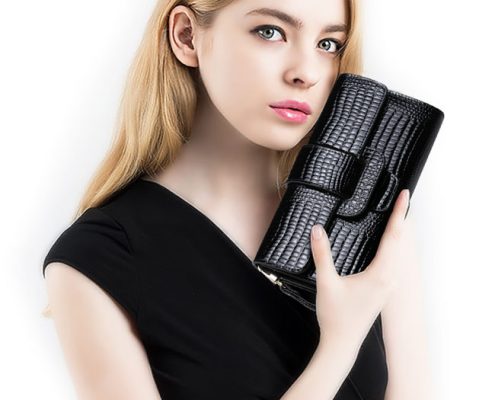 https://www.bgleatherbags.com/wp-content/uploads/2017/08/High-quality-PU-Bag.jpg
650
650
@bruce99gao88@
https://www.bgleatherbags.com/wp-content/uploads/2018/11/VANGOSEDUN-Leather-Bag-Logo.png
@bruce99gao88@
2017-08-04 14:21:52
2017-08-04 14:28:47
Concave Shape Handbag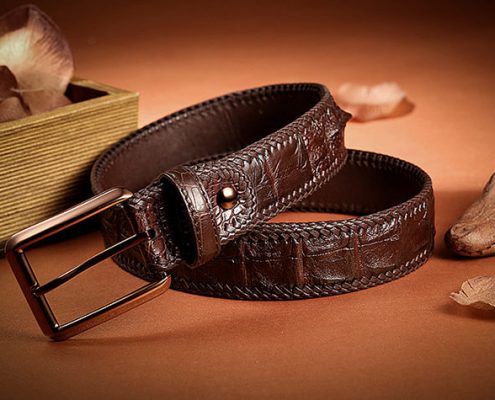 https://www.bgleatherbags.com/wp-content/uploads/2017/08/Brown-series-crocodile-belt.jpg
475
720
@bruce99gao88@
https://www.bgleatherbags.com/wp-content/uploads/2018/11/VANGOSEDUN-Leather-Bag-Logo.png
@bruce99gao88@
2017-08-04 13:59:48
2017-08-04 14:22:58
Crocodile Leather Belt Color Matching Knowledge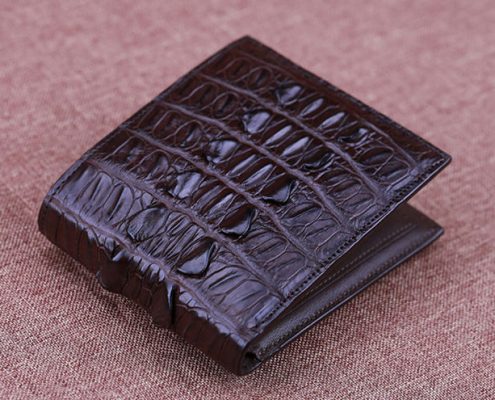 https://www.bgleatherbags.com/wp-content/uploads/2017/08/How-to-Clean-the-Crocodile-Leather-Wallet.jpg
495
700
@bruce99gao88@
https://www.bgleatherbags.com/wp-content/uploads/2018/11/VANGOSEDUN-Leather-Bag-Logo.png
@bruce99gao88@
2017-08-02 15:00:25
2017-08-02 15:00:25
How to Clean the Crocodile Leather Wallet