Alligators and Crocodiles: which is the most suitable to make handbag?
  Both Alligators and Crocodiles are large reptiles of crocodilian species. They are quite alike, but also have some differences in habitat and appearance. Alligators live in fresh water in subtropical climate, and they have rounded snouts. Crocodiles live in salt water in tropical climate, and have pointed snouts. Strong and pliable, the skins of both species have been used for making luxury accessories worldwide for over a century, priced similarly and often used interchangeably.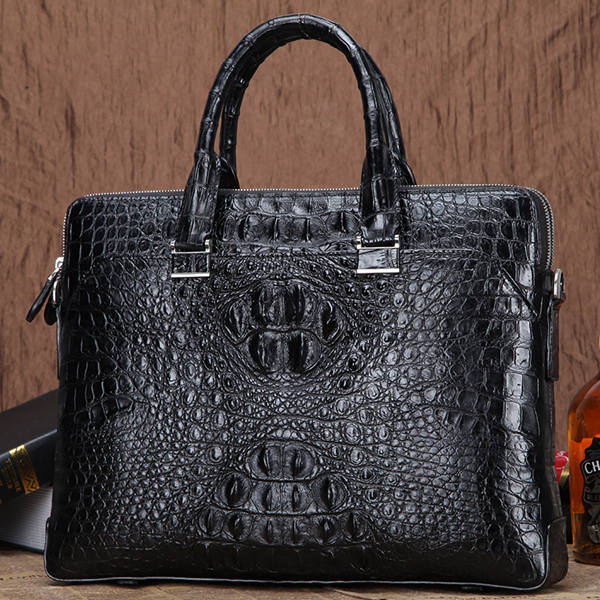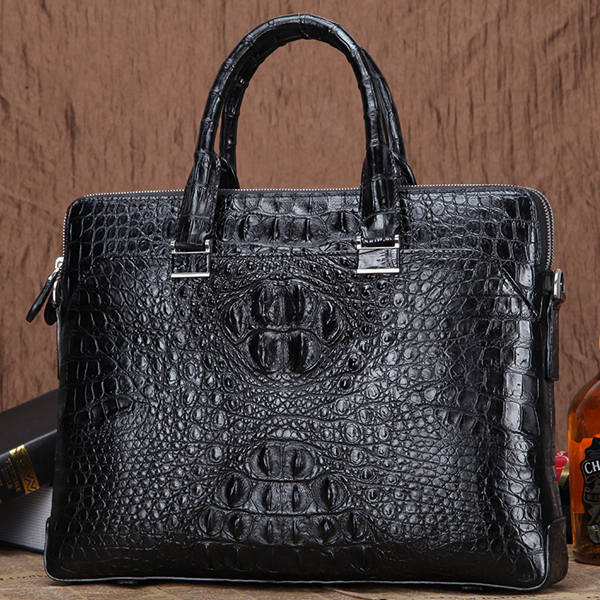 There is no doubt that in Italy, and in many other European countries, the expression "crocodile bag" is used as a general term: it is used whether the bag is made of genuine crocodile, alligator, or even caiman, which differs so much from the first two kinds of leather. The issue becomes even more complicated when the expression "crocodile bag" is used to indicate an item made with some kind of leather that has nothing to do with genuine crocodile, but it is just embossed leather.
We will discuss the distinction between genuine leather and embossed leather in one of our next articles, together with a series of useful tips and advice on how to avoid being disappointed in your choice!
  In this article we would like to focus our attention on the differences between a genuine crocodile leather item and a genuine alligator one.
  Crocodile or Alligator? Have you noticed how often we tend to say "made of crocodile" even though the original raw material is not genuine crocodile at all? Very often the misunderstanding is due to differences in cultural habits and traditions. Generally, Americans use the term "crocodile" to identify the alligator, while Europeans, on the contrary, use "alligator" to express crocodile; even in Italy, "crocodile" it the most used term. Although cultural differences vary from place to place, nobody ever stops to distinguish the two animal species. Why does this happen?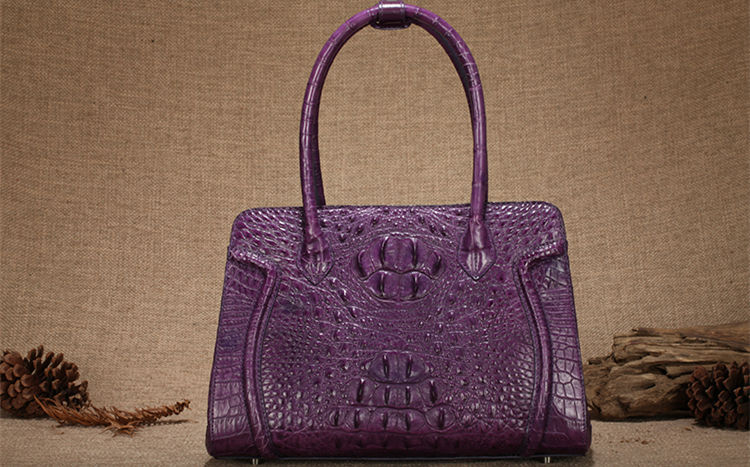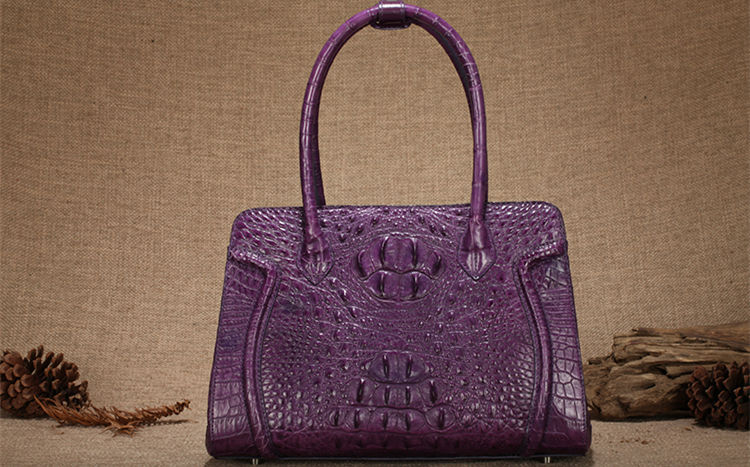 The answer to this question may seem fairly obvious: the two leathers are very similar in appearance so we tend to use and interchange the terms without focusing on the differences. Moreover, on a level of quality and prestige, the distinction between alligator and crocodile is minimal, so, economically speaking, even if alligator is slightly more expensive than crocodile, for those who are going to buy a finished product, the choice between the two of them does not make much difference.
  When we have the opportunity to compare the entire leather panels directly, rather than the finished product, it is quite easy to identify the distinctive features that characterize each species. It is also possible to cultivate an "aesthetic" preference between them, since the design of the scales between the two types slightly varies, even though both of them appear very refined and attractive. The diversity in shape (the alligator's main body is a little bit longer than the crocodile) can be decisive for the craftsman as he chooses the necessary material for production, but on the level of the finished products, the differences are almost nonexistent.
  Quite often it happens that the same craftsmen use the term "crocodile" to identify both genuine crocodile and alligator: the reason is that they are always highly prestigious leathers, with exceptionally original features and with a very high value. So, this is why, the choice of material is made taking into consideration the processing needs, the dimensions, the degree of softness, rather than primarily on the "scientific name" of the animal species.
  It is not uncommon to find a wrongly marked label inside a finished handbag or accessory, and this particular is often only noticed when all the Cites documentation (required for deliveries outside European countries) is being prepared: it is at this specific point that all the documentation testifying to the type of leather used and the license that accompanies the kind of leather showing its scientific name, is collected. It is therefore really important, for those who, like ourselves, send this kind of item abroad, that the indication written on the label actually corresponds to the species used. If the purchase or sale takes place in countries inside the European Union – where goods do not need to be checked by customs – the mistake could go unnoticed.
  If we were given the possibility of choosing between a crocodile and an alligator bag, which would be wiser for us to pick? Obviously, what we like most! In terms of prestige, beauty and quality, the two items are the same! When the different leathers are subjected to the same processing, their softness and flexibility, together with the specific characteristics and the external appearance won't be very different.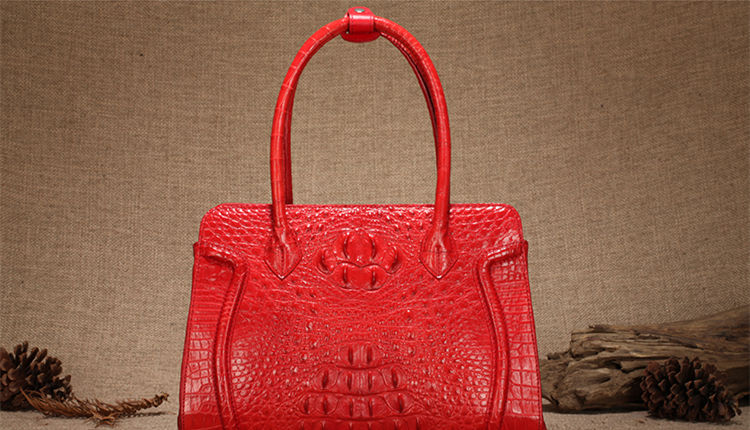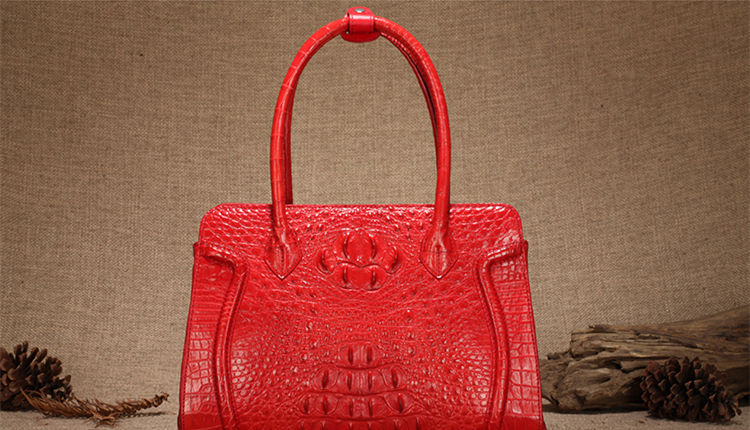 Perhaps you're still hesitating because of a bad experience you once had – maybe through all those pictures on the Internet – with a crocodile handbag or accessory showing a little too strong and aggressive look, where the leather looked rigid….and unfortunately ugly! We assure you that, if properly treated and cured – especially by those famous Tuscan tanneries –high-quality alligator and crocodile leather is extremely soft, flexible and attractive. In fact….it can be much softer than calf or pigskin.
  It is also a common mistake to consider crocodile leather only suitable for rigid and structured handbag models; on the contrary, both alligator and crocodile can adapt perfectly to the shape of wide and supple models: the effect, in most cases, is amazing!
  So, when choosing an item to satisfy our tastes and needs, it would be more useful to pay attention to other details, rather than the type of animal species used; for example to check if the item has been made with whole leather panels, to enhance the natural pattern of the animal, or by stitching smaller pieces together (in this case the final result may also be surprising), the quality of the leather, or consider all those small imperfections since, for genuine alligator or crocodile leather, the imperfections are considered a norm indeed, proof that it is genuine leather!
  In conclusion, the best choice lies in the item that best suits and satisfies you. Both alligator and crocodile (caiman is a different story) are excellent leathers. However, if just for curiosity or other needs, you would like to know exactly to which animal species your favorite handbag belongs, it's your right! You can ask your retailer directly, who should know the correct information, otherwise he will be able to check the details through the documentation that accompanies the leather item.
Source:https://www.gleniboutique.com/blog/crocodile-alligator-leather-best-suits-handbag/
Recommended articles: crocodile handbags, crocodile wallets, alligator handbags, alligator bags, handmade crocodile handbags, leather hats, leather bags in dubai, leather duffle bags,leather laptop bags, leather messenger bags, leather travel bags,leather apple watch bands,  leather bags in uae, leather clutches, leather briefcases, genuine crocodile handbags, Italian leather handbags, Italian leather bags, handmade leather handbags, leather bags in abu dhabi, Italian leather handbags, Italian leather bags, leather watch bands, crocodile bags, leather totes, leather belts, leather backpacks, leather handbags, leather bags online, leather bags in sharjah, leather satchels,  leather purses, leather wallets.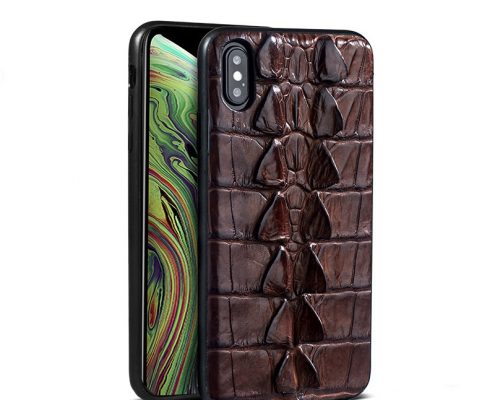 https://www.bgleatherbags.com/wp-content/uploads/2018/09/Crocodile-and-Alligator-Leather-iPhone-XS-Max-XS-Case-Tail-Skin-Brown.jpg
800
800
@bruce99gao88@
https://www.bgleatherbags.com/wp-content/uploads/2018/11/VANGOSEDUN-Leather-Bag-Logo.png
@bruce99gao88@
2018-10-26 04:18:02
2018-10-26 04:18:02
Best iPhone XS Max Leather Cases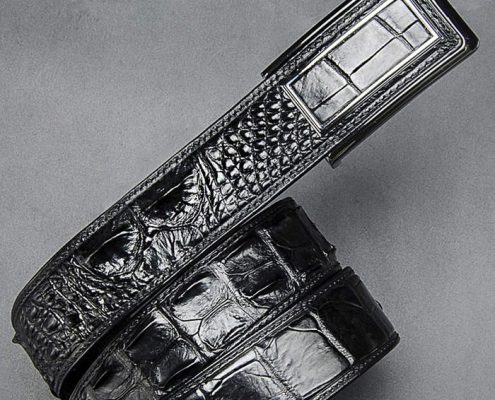 https://www.bgleatherbags.com/wp-content/uploads/2017/08/Crocodile-Belt-Art.No-0123.jpg
700
700
@bruce99gao88@
https://www.bgleatherbags.com/wp-content/uploads/2018/11/VANGOSEDUN-Leather-Bag-Logo.png
@bruce99gao88@
2017-08-29 14:41:58
2018-10-04 16:52:02
Crocodile Belt and Cowhide Belt which one is better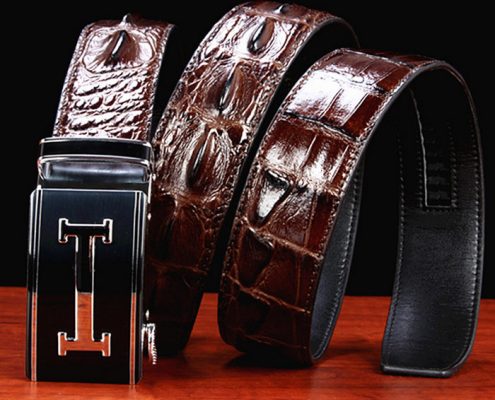 https://www.bgleatherbags.com/wp-content/uploads/2017/08/Crocodile-Leather-Belt-for-Blue-Pants.jpg
700
700
@bruce99gao88@
https://www.bgleatherbags.com/wp-content/uploads/2018/11/VANGOSEDUN-Leather-Bag-Logo.png
@bruce99gao88@
2017-08-22 03:26:04
2017-08-22 03:26:04
What Color of the Crocodile Belt Matches to the Blue Pants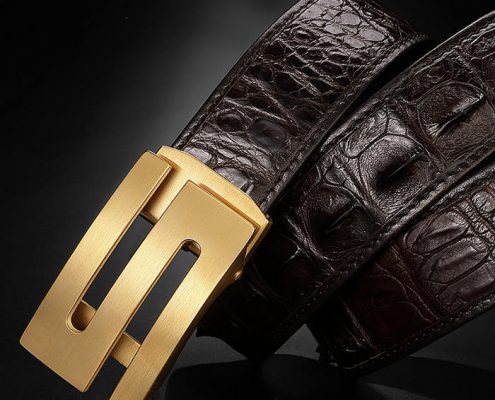 https://www.bgleatherbags.com/wp-content/uploads/2017/08/Crocodile-Belt-Art.No-0012.jpg
700
700
@bruce99gao88@
https://www.bgleatherbags.com/wp-content/uploads/2018/11/VANGOSEDUN-Leather-Bag-Logo.png
@bruce99gao88@
2017-08-16 03:29:47
2017-08-16 03:29:47
How to maintain the crocodile belt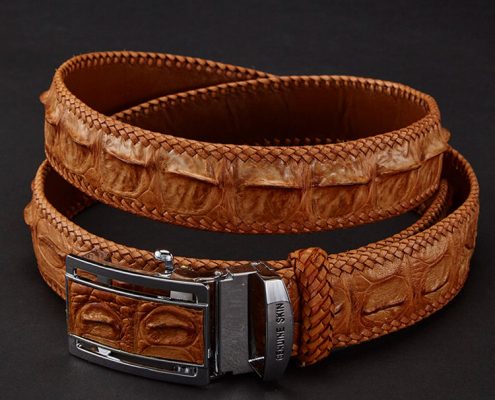 https://www.bgleatherbags.com/wp-content/uploads/2017/08/Crocodile-Belt-ART.NO-009.jpg
750
750
@bruce99gao88@
https://www.bgleatherbags.com/wp-content/uploads/2018/11/VANGOSEDUN-Leather-Bag-Logo.png
@bruce99gao88@
2017-08-13 05:33:24
2017-08-13 05:33:49
Why does the crocodile belt crack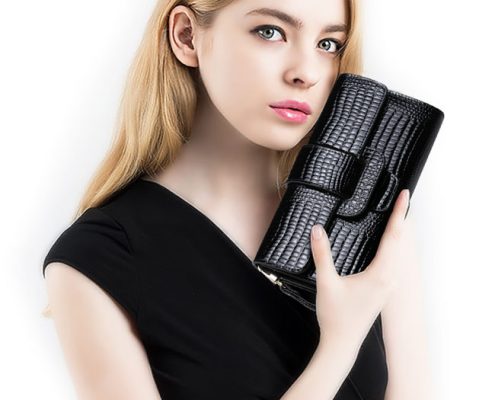 https://www.bgleatherbags.com/wp-content/uploads/2017/08/High-quality-PU-Bag.jpg
650
650
@bruce99gao88@
https://www.bgleatherbags.com/wp-content/uploads/2018/11/VANGOSEDUN-Leather-Bag-Logo.png
@bruce99gao88@
2017-08-04 14:21:52
2017-08-04 14:28:47
Concave Shape Handbag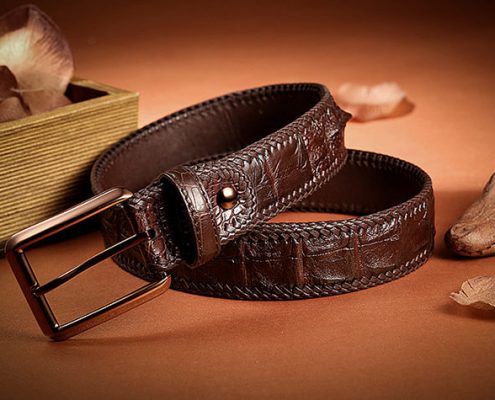 https://www.bgleatherbags.com/wp-content/uploads/2017/08/Brown-series-crocodile-belt.jpg
475
720
@bruce99gao88@
https://www.bgleatherbags.com/wp-content/uploads/2018/11/VANGOSEDUN-Leather-Bag-Logo.png
@bruce99gao88@
2017-08-04 13:59:48
2017-08-04 14:22:58
Crocodile Leather Belt Color Matching Knowledge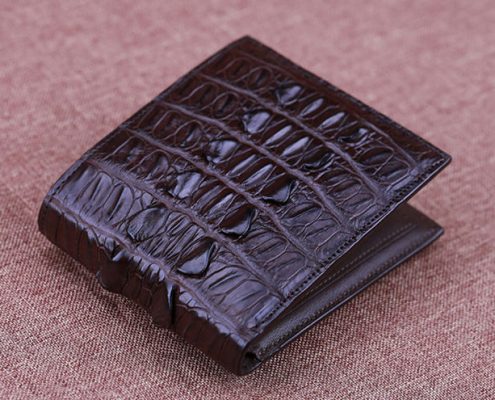 https://www.bgleatherbags.com/wp-content/uploads/2017/08/How-to-Clean-the-Crocodile-Leather-Wallet.jpg
495
700
@bruce99gao88@
https://www.bgleatherbags.com/wp-content/uploads/2018/11/VANGOSEDUN-Leather-Bag-Logo.png
@bruce99gao88@
2017-08-02 15:00:25
2017-08-02 15:00:25
How to Clean the Crocodile Leather Wallet