Top 3 Leather Handbags to Carry This Summer
Edited by Jack Gao, shall not be reproduced without permission.
  Leather handbags are easy to pair with any other fashion items whether it's for the winter season or summer season. All you need to do is to pick something that you can transition its look for an appropriate style cold to hot weather. Just in case you're looking for something to carry all your day to day essentials while keeping your summer in style, we have here three fashionable leather handbags that you should have.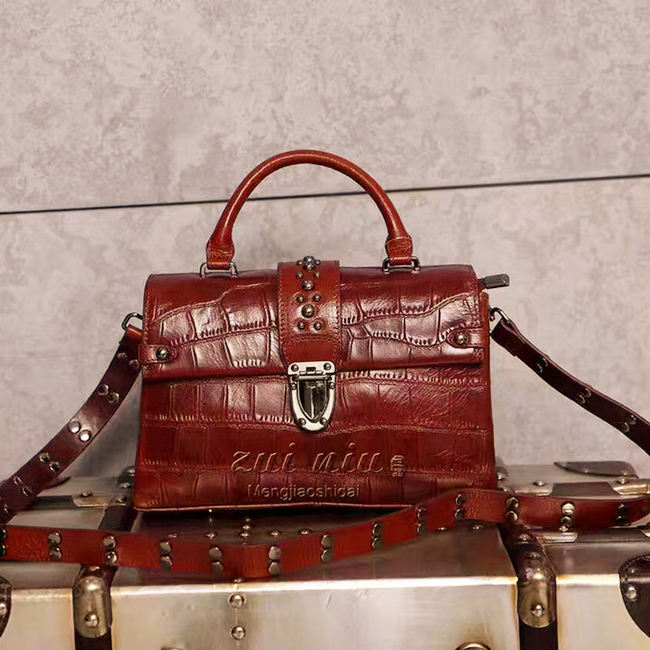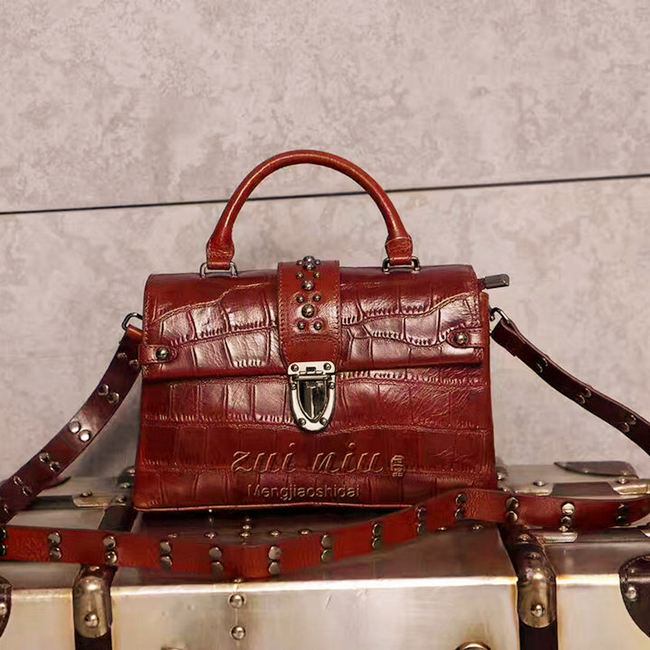 Carrina Croc Embossed Leather Handbag – Brown
Get a leather handbag with a unique design! The color of this bag is literally screaming the word summer. Did you find that as well? This Carrina Croc Embossed Lather Handbag has a front push lock pocket which adds amazing features on its look. The textures are well-crafted. Planning to go on a summer trip with your family or friends? This leather handbag has pouches and compartment which can carry all your essentials. Who wouldn't want to have an organize bag anyway? This bag is made of crocodile embossed leather so you don't have to worry about it getting wet on the outside so you can carry it anywhere. It is perfect to pair with your airport looks! The gold hardware makes it look elegant as well.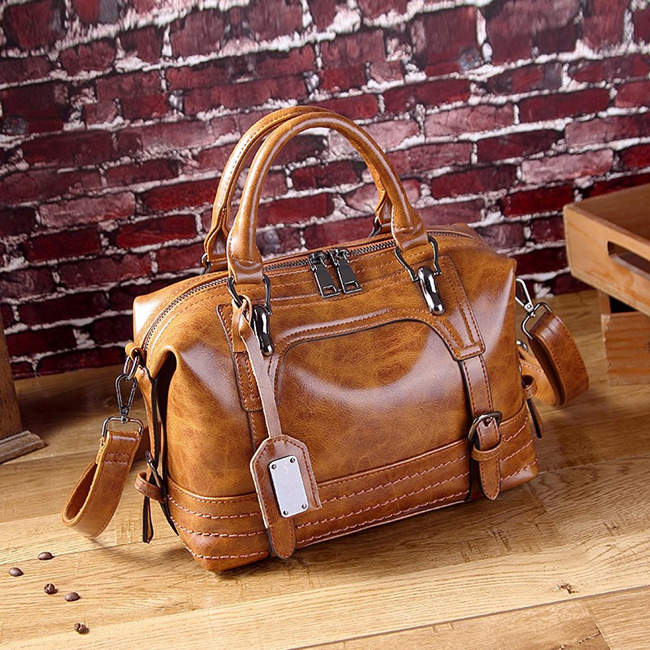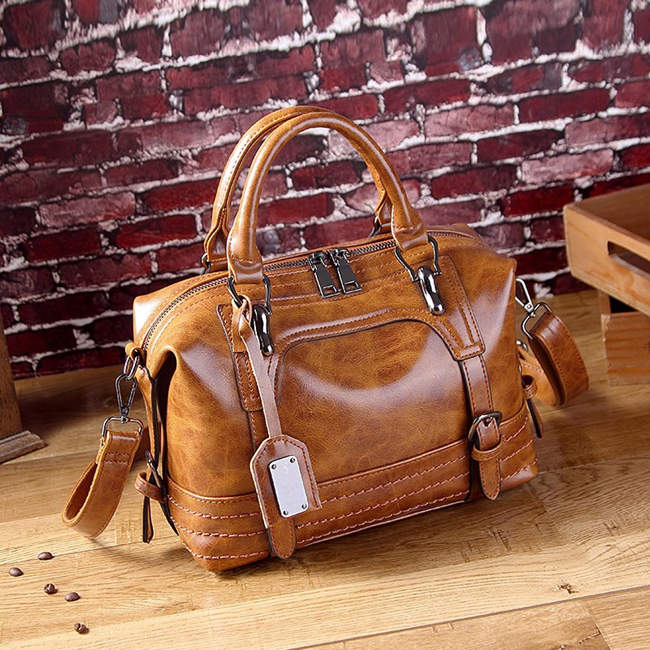 Neely Leather Hobo Handbag – Brown
Not sure whether you'll stick to a handbag or a shoulder bag for summer? Why choose when you can have one in both! The Neely Leather Hobo handbag in brown is the best choice for you. With its enormous details, this leather handbag is considered to be a masterpiece. Carry your things inside it as a handbag or a shoulder bag. It has a long shoulder strap so you can transition the way you want to carry it. The removable leather tassels can add an instant cute look on it so you can pair it with your summer outfits. It has fabric lining, brass hardware and back zippered pockets which is one of women's favourite features. This handbag is made of high quality pebbled leather.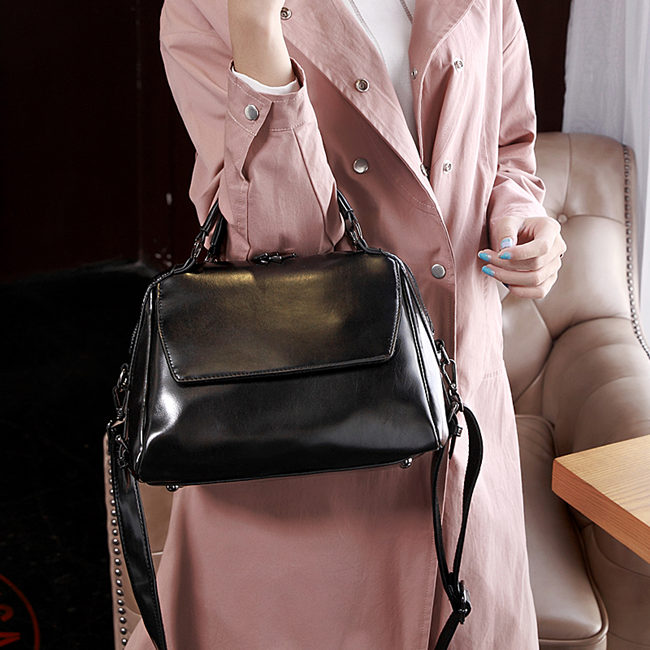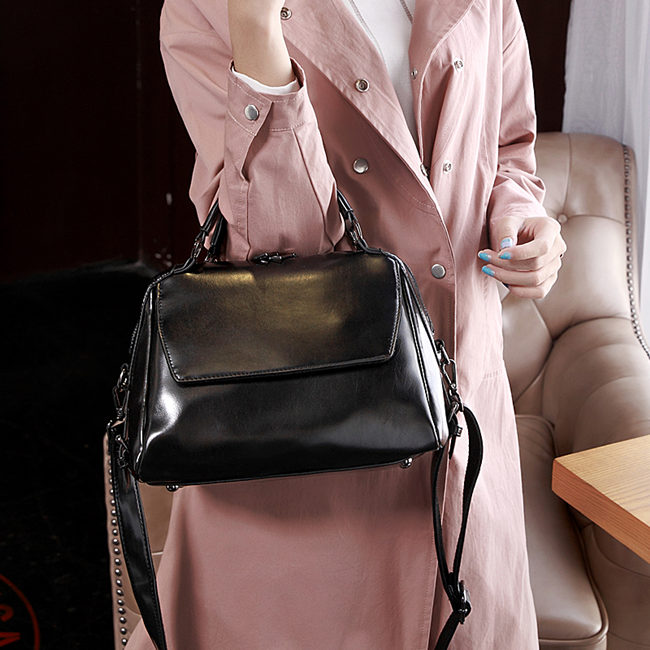 Adona Leather Handbag – Black
Looking for something simple yet elegant without looking exaggerated? This black leather handbag is the best thing to add on your summer fashion essential list. If you like minimal fashion, this bag looks like one with an additional luxurious touch. Fill it in with your full day summer essentials for a weekend getaway or a casual day at work. It can carry your tablet, makeup kit and other important things. The Adona Leather Handbag is made of genuine leather with top zipper closure to secure your things and a gold hardware.
  Keep yourself in style with these elegant leather handbags. It doesn't matter what fashion statement you have because you can choose anything about clothes and accessories. Just carry an elegant bag and you can instantly create a sophisticated look. Remember, you are your bag! There's nothing should stop you from looking fabulous and comfortable with your summer essentials this year!
Recommended Fashion Leather Handbag: crocodile handbags, crocodile wallets, alligator handbags, alligator bags, crocodile bags, genuine crocodile handbags, Italian leather handbags, Italian leather bags, Italian leather handbags, Italian leather bags.
Recent blogs: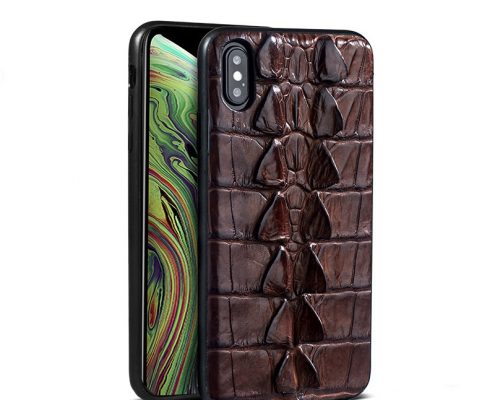 https://www.bgleatherbags.com/wp-content/uploads/2018/09/Crocodile-and-Alligator-Leather-iPhone-XS-Max-XS-Case-Tail-Skin-Brown.jpg
800
800
@bruce99gao88@
https://www.bgleatherbags.com/wp-content/uploads/2018/11/VANGOSEDUN-Leather-Bag-Logo.png
@bruce99gao88@
2018-10-26 04:18:02
2018-10-26 04:18:02
Best iPhone XS Max Leather Cases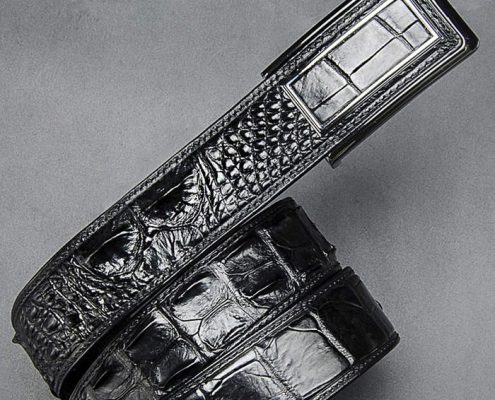 https://www.bgleatherbags.com/wp-content/uploads/2017/08/Crocodile-Belt-Art.No-0123.jpg
700
700
@bruce99gao88@
https://www.bgleatherbags.com/wp-content/uploads/2018/11/VANGOSEDUN-Leather-Bag-Logo.png
@bruce99gao88@
2017-08-29 14:41:58
2018-10-04 16:52:02
Crocodile Belt and Cowhide Belt which one is better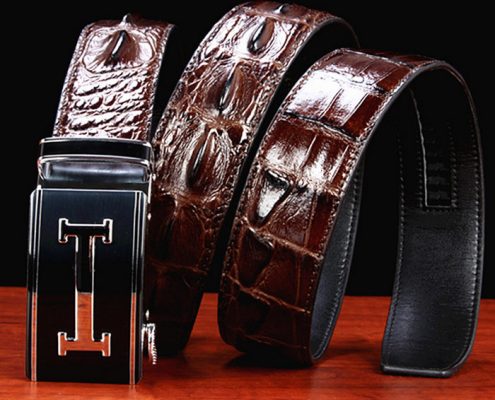 https://www.bgleatherbags.com/wp-content/uploads/2017/08/Crocodile-Leather-Belt-for-Blue-Pants.jpg
700
700
@bruce99gao88@
https://www.bgleatherbags.com/wp-content/uploads/2018/11/VANGOSEDUN-Leather-Bag-Logo.png
@bruce99gao88@
2017-08-22 03:26:04
2017-08-22 03:26:04
What Color of the Crocodile Belt Matches to the Blue Pants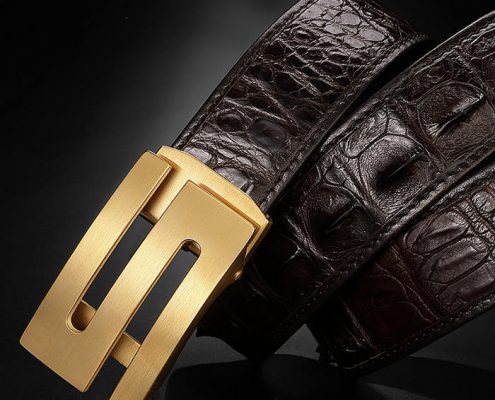 https://www.bgleatherbags.com/wp-content/uploads/2017/08/Crocodile-Belt-Art.No-0012.jpg
700
700
@bruce99gao88@
https://www.bgleatherbags.com/wp-content/uploads/2018/11/VANGOSEDUN-Leather-Bag-Logo.png
@bruce99gao88@
2017-08-16 03:29:47
2017-08-16 03:29:47
How to maintain the crocodile belt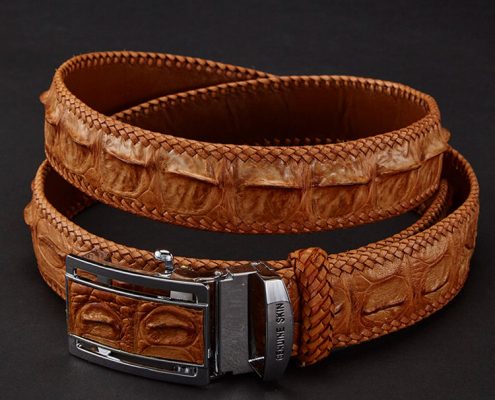 https://www.bgleatherbags.com/wp-content/uploads/2017/08/Crocodile-Belt-ART.NO-009.jpg
750
750
@bruce99gao88@
https://www.bgleatherbags.com/wp-content/uploads/2018/11/VANGOSEDUN-Leather-Bag-Logo.png
@bruce99gao88@
2017-08-13 05:33:24
2017-08-13 05:33:49
Why does the crocodile belt crack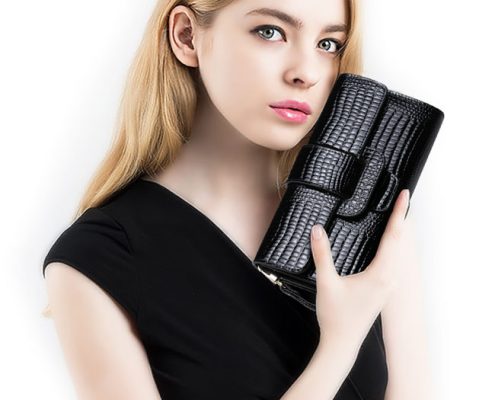 https://www.bgleatherbags.com/wp-content/uploads/2017/08/High-quality-PU-Bag.jpg
650
650
@bruce99gao88@
https://www.bgleatherbags.com/wp-content/uploads/2018/11/VANGOSEDUN-Leather-Bag-Logo.png
@bruce99gao88@
2017-08-04 14:21:52
2017-08-04 14:28:47
Concave Shape Handbag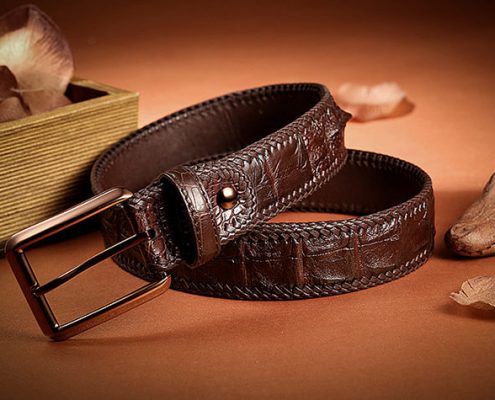 https://www.bgleatherbags.com/wp-content/uploads/2017/08/Brown-series-crocodile-belt.jpg
475
720
@bruce99gao88@
https://www.bgleatherbags.com/wp-content/uploads/2018/11/VANGOSEDUN-Leather-Bag-Logo.png
@bruce99gao88@
2017-08-04 13:59:48
2017-08-04 14:22:58
Crocodile Leather Belt Color Matching Knowledge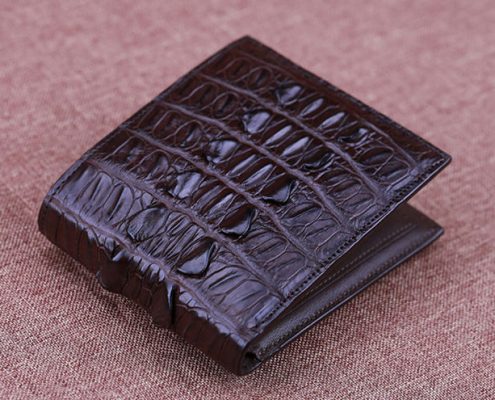 https://www.bgleatherbags.com/wp-content/uploads/2017/08/How-to-Clean-the-Crocodile-Leather-Wallet.jpg
495
700
@bruce99gao88@
https://www.bgleatherbags.com/wp-content/uploads/2018/11/VANGOSEDUN-Leather-Bag-Logo.png
@bruce99gao88@
2017-08-02 15:00:25
2017-08-02 15:00:25
How to Clean the Crocodile Leather Wallet