This Stylish Leather Handbag That You Should Own
Edited by Jack Gao, shall not be reproduced without permission.
  Every woman should own a leather handbag that looks professional and can be used for everyday work to carry her essentials. It's not about finding the biggest or the brightest color of a leather bag but the durability of it. When it comes to purchasing a leather bag, women used to consider a lot of factors before deciding which one to get. It may be the designs, straps, and materials used to create that certain leather bag. One more thing that women look for a leather bag is the compartment that it has because the things that they are going to put inside it should be organized and easy to find. Who wouldn't want to have organized things inside the bag?
  Colors can also be the one factor that they consider when choosing the perfect leather bag. Nowadays, women are into fashion especially that there are social media networking sites. Whether your style is minimal, bohemian or elegant there will be a bag that you can easily transition into these fashion statements by just pairing it with the right clothes.
  This stylish leather handbag is perfect for those who are looking for a soft and slouchy refined leather bag.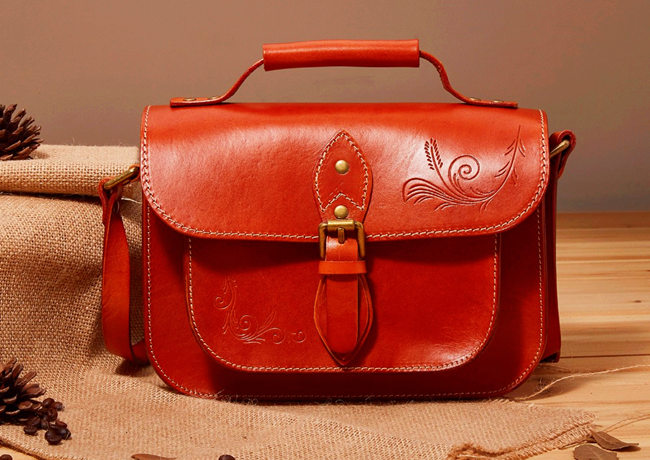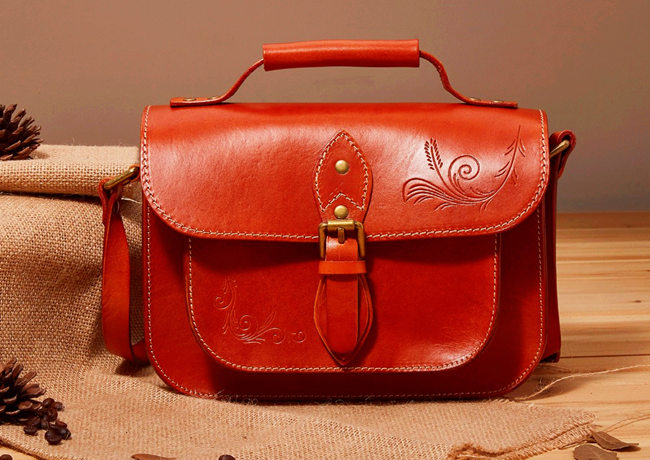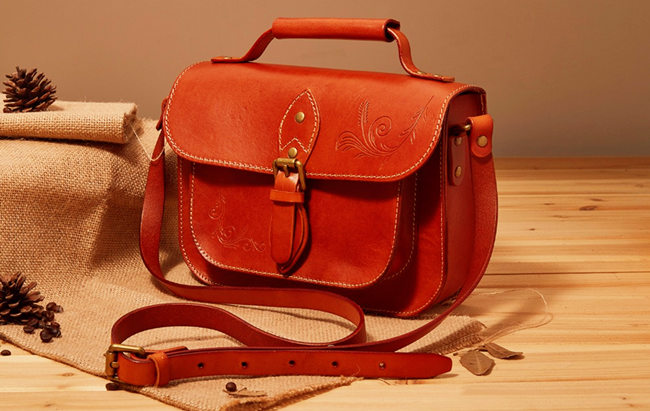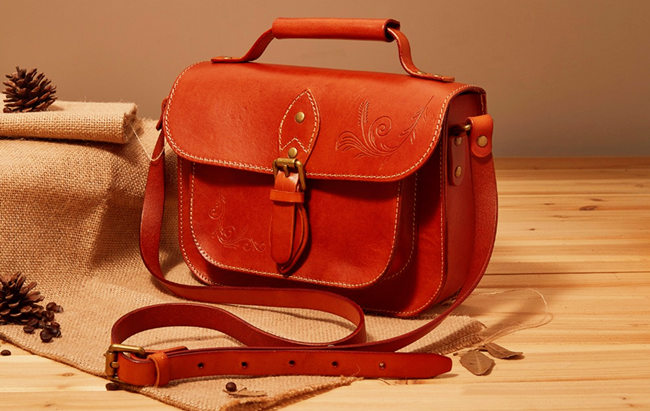 It is multifunctional and lightweight which is good to carry it every day. You can transform this bag from a tote bag to a shoulder bag or a satchel because it has dimensional shoulder strap with hook. With expert craftsmanship, this leather bag is perfect to carry and pair with your OOTDs. The color looks perfectly fine to pair with any other colors that you'll wear. Need more interesting features of this bag? It comes with a matching coin purse so you'll be getting two fashionable items at reasonable price. How cool is that?
You might also like:  leather briefcases, leather backpacks, leather handbags, leather duffle bags,leather laptop bags, leather messenger bags, leather travel bags, leather hats, leather watch bands, leather apple watch bands, leather wallets, leather bags in dubai, leather bags in uae, leather bags in sharjah, leather bags in abu dhabi, Italian leather handbags, Italian leather bags, crocodile bags, leather totes, leather belts, leather satchels, leather clutches, leather purses.
Recent blogs: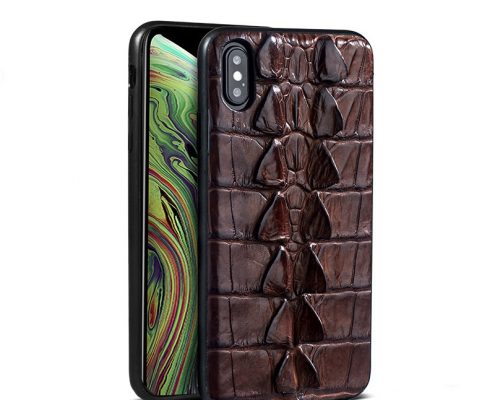 https://www.bgleatherbags.com/wp-content/uploads/2018/09/Crocodile-and-Alligator-Leather-iPhone-XS-Max-XS-Case-Tail-Skin-Brown.jpg
800
800
@bruce99gao88@
https://www.bgleatherbags.com/wp-content/uploads/2018/11/VANGOSEDUN-Leather-Bag-Logo.png
@bruce99gao88@
2018-10-26 04:18:02
2018-10-26 04:18:02
Best iPhone XS Max Leather Cases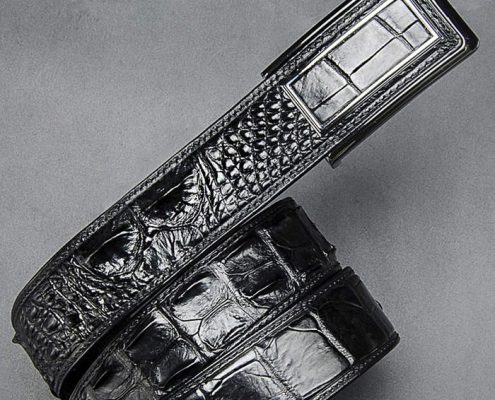 https://www.bgleatherbags.com/wp-content/uploads/2017/08/Crocodile-Belt-Art.No-0123.jpg
700
700
@bruce99gao88@
https://www.bgleatherbags.com/wp-content/uploads/2018/11/VANGOSEDUN-Leather-Bag-Logo.png
@bruce99gao88@
2017-08-29 14:41:58
2018-10-04 16:52:02
Crocodile Belt and Cowhide Belt which one is better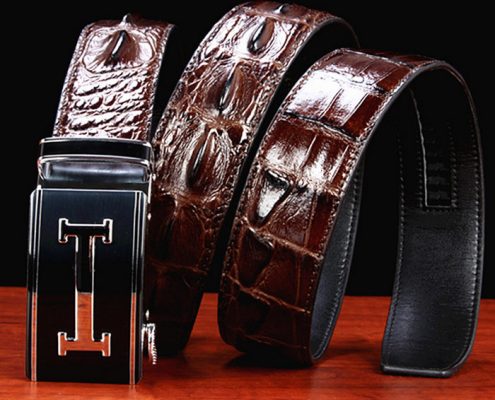 https://www.bgleatherbags.com/wp-content/uploads/2017/08/Crocodile-Leather-Belt-for-Blue-Pants.jpg
700
700
@bruce99gao88@
https://www.bgleatherbags.com/wp-content/uploads/2018/11/VANGOSEDUN-Leather-Bag-Logo.png
@bruce99gao88@
2017-08-22 03:26:04
2017-08-22 03:26:04
What Color of the Crocodile Belt Matches to the Blue Pants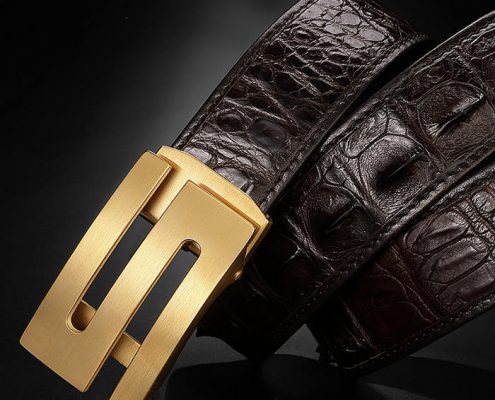 https://www.bgleatherbags.com/wp-content/uploads/2017/08/Crocodile-Belt-Art.No-0012.jpg
700
700
@bruce99gao88@
https://www.bgleatherbags.com/wp-content/uploads/2018/11/VANGOSEDUN-Leather-Bag-Logo.png
@bruce99gao88@
2017-08-16 03:29:47
2017-08-16 03:29:47
How to maintain the crocodile belt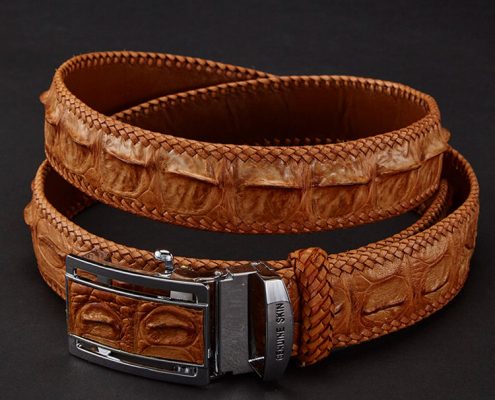 https://www.bgleatherbags.com/wp-content/uploads/2017/08/Crocodile-Belt-ART.NO-009.jpg
750
750
@bruce99gao88@
https://www.bgleatherbags.com/wp-content/uploads/2018/11/VANGOSEDUN-Leather-Bag-Logo.png
@bruce99gao88@
2017-08-13 05:33:24
2017-08-13 05:33:49
Why does the crocodile belt crack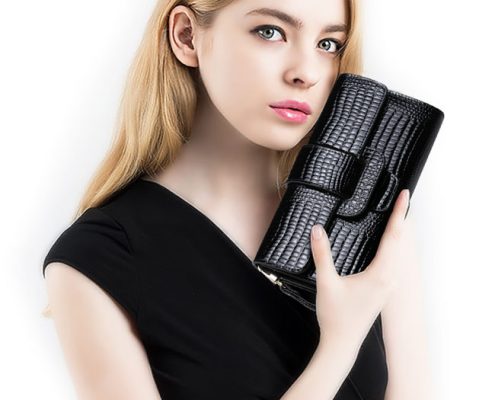 https://www.bgleatherbags.com/wp-content/uploads/2017/08/High-quality-PU-Bag.jpg
650
650
@bruce99gao88@
https://www.bgleatherbags.com/wp-content/uploads/2018/11/VANGOSEDUN-Leather-Bag-Logo.png
@bruce99gao88@
2017-08-04 14:21:52
2017-08-04 14:28:47
Concave Shape Handbag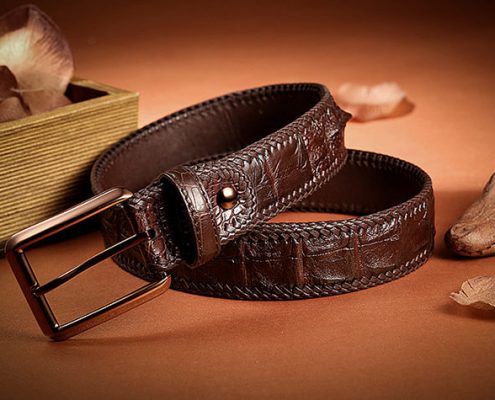 https://www.bgleatherbags.com/wp-content/uploads/2017/08/Brown-series-crocodile-belt.jpg
475
720
@bruce99gao88@
https://www.bgleatherbags.com/wp-content/uploads/2018/11/VANGOSEDUN-Leather-Bag-Logo.png
@bruce99gao88@
2017-08-04 13:59:48
2017-08-04 14:22:58
Crocodile Leather Belt Color Matching Knowledge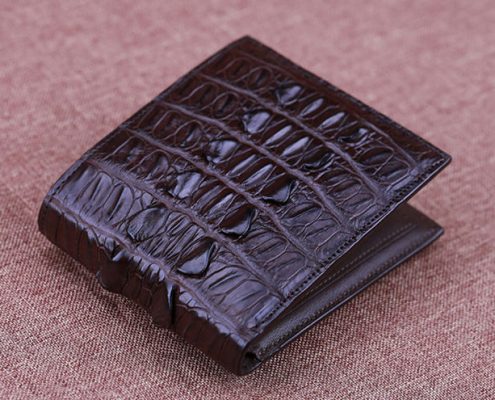 https://www.bgleatherbags.com/wp-content/uploads/2017/08/How-to-Clean-the-Crocodile-Leather-Wallet.jpg
495
700
@bruce99gao88@
https://www.bgleatherbags.com/wp-content/uploads/2018/11/VANGOSEDUN-Leather-Bag-Logo.png
@bruce99gao88@
2017-08-02 15:00:25
2017-08-02 15:00:25
How to Clean the Crocodile Leather Wallet