How to Clean Your Leather Purses
  Leather purses can be fashionable and elegant, but over time their beauty can be dulled by dirt and grime. Regular cleaning of your leather purse will not only help keep it looking new, but will also extend the life of the leather. By following a few simple steps, your leather purse will look great and last a long time.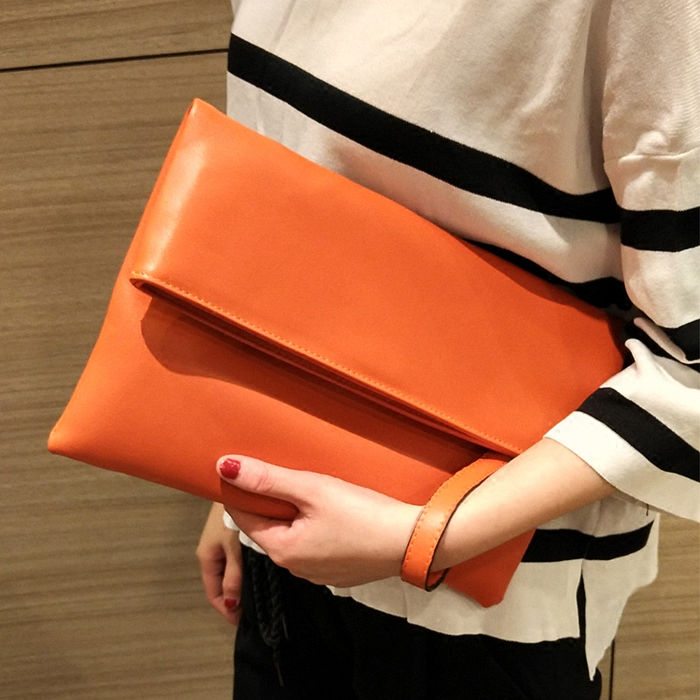 The most important thing to know about how to clean leather: Don't use ammonia- or bleach-based cleaners. They can damage the surface. Go easy on the water, too, as it can stain leather.
  On to our lesson on how to clean a leather bag. Empty all the pockets and shake the purse upside down to remove dust and debris. Turn the lining inside out and clean using a lint roller. If you cannot pull out the purse lining, vacuum using the fabric brush attachment.
  To clean the leather, mix a solution of warm water and dish soap, dip a soft cloth into it, wring it out and wipe the exterior surfaces of the purse. Use a second clean, damp cloth to wipe off the soap. Dry with a towel. Warm, soapy water will also remove water stains and scuffs.
  Stains happen to your purse, even when you're careful. To remove them, grab one of these items and get going.
Nail Polish Remover or Rubbing Alcohol
  This is a great way to get rid of ink stains and scuffs. Dip a cotton swab in nail polish remover or rubbing alcohol and lightly blot the stain. Don't rub, or you could make the ink spread. Blot gently till the stain is gone. Wipe with a clean, damp cloth and dry with a towel.
Baking Soda or Cornstarch
  To clean oil or grease stains, sprinkle baking soda or cornstarch on spot. Rub it in gently, with a damp cloth. Let sit for a few hours or overnight. The soda or starch will absorb the oil. Wipe off the powder with a soft cloth.
Lemon Juice and Cream of Tartar
   Mix equal parts of each into a paste. Apply to stained area and let sit for 30 minutes. Use a damp cloth to remove the paste. Lemon juice and cream of tartar have a mild bleaching effect so only use this on light-colored leather.
  Once you have gotten your purse clean, apply leather conditioner to keep it from drying out and cracking, and to make it resistant to future stains. You can buy a commercial leather conditioner or make your own by mixing 1 part vinegar to 2 parts linseed oil. Apply to leather, let sit for about 15 minutes and buff with a soft cloth till the leather shines. Knowing how to clean a leather purse will keep yours looking great and lasting a long time.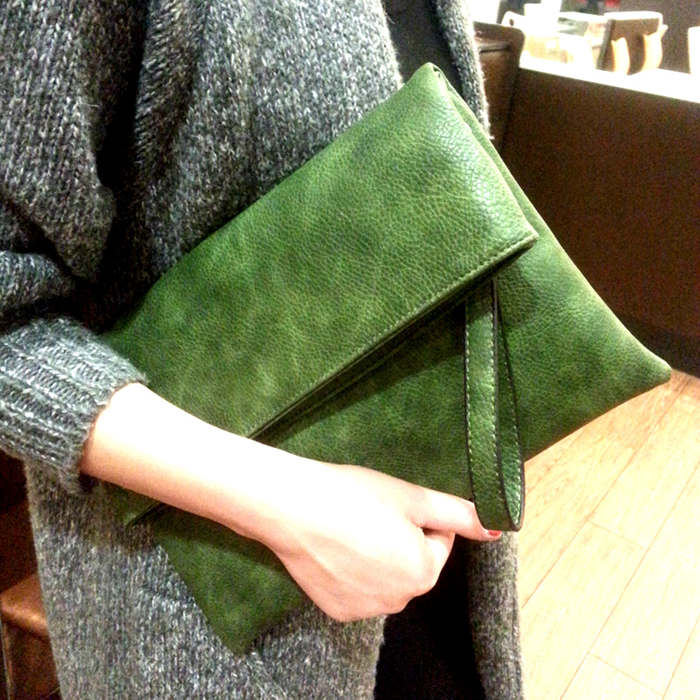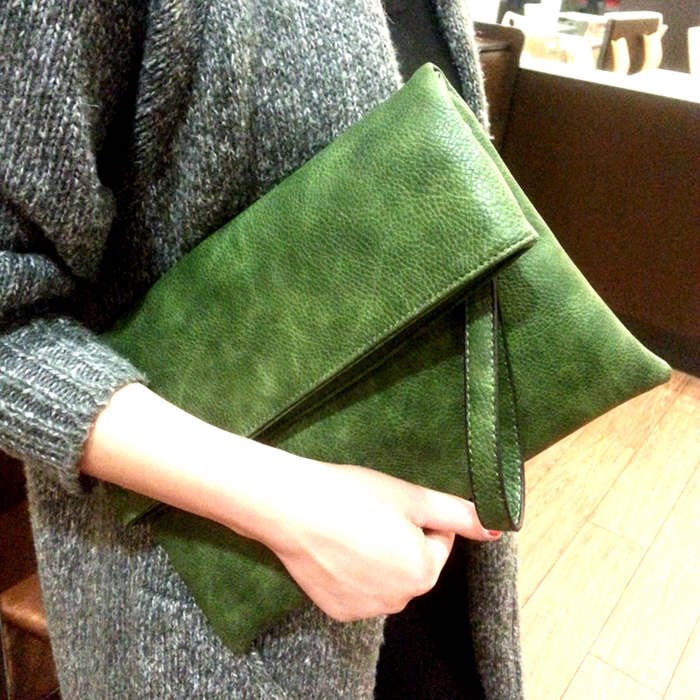 Additional Tips and Advice
. Avoid placing your leather purse in direct sunlight as this will dry the leather and cause it to fade and/or crack.
. Do not expose your leather purse to excess moisture or water as this may damage the leather.
Avoid using any type of harsh cleaners or abrasive cleansers your leather purse as these will cause damage to the surface.
. If you are using a sponge to clean your leather purse, opt for natural (non-colored) sponges. (the dye may rub off of colored sponges).
. NEVER use any kind of oils (such as mink oil), polish, or any product containing waxes or silicone (including many car care products) on your leather purse as it may damage the leather and leave it feeling sticky.
. NEVER use baby wipes or any other alkaline cleaner on your leather purse as it may damage the finish.
. Generally, it is not good to use saddle soap, alcohol, varnish, or ammonia-based cleaners (i.e. Windex) or bleach on leather as they may be too harsh, causing serious damage or discoloration.
  Leather does occasionally need to be replenished and reconditioned. Although there are products on the market for this, you might try mixing 1 part distilled white vinegar with 2 parts linseed oil. Shake well and apply to leather in circular motion. Let sit for about 10 minutes, then buff with a soft cloth. A second buffing may be necessary.
. Remember, if you have any doubt as to the proper way to clean your leather purse, do not hesitate to bring it to a professional specializing in leather cleaning.
Source: www.diynetwork.com,  www.howtocleanstuff.net
Hot searches: leather briefcases, leather backpacks, leather handbags, leather duffle bags,leather laptop bags, leather messenger bags, leather travel bags,leather apple watch bands,  leather bags in uae, leather bags in sharjah, leather bags in abu dhabi, Italian leather handbags, Italian leather bags, leather watch bands, crocodile bags, leather totes, leather belts, leather satchels, leather clutches, leather purses, leather wallets, leather hats,leather bags in dubai.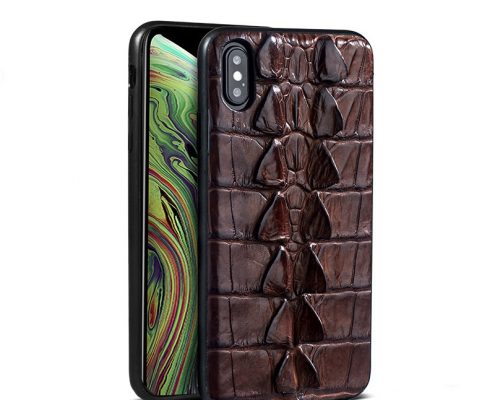 https://www.bgleatherbags.com/wp-content/uploads/2018/09/Crocodile-and-Alligator-Leather-iPhone-XS-Max-XS-Case-Tail-Skin-Brown.jpg
800
800
@bruce99gao88@
https://www.bgleatherbags.com/wp-content/uploads/2018/11/VANGOSEDUN-Leather-Bag-Logo.png
@bruce99gao88@
2018-10-26 04:18:02
2018-10-26 04:18:02
Best iPhone XS Max Leather Cases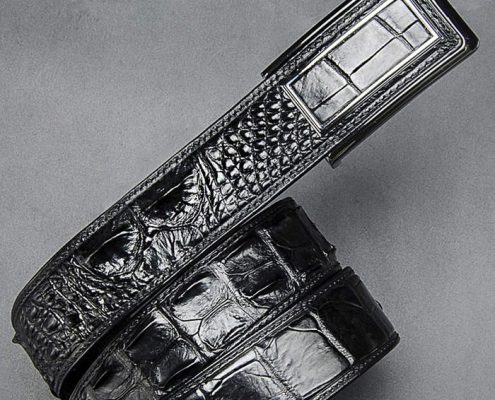 https://www.bgleatherbags.com/wp-content/uploads/2017/08/Crocodile-Belt-Art.No-0123.jpg
700
700
@bruce99gao88@
https://www.bgleatherbags.com/wp-content/uploads/2018/11/VANGOSEDUN-Leather-Bag-Logo.png
@bruce99gao88@
2017-08-29 14:41:58
2018-10-04 16:52:02
Crocodile Belt and Cowhide Belt which one is better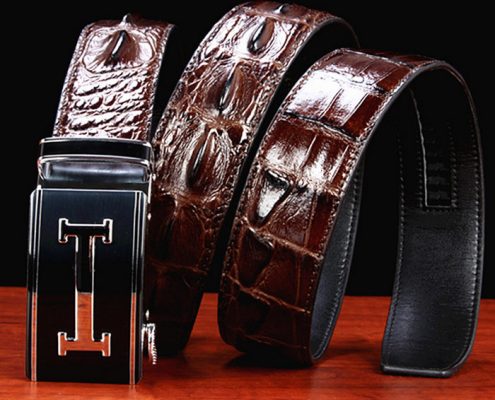 https://www.bgleatherbags.com/wp-content/uploads/2017/08/Crocodile-Leather-Belt-for-Blue-Pants.jpg
700
700
@bruce99gao88@
https://www.bgleatherbags.com/wp-content/uploads/2018/11/VANGOSEDUN-Leather-Bag-Logo.png
@bruce99gao88@
2017-08-22 03:26:04
2017-08-22 03:26:04
What Color of the Crocodile Belt Matches to the Blue Pants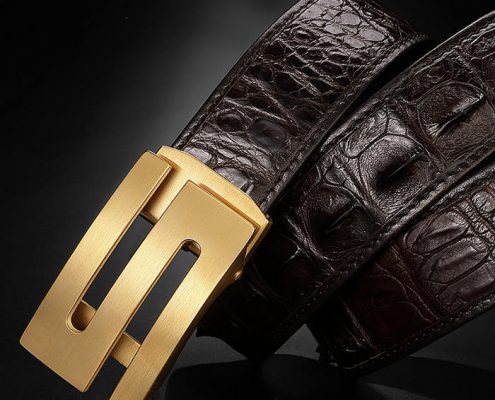 https://www.bgleatherbags.com/wp-content/uploads/2017/08/Crocodile-Belt-Art.No-0012.jpg
700
700
@bruce99gao88@
https://www.bgleatherbags.com/wp-content/uploads/2018/11/VANGOSEDUN-Leather-Bag-Logo.png
@bruce99gao88@
2017-08-16 03:29:47
2017-08-16 03:29:47
How to maintain the crocodile belt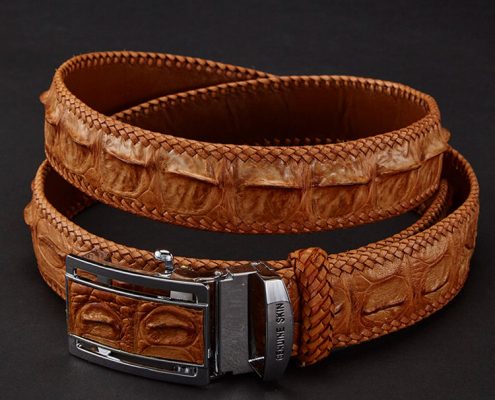 https://www.bgleatherbags.com/wp-content/uploads/2017/08/Crocodile-Belt-ART.NO-009.jpg
750
750
@bruce99gao88@
https://www.bgleatherbags.com/wp-content/uploads/2018/11/VANGOSEDUN-Leather-Bag-Logo.png
@bruce99gao88@
2017-08-13 05:33:24
2017-08-13 05:33:49
Why does the crocodile belt crack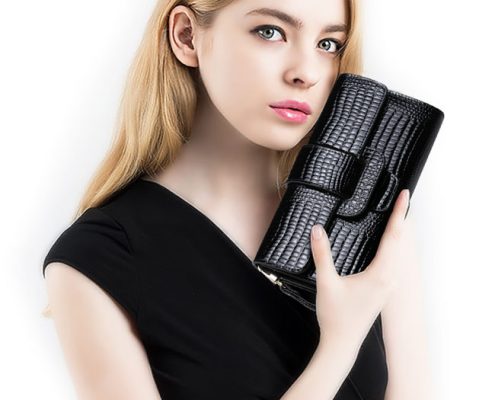 https://www.bgleatherbags.com/wp-content/uploads/2017/08/High-quality-PU-Bag.jpg
650
650
@bruce99gao88@
https://www.bgleatherbags.com/wp-content/uploads/2018/11/VANGOSEDUN-Leather-Bag-Logo.png
@bruce99gao88@
2017-08-04 14:21:52
2017-08-04 14:28:47
Concave Shape Handbag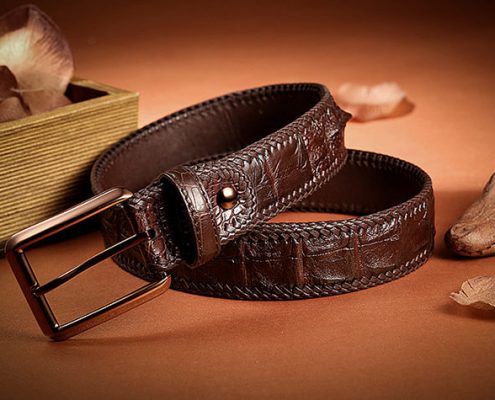 https://www.bgleatherbags.com/wp-content/uploads/2017/08/Brown-series-crocodile-belt.jpg
475
720
@bruce99gao88@
https://www.bgleatherbags.com/wp-content/uploads/2018/11/VANGOSEDUN-Leather-Bag-Logo.png
@bruce99gao88@
2017-08-04 13:59:48
2017-08-04 14:22:58
Crocodile Leather Belt Color Matching Knowledge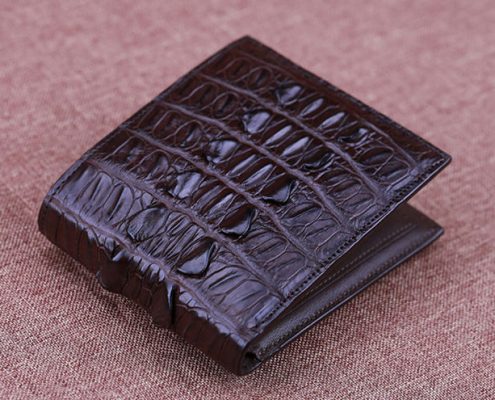 https://www.bgleatherbags.com/wp-content/uploads/2017/08/How-to-Clean-the-Crocodile-Leather-Wallet.jpg
495
700
@bruce99gao88@
https://www.bgleatherbags.com/wp-content/uploads/2018/11/VANGOSEDUN-Leather-Bag-Logo.png
@bruce99gao88@
2017-08-02 15:00:25
2017-08-02 15:00:25
How to Clean the Crocodile Leather Wallet