How to Choose Right Briefcase
  In the fast paced lifestyles of today, things can quickly become chaotic and out of order. For businessmen, this can be a total disaster, as some may travel great distances to meet with clients or partners, or may have to carry important documents from home to work and vice versa. One such remedy for many businessmen that travel often is the briefcase, which can offer organization, as well as a fashionable, professional look. There are many different styles of briefcases, from some that resemble a typical handbag, to others that fit the description of a classic briefcase, to even others that may look like a traditional briefcase on the outside, but offer many different nifty and useful compartments for document storage. While choosing the right briefcase largely comes down to personal preference, as well as personal circumstance, so it is important to know how to choose right briefcase.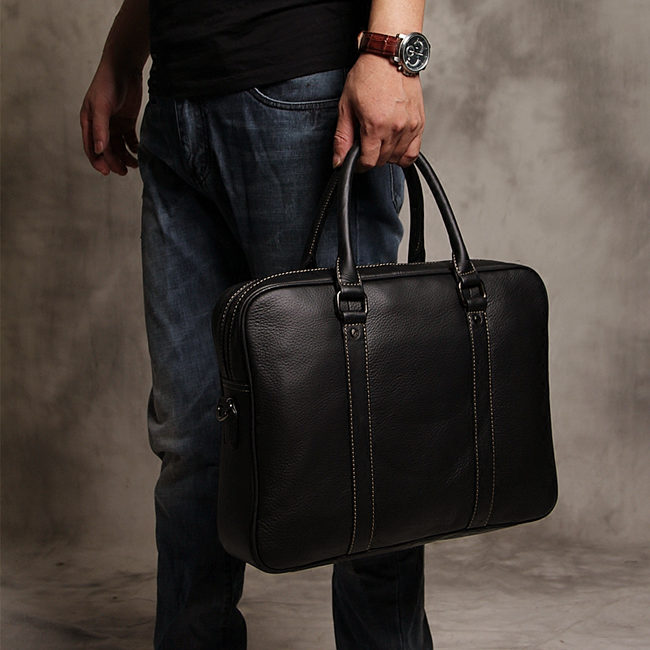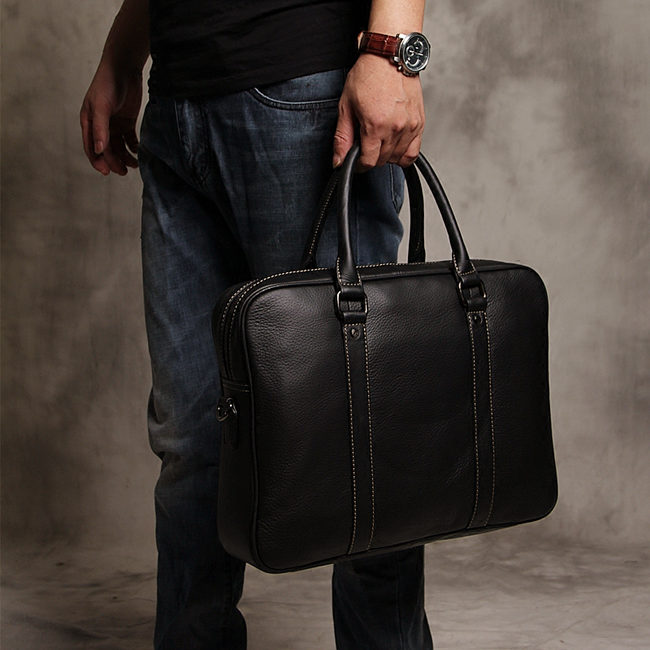 1: Leather Quality
Quality leather improves with age – the briefcase should look fantastic even after a decade of use. Over time, leather changes color and develops an attractive patina.
A top quality leather briefcase looks sleek and professional. Genuine leather is durable, flexible, attractive and has a typical smell associated with rugged masculinity.
. Full-grain leather makes the most durable briefcases.
. Top-grain leather is an affordable and excellent alternative to full-grain leather.
. For a more water-permeable and thinner leather, choose split-grain leather. It won't last as long as higher-quality versions.
The origins of the leather used to make the briefcase often determines the quality. The finest quality leather is sourced from Italy, France, England and America.
Avoid buying a briefcase made of fake leather. You'll be changing briefcases before you have a chance to fully justify the few hundred dollars saved.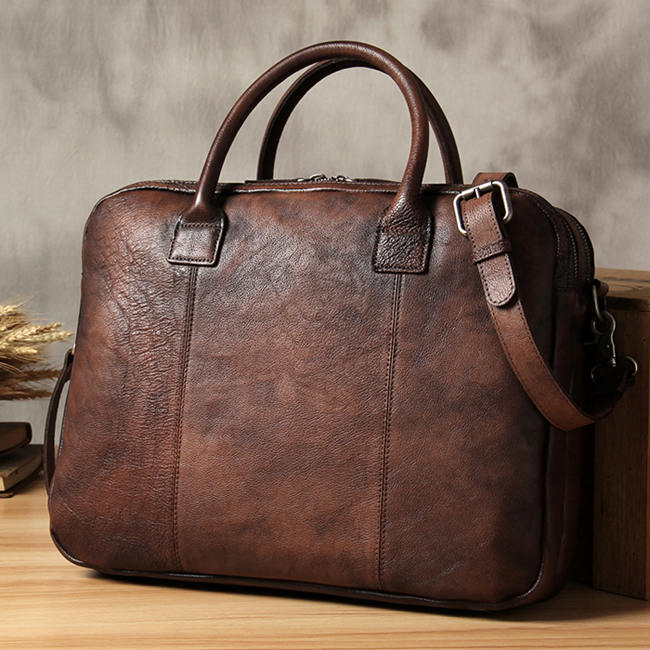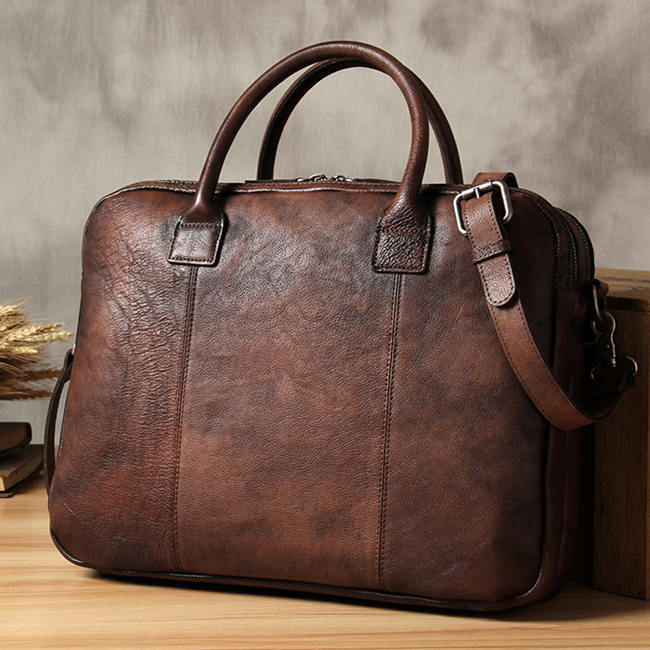 2: Number & Size of Compartments
Despite the fact that our leather briefcases look deceptively slim, they feature numerous interior compartments that offer more than enough space for everyday objects. One of the primary considerations when buying a briefcase should be what you will be carrying in it.
We recommend our clients to make a list of items they use so that they can imagine where they will fit in the bag. Multiple compartments will enable you to organize the bag better. The vast majority of Serbags leather briefcases also come with exterior pockets that provide quick access to important items such as wallets, keys, phones, or papers.
3: Hardware Material Quality
Another indicator of quality and price is the material used to build the briefcase. You should thoroughly check the handles, zippers, buckles, shoulder strap fittings, and rings of your leather briefcase. At Serbags we use only premium quality metal. You can view detail images of the briefcase and its hardware on dedicated product pages.
4: Briefcase Color
As previously mentioned, briefcases can come in different shapes, sizes, and colors. The three most common colors, and the ones that we prefer, are brown, black, and tan. They are best suited for professional settings. Occasionally, we will add bolder colors to a successful briefcase (e.g. dark red, blue, etc.). Briefcases that use more than two colors are considered unprofessional and flamboyant.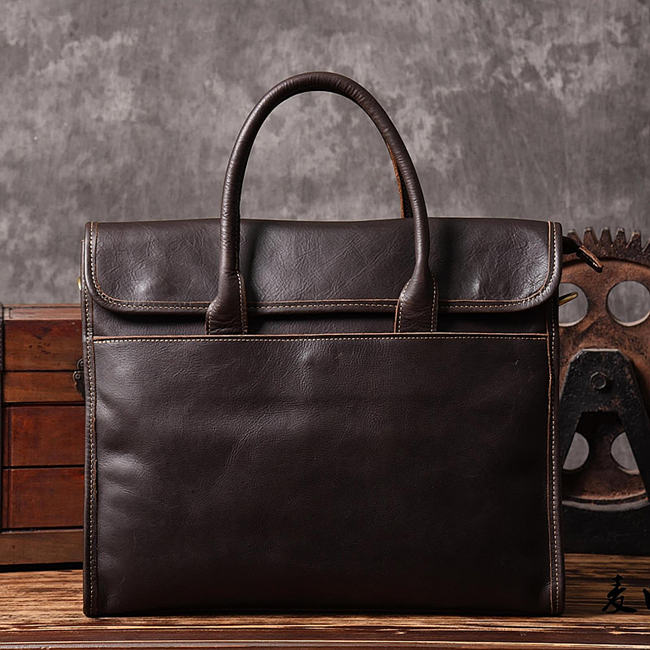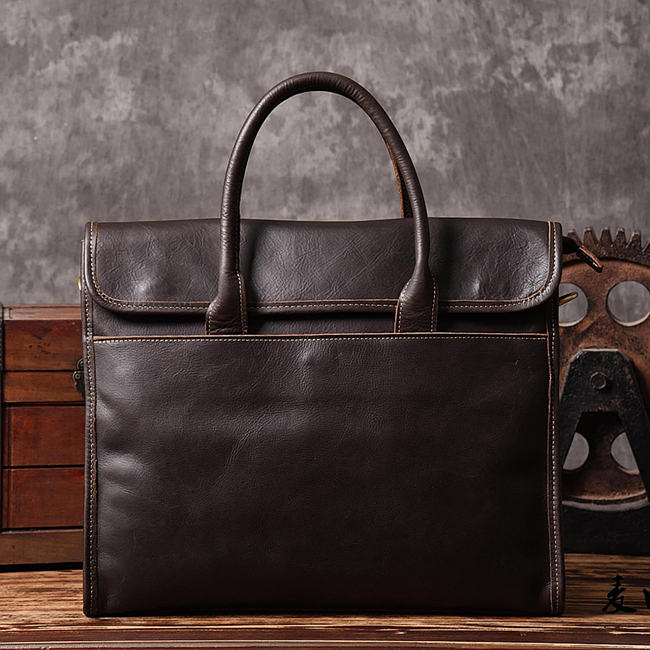 5: Briefcase Durability
Look for these hallmarks of quality workmanship when buying a briefcase:
. The stitching on the bag should be straight, even, small and without loose threads. Check the inner and outer surfaces for consistent stitching. Reinforced stitching provides protection for the vulnerable areas of the bag.
. Metal zippers are better quality than plastic ones. Open and close the zipper several times to ensure a smooth closure. If shopping online, check for pictures that show the zipper both closed and open.
. Examine the hinges on a hard-sided case. They should be sturdy and free of rust.
. The handles should be securely fixed to the body of the briefcase with reinforced stitching or metal fixtures. Handles that are glued to exterior of the bag are likely to come loose after a period of rough use.
. The edges of the case are the points where the leather is most likely peel or split.
6: Correct Fitting
Bigger is not always better. Choosing the right size and weight of your leather briefcase can make a world of difference. Unless your job requires you to haul an insane amount of objects around all day, you should always go for the smaller bag. We recommend a width of 15 to 16.5 inches, height of 11 to 13 inches and depth of 4 to 6 inches for every-day use leather briefcases.
7: Briefcase Style
Last but not least, you should understand the differences between briefcase styles. All briefcases fall into two major categories: hard-sided and soft-sided. Hard-sided briefcases use a rigid, light-weight frame made from cardboard, aluminum or plastic that offer support to sensitive documents. Soft-sided briefcases have no framing and open from the top. Some of our soft-sided leather briefcase versions have protective flaps that close over the top. The main advantages of this briefcase style are flexibility and the possibility to accommodate a larger number of items.
  Kindly Reminder: Finding the right briefcase at the right price can sometimes be tricky. Depending on overall size, style, and material used, prices vary from brand to brand and store to store. For those seeking a higher quality briefcase for a lower price, there is the option of buying on VANGOSEDUN. Simply go to VANGOSEDUN.
Hot searches: leather briefcases, leather backpacks, leather handbags, leather duffle bags,leather laptop bags, leather messenger bags, leather travel bags,leather apple watch bands,  leather bags in uae, Italian leather handbags, Italian leather bags, handmade leather handbags, leather bags online, leather bags in sharjah, leather satchels, leather clutches, leather purses, leather wallets, leather hats,leather bags in dubai, leather bags in abu dhabi, Italian leather handbags, Italian leather bags, leather watch bands, crocodile bags, leather totes, leather belts.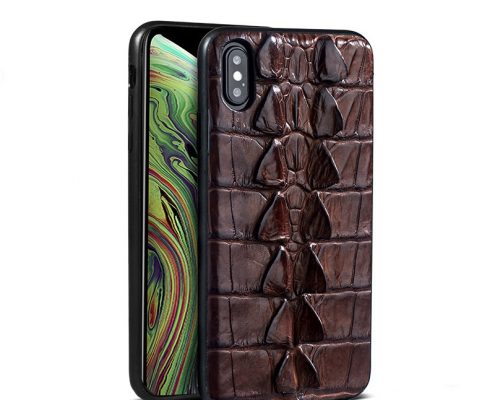 https://www.bgleatherbags.com/wp-content/uploads/2018/09/Crocodile-and-Alligator-Leather-iPhone-XS-Max-XS-Case-Tail-Skin-Brown.jpg
800
800
@bruce99gao88@
https://www.bgleatherbags.com/wp-content/uploads/2018/11/VANGOSEDUN-Leather-Bag-Logo.png
@bruce99gao88@
2018-10-26 04:18:02
2018-10-26 04:18:02
Best iPhone XS Max Leather Cases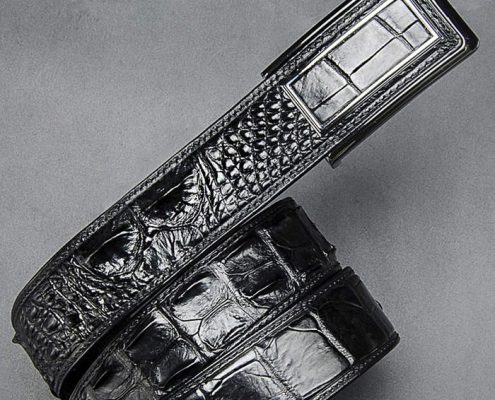 https://www.bgleatherbags.com/wp-content/uploads/2017/08/Crocodile-Belt-Art.No-0123.jpg
700
700
@bruce99gao88@
https://www.bgleatherbags.com/wp-content/uploads/2018/11/VANGOSEDUN-Leather-Bag-Logo.png
@bruce99gao88@
2017-08-29 14:41:58
2018-10-04 16:52:02
Crocodile Belt and Cowhide Belt which one is better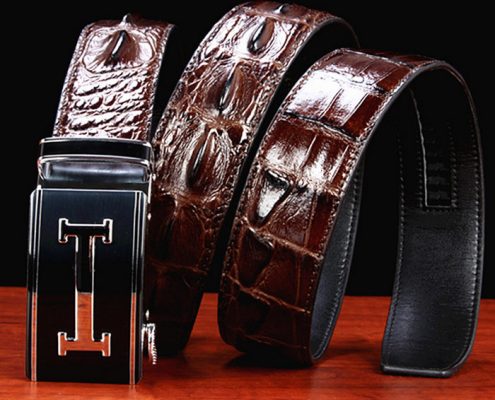 https://www.bgleatherbags.com/wp-content/uploads/2017/08/Crocodile-Leather-Belt-for-Blue-Pants.jpg
700
700
@bruce99gao88@
https://www.bgleatherbags.com/wp-content/uploads/2018/11/VANGOSEDUN-Leather-Bag-Logo.png
@bruce99gao88@
2017-08-22 03:26:04
2017-08-22 03:26:04
What Color of the Crocodile Belt Matches to the Blue Pants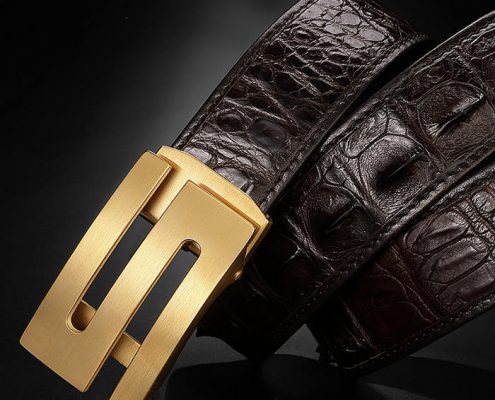 https://www.bgleatherbags.com/wp-content/uploads/2017/08/Crocodile-Belt-Art.No-0012.jpg
700
700
@bruce99gao88@
https://www.bgleatherbags.com/wp-content/uploads/2018/11/VANGOSEDUN-Leather-Bag-Logo.png
@bruce99gao88@
2017-08-16 03:29:47
2017-08-16 03:29:47
How to maintain the crocodile belt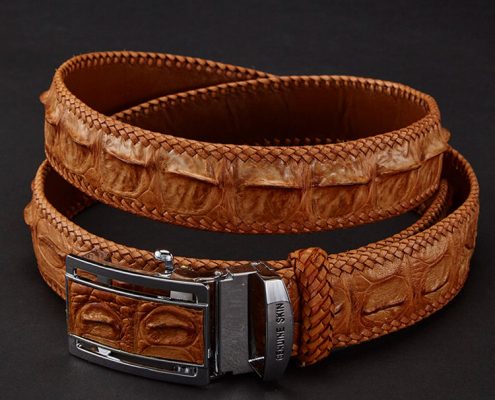 https://www.bgleatherbags.com/wp-content/uploads/2017/08/Crocodile-Belt-ART.NO-009.jpg
750
750
@bruce99gao88@
https://www.bgleatherbags.com/wp-content/uploads/2018/11/VANGOSEDUN-Leather-Bag-Logo.png
@bruce99gao88@
2017-08-13 05:33:24
2017-08-13 05:33:49
Why does the crocodile belt crack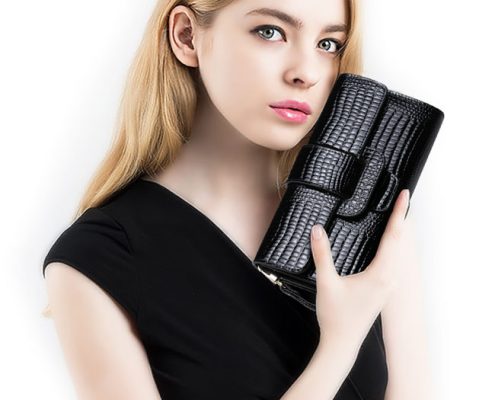 https://www.bgleatherbags.com/wp-content/uploads/2017/08/High-quality-PU-Bag.jpg
650
650
@bruce99gao88@
https://www.bgleatherbags.com/wp-content/uploads/2018/11/VANGOSEDUN-Leather-Bag-Logo.png
@bruce99gao88@
2017-08-04 14:21:52
2017-08-04 14:28:47
Concave Shape Handbag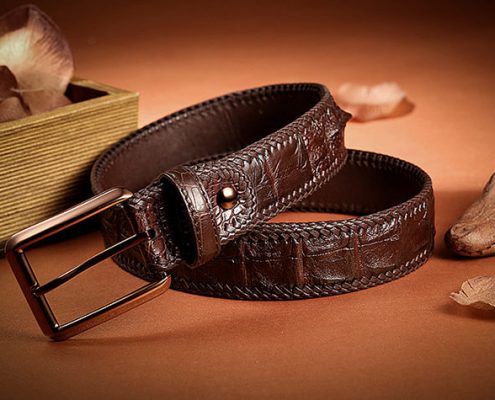 https://www.bgleatherbags.com/wp-content/uploads/2017/08/Brown-series-crocodile-belt.jpg
475
720
@bruce99gao88@
https://www.bgleatherbags.com/wp-content/uploads/2018/11/VANGOSEDUN-Leather-Bag-Logo.png
@bruce99gao88@
2017-08-04 13:59:48
2017-08-04 14:22:58
Crocodile Leather Belt Color Matching Knowledge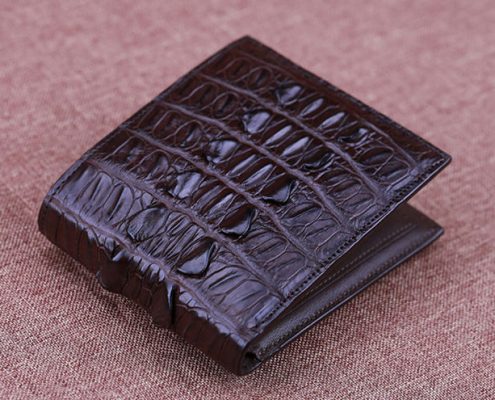 https://www.bgleatherbags.com/wp-content/uploads/2017/08/How-to-Clean-the-Crocodile-Leather-Wallet.jpg
495
700
@bruce99gao88@
https://www.bgleatherbags.com/wp-content/uploads/2018/11/VANGOSEDUN-Leather-Bag-Logo.png
@bruce99gao88@
2017-08-02 15:00:25
2017-08-02 15:00:25
How to Clean the Crocodile Leather Wallet