7 Leather Accessories Every Man Must Have in Their Wardrobe
  A gentleman's wardrobe is indeed a work of art and reflects someone's work ethic. The contents of the wardrobe separates the real men from the rest and for many men, coming up with the right wardrobe can be a huge challenge to fathom. It's really never easy and to some people, it may appear like it's time wasting. However, after you have had the right items together, building the right wardrobe is easy. Here are 7 leather accessories which every man will need.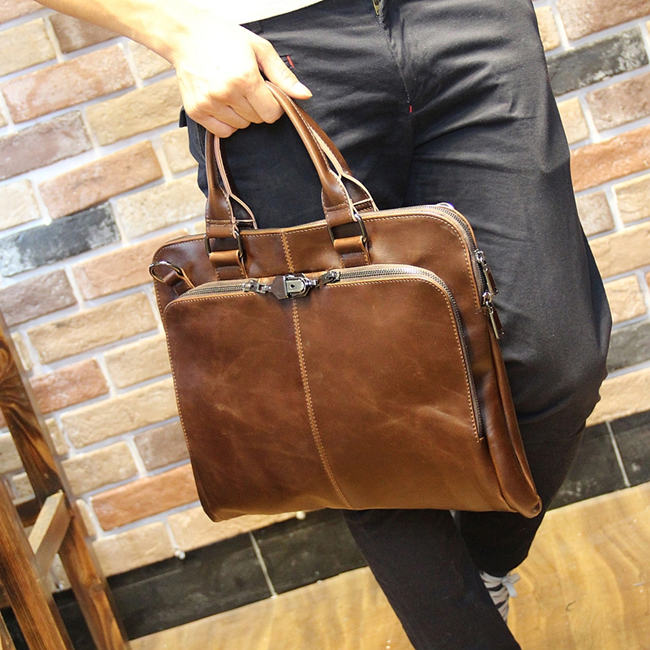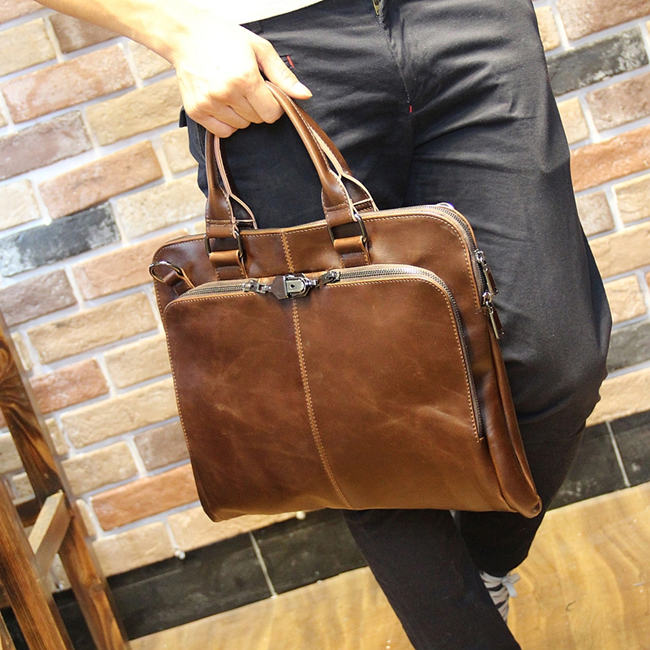 Leather Briefcase: Whether you are on a business trip busy cracking that zillion dollar deal, or dreaming of getting there, one thing that should hit the jackpot at all times is how you style yourself.
Leather briefcase is a must have for you to outshine others in such places and times. A leather briefcase is capable of perfectly balancing both fashion and substance at the same time.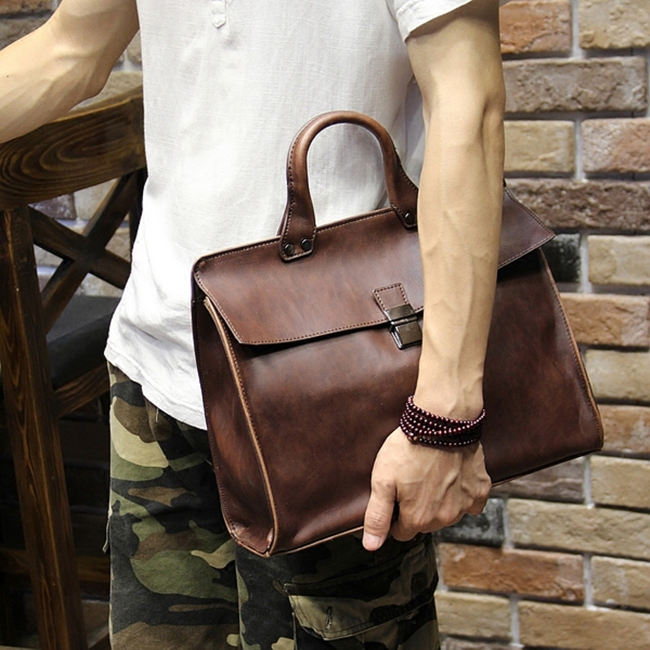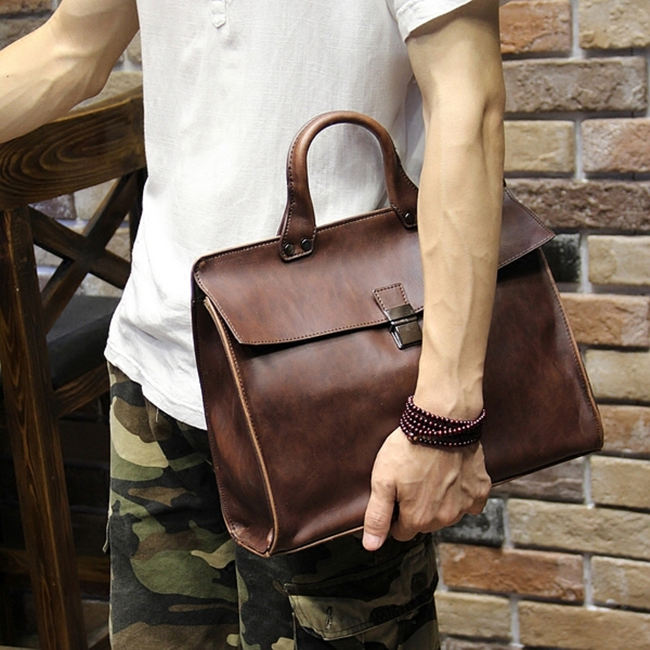 Leather Messenger Bag: This type of bag has been a staple in men's fashion since time immemorial. A wide range of fresh new styles of men's bags have been designed and launched into the fashion industry, but the leather messenger bag remains to be a tried-and-true classic.
The simplicity of men's leather bags screams elegance. In addition, they are head turners are highly functional and give you a professional look, all at the same time.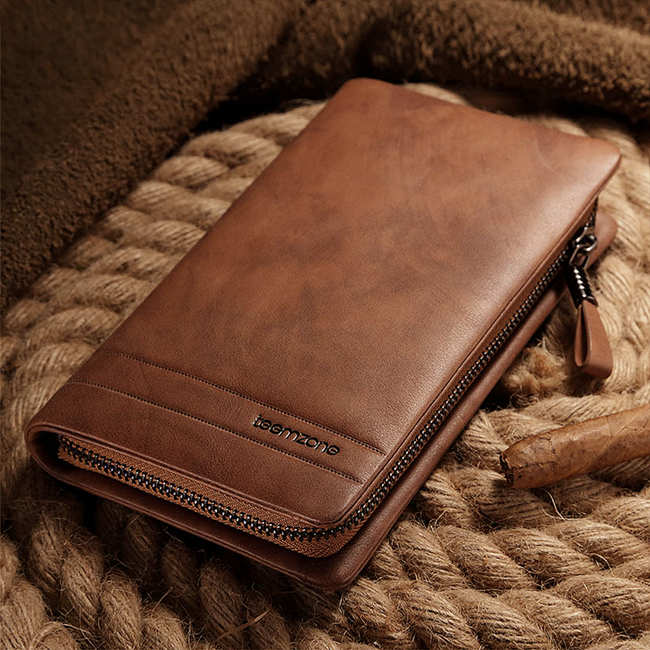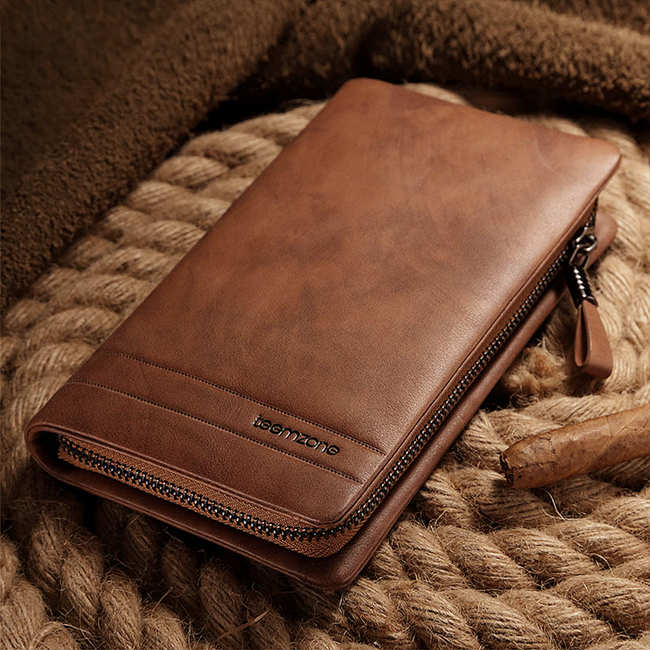 Leather Wallet: Many men go for years without obtaining a replacement of their leather wallets or cleaning it out. A leather wallet stores your identification documents and the money which you work so hard to get and you can easily find high quality leather wallets at affordable rates.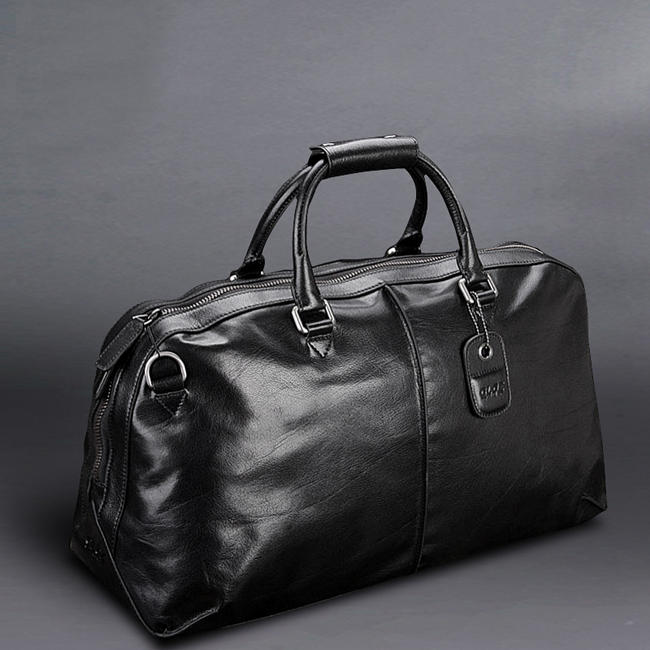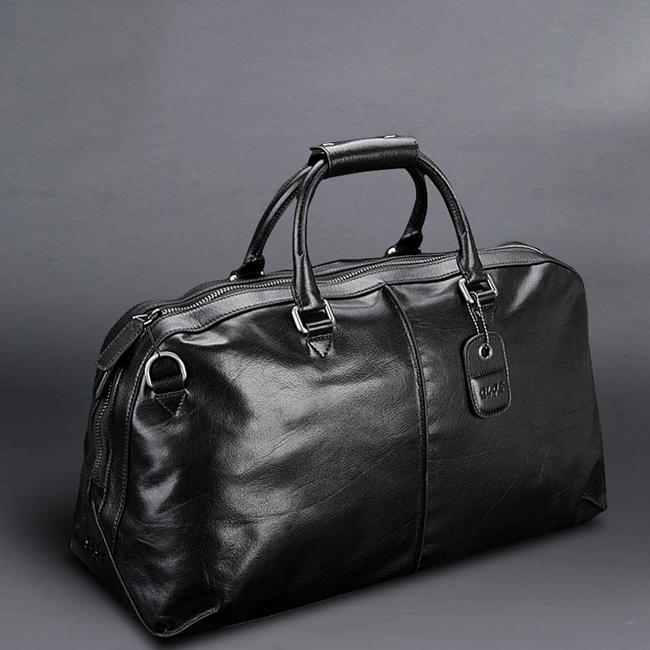 Leather Duffel Bag: Leather duffel bag is something that is not only stylish but incredibly useful, too. The use of leather duffle bag range from the gym, business travel, and office to the appalling adventure and mundane road trip – think of all your cash, food, accessories and items of daily needs hauled around in your classy leather duffel bag.
While a leather duffel bag with top closed by a clasp can be lugged over your shoulders, the one with added straps can be simply slipped on your side making the contents of the duffel easily accessible.
So, style yourself with an appropriate duffel bag and make head turns as you step out on the streets.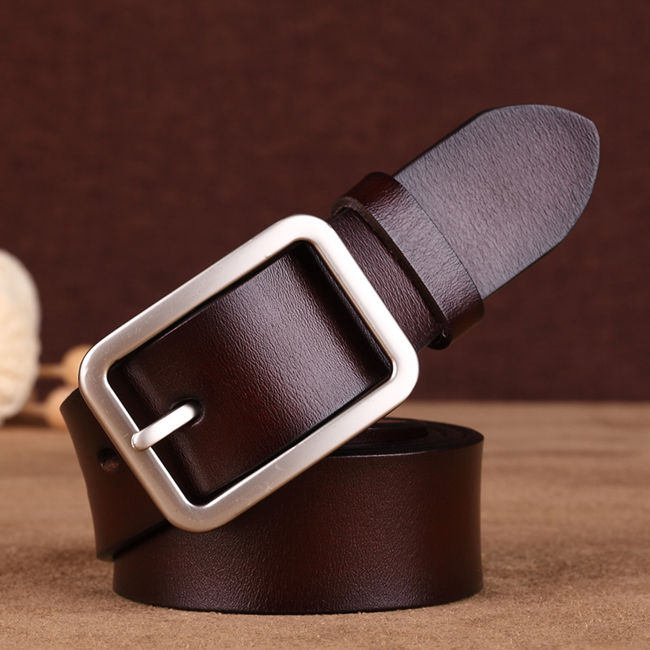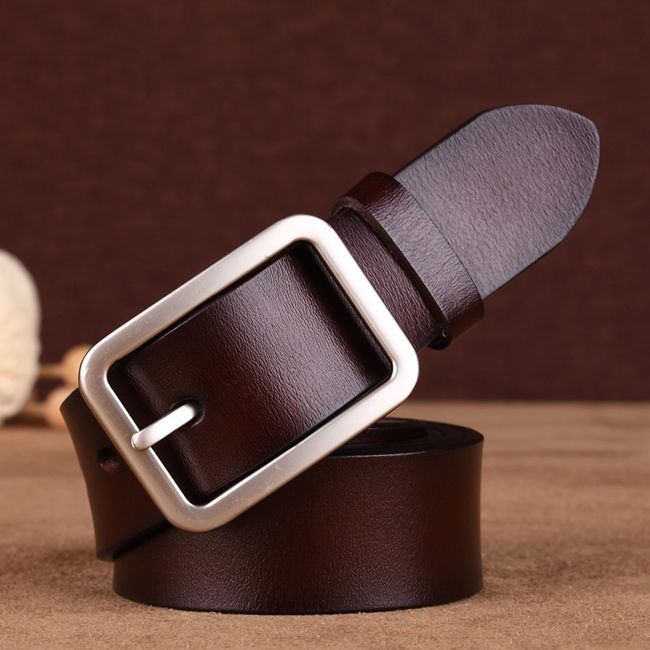 Leather Belt: A high quality leather belt, just like an extra ordinary pair of shoes can last you for a pretty long period of time. Black and chocolate brown are among the colors that can make huge difference for those who want to stand out in the crowd. These colors are fantastic because they can easily match well with all your suits.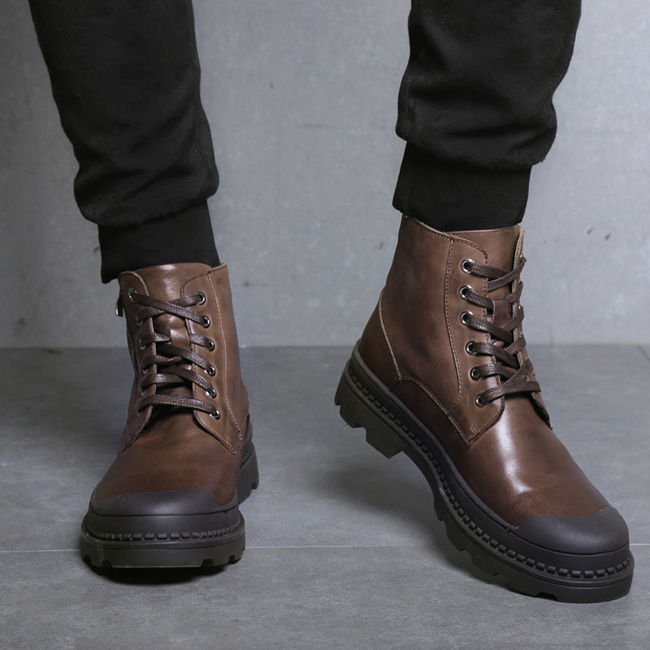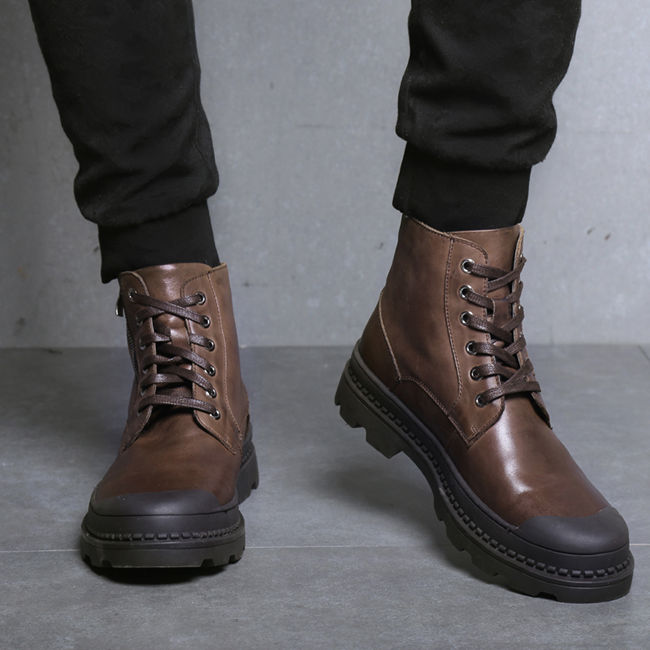 Leather Boots: Shoes are the favourite part of all outfits for almost everyone. Whether it is about attending weddings, retirement dinners, or funerals, you'll need to wear something formal like a pair of leather shoes. A black and a brown pair of shoes must be a part of every man's closet.
Some of the most elegant styles of leather boots include slim black Oxford and dark brown Oxford.
So, mostly essential in formal settings, leather shoes represent a man who has exceptional fashion style.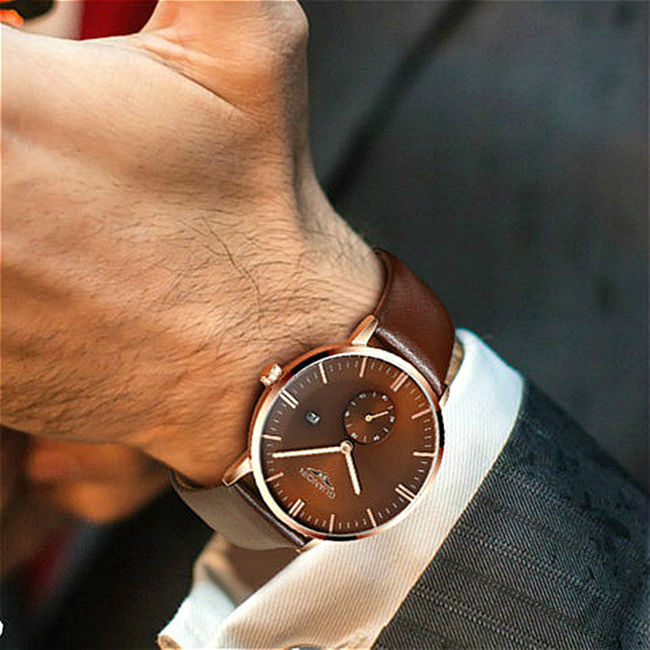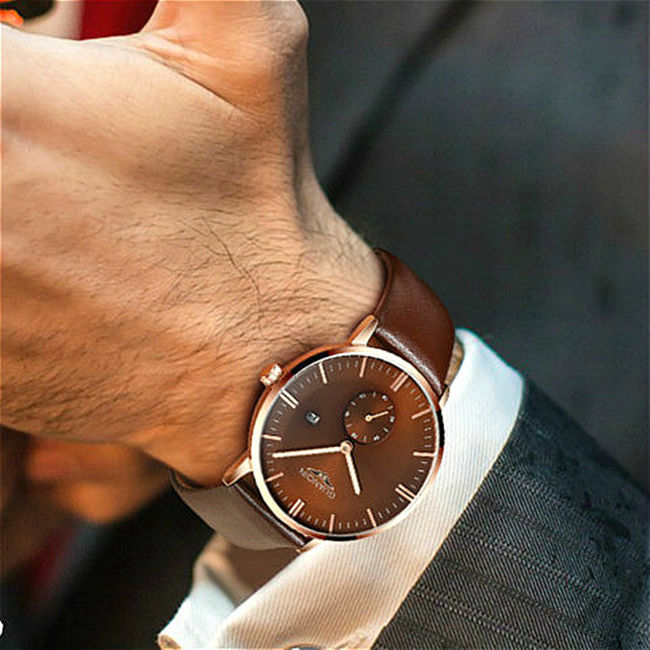 Leather Strap Watch: For many men, this is the only hand accessory which they can invest in and it really helps making it an exceptional timepiece. It's better having one pretty nice piece than several grungy timepieces. It looks really bad when you have a man in great outfit only to be sabotaged by a bad looking watch.
Hot searches: leather briefcases, Italian leather handbags, Italian leather bags, handmade leather handbags, leather bags online, leather bags in sharjah, leather satchels, leather backpacks, leather handbags, leather duffle bags,leather laptop bags, leather messenger bags, leather travel bags,leather apple watch bands,  leather bags in uae, leather clutches, leather purses, leather wallets, leather hats,leather bags in dubai, leather bags in abu dhabi, Italian leather handbags, Italian leather bags, leather watch bands, crocodile bags, leather totes, leather belts.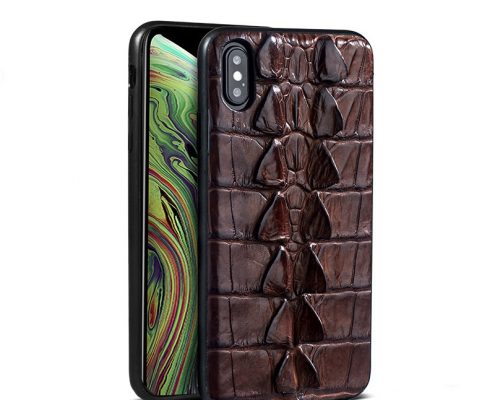 https://www.bgleatherbags.com/wp-content/uploads/2018/09/Crocodile-and-Alligator-Leather-iPhone-XS-Max-XS-Case-Tail-Skin-Brown.jpg
800
800
@bruce99gao88@
https://www.bgleatherbags.com/wp-content/uploads/2018/11/VANGOSEDUN-Leather-Bag-Logo.png
@bruce99gao88@
2018-10-26 04:18:02
2018-10-26 04:18:02
Best iPhone XS Max Leather Cases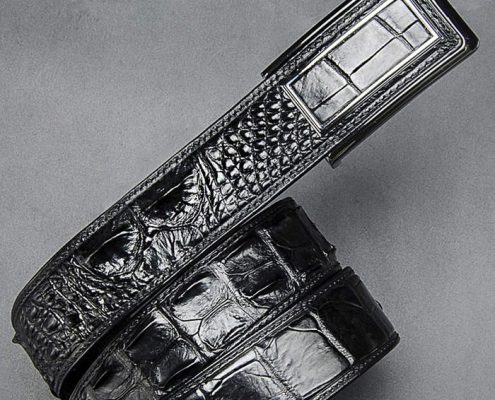 https://www.bgleatherbags.com/wp-content/uploads/2017/08/Crocodile-Belt-Art.No-0123.jpg
700
700
@bruce99gao88@
https://www.bgleatherbags.com/wp-content/uploads/2018/11/VANGOSEDUN-Leather-Bag-Logo.png
@bruce99gao88@
2017-08-29 14:41:58
2018-10-04 16:52:02
Crocodile Belt and Cowhide Belt which one is better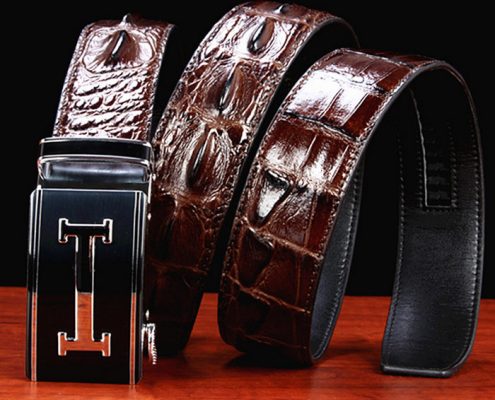 https://www.bgleatherbags.com/wp-content/uploads/2017/08/Crocodile-Leather-Belt-for-Blue-Pants.jpg
700
700
@bruce99gao88@
https://www.bgleatherbags.com/wp-content/uploads/2018/11/VANGOSEDUN-Leather-Bag-Logo.png
@bruce99gao88@
2017-08-22 03:26:04
2017-08-22 03:26:04
What Color of the Crocodile Belt Matches to the Blue Pants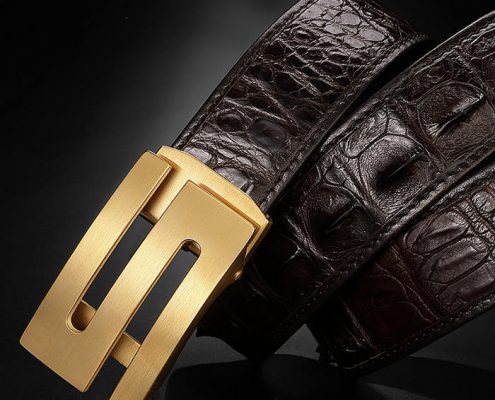 https://www.bgleatherbags.com/wp-content/uploads/2017/08/Crocodile-Belt-Art.No-0012.jpg
700
700
@bruce99gao88@
https://www.bgleatherbags.com/wp-content/uploads/2018/11/VANGOSEDUN-Leather-Bag-Logo.png
@bruce99gao88@
2017-08-16 03:29:47
2017-08-16 03:29:47
How to maintain the crocodile belt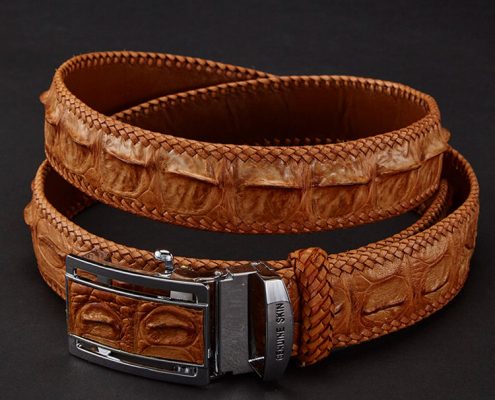 https://www.bgleatherbags.com/wp-content/uploads/2017/08/Crocodile-Belt-ART.NO-009.jpg
750
750
@bruce99gao88@
https://www.bgleatherbags.com/wp-content/uploads/2018/11/VANGOSEDUN-Leather-Bag-Logo.png
@bruce99gao88@
2017-08-13 05:33:24
2017-08-13 05:33:49
Why does the crocodile belt crack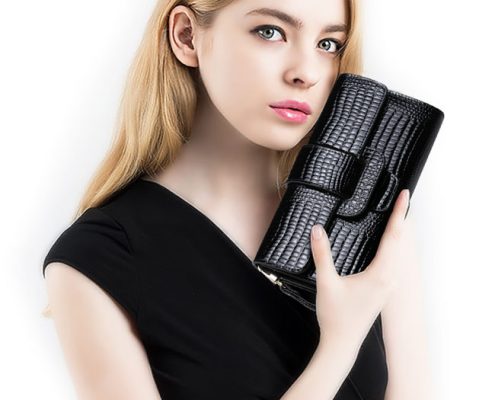 https://www.bgleatherbags.com/wp-content/uploads/2017/08/High-quality-PU-Bag.jpg
650
650
@bruce99gao88@
https://www.bgleatherbags.com/wp-content/uploads/2018/11/VANGOSEDUN-Leather-Bag-Logo.png
@bruce99gao88@
2017-08-04 14:21:52
2017-08-04 14:28:47
Concave Shape Handbag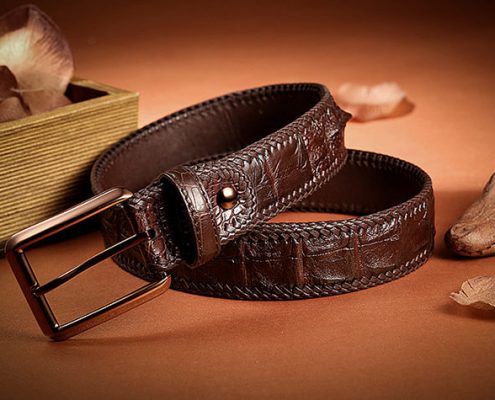 https://www.bgleatherbags.com/wp-content/uploads/2017/08/Brown-series-crocodile-belt.jpg
475
720
@bruce99gao88@
https://www.bgleatherbags.com/wp-content/uploads/2018/11/VANGOSEDUN-Leather-Bag-Logo.png
@bruce99gao88@
2017-08-04 13:59:48
2017-08-04 14:22:58
Crocodile Leather Belt Color Matching Knowledge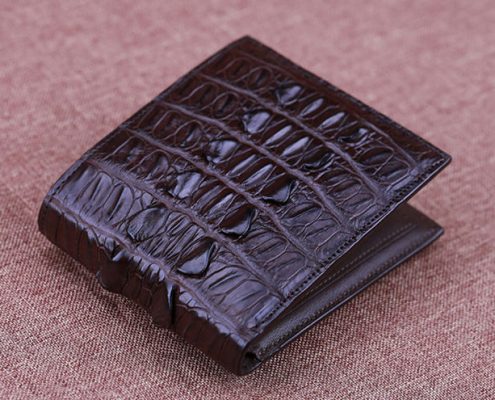 https://www.bgleatherbags.com/wp-content/uploads/2017/08/How-to-Clean-the-Crocodile-Leather-Wallet.jpg
495
700
@bruce99gao88@
https://www.bgleatherbags.com/wp-content/uploads/2018/11/VANGOSEDUN-Leather-Bag-Logo.png
@bruce99gao88@
2017-08-02 15:00:25
2017-08-02 15:00:25
How to Clean the Crocodile Leather Wallet