Top 3 Leather Handbags to Complete Your Minimal Look in 2017
Edited by Jack Gao, shall not be reproduced without permission.
   Minimal look is one of the hottest and classic trends that we can always rock for fashion. If you like having a minimal look but always end up creating it with wrong fashion pieces, we are here to finally give you some tips on how you can wear something minimal yet effortlessly stylish. You'll need to wear your minimal fashion outfits such as jeans, plain colored cardigans, tops and anything that you feel like good to wear. Of course, you cannot wear too many accessories if you're trying to rock a minimal look this 2017. We highly suggest that you should pick an accessory that will compliment your clothes. We're talking about leather bags and leather handbags.
   Here are the top three leather handbags that can complete your minimal fashion look while letting you carry your daily essentials.
GYG Leather Handbag – Black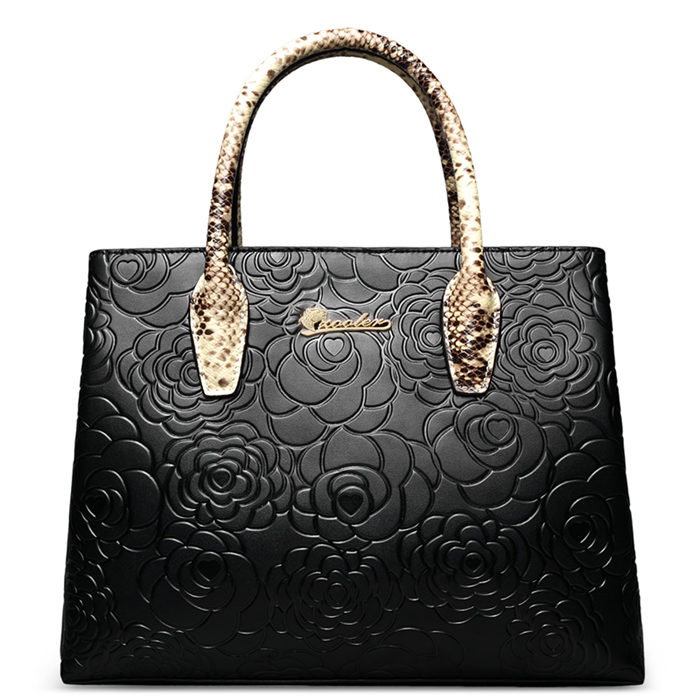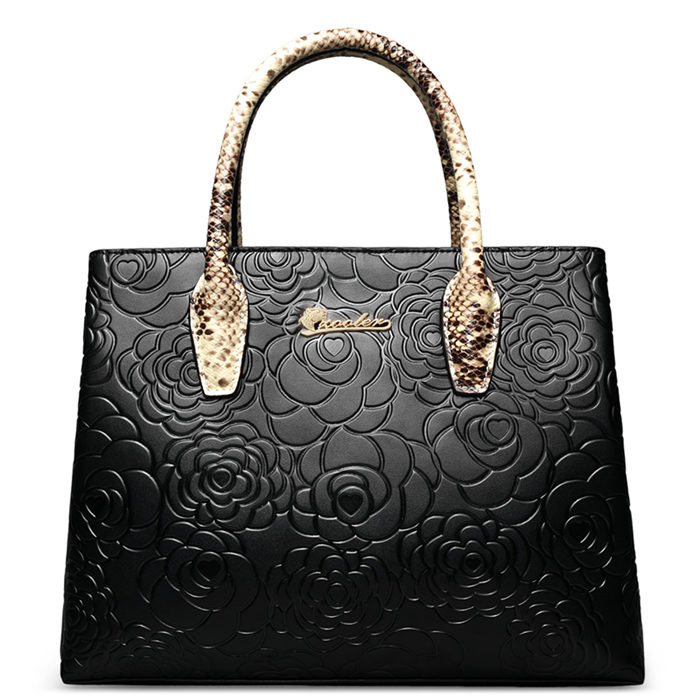 One of the best Instagram-worthy leather handbag that most social media influencers use to complete their minimal style looks like the GYG Leather Handbag. It is an elegant but not exaggerated leather handbag. If you prefer something simple but with luxurious designs, choose this leather handbag. Aside from the chic style that you can create when you pair it with your minimal fashion look, it can also hold your daily essentials for work or events.
BBY Leather Shoulder Handbag – Black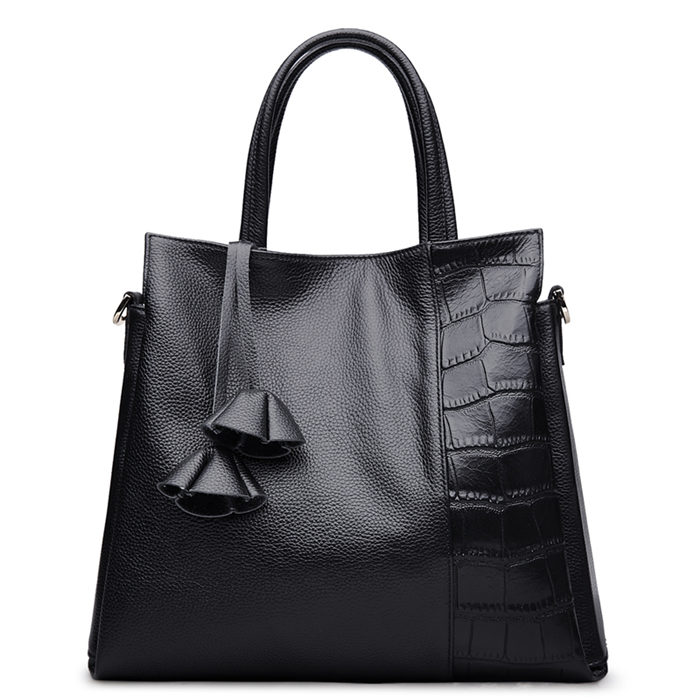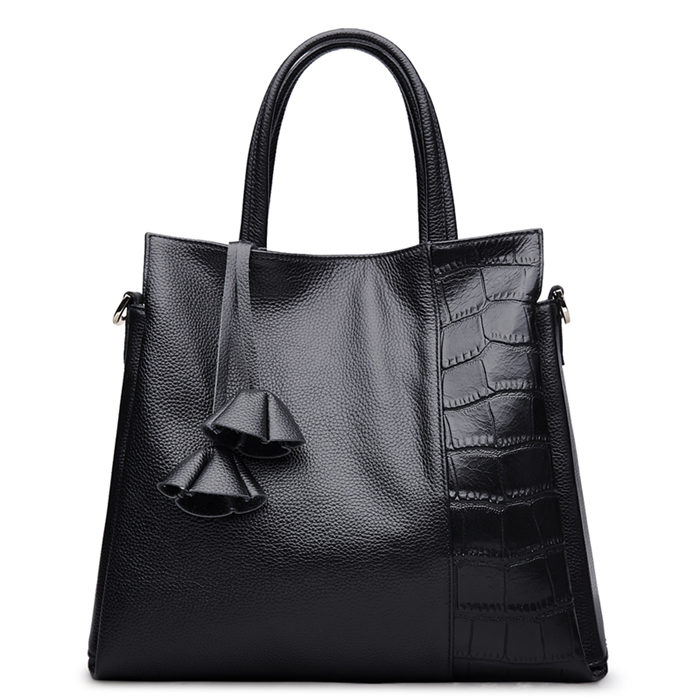 Looking for a sophisticated tote bag? The BBY Leather Shoulder Handbag is the perfect accessory for a fashionista like you! It is made of a real genuine and soft pebbled leather. You can keep and organize your things inside it because it has multiple compartments. Secure your daily essentials with its top zipper closure. The removable tassel and straps let you transition it from a handbag to a shoulder bag. Your style doesn't need to get compromised with this type of handbag. Pair this with your minimal office look or casual look after work.
GYG Leather Hobo Handbag – Black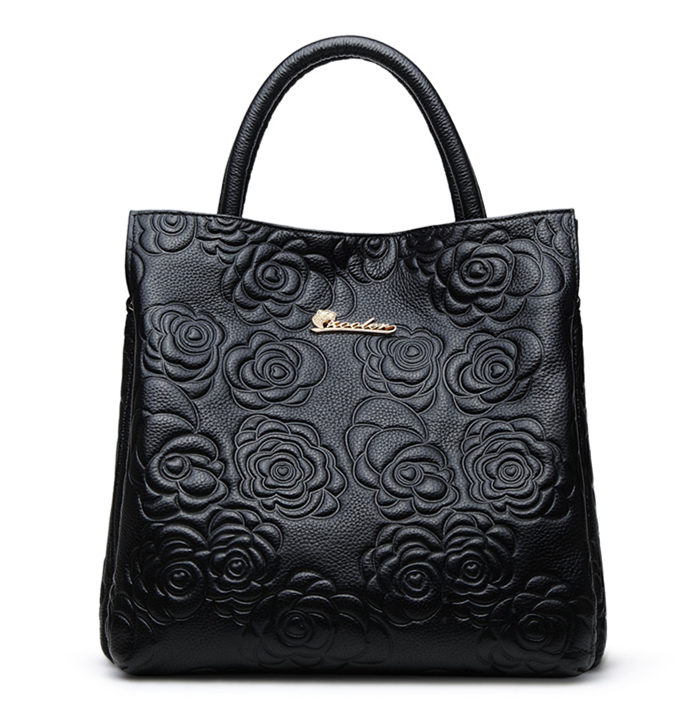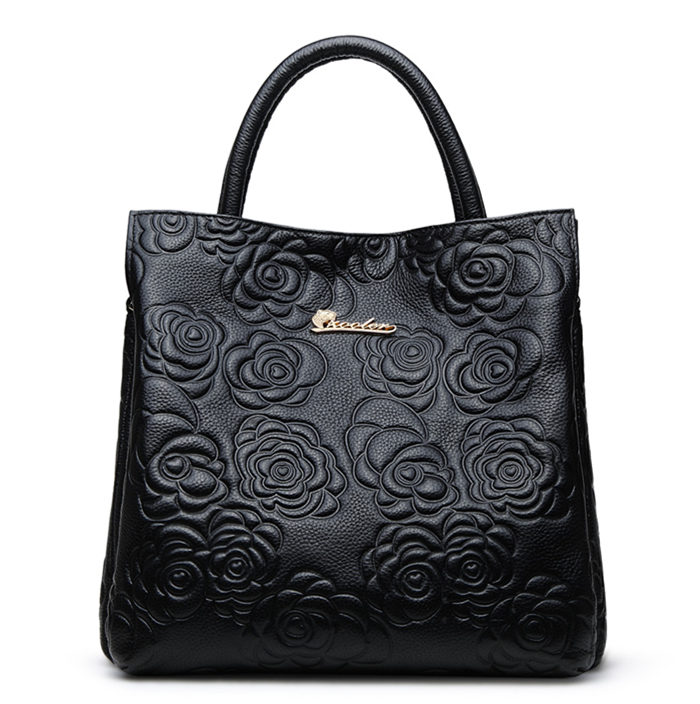 How can you rock a minimal fashion look if you're carrying a leather handbag that is perfectly made for bohemian fashion? Well, the answer is simple. This GYG Leather Handbag looks so chic but, you only need to lessen your accessories. Choose to wear something plain. The distinctive vintage appeal of this bag instantly adds class to your fashion style. Who wouldn't want to carry something nice and classic anyway? The fringe details look so cute and charming which can make any outfit look unique and stylish. Secure your things with it top zipper closure.
   Always remember that fashion doesn't need limitations. Let your creativity and imagination create the perfect look whether it is for everyday wear or work wear. Bags add an additional appeal into your outfit so when you're planning to purchase one, choose and think carefully. Aside from fashion style, durability and price should matter as well.
   You might also like: leather totes, leather belts, leather satchels, leather clutches, leather purses, leather briefcases, leather backpacks, leather handbags, leather duffle bags,leather laptop bags, leather messenger bags, leather travel bags, leather hats, leather watch bands, leather apple watch bands, leather wallets, leather bags in dubai, leather bags in uae, leather bags in sharjah, leather bags in abu dhabi, Italian leather handbags, Italian leather bags, crocodile bags.
Recent blogs: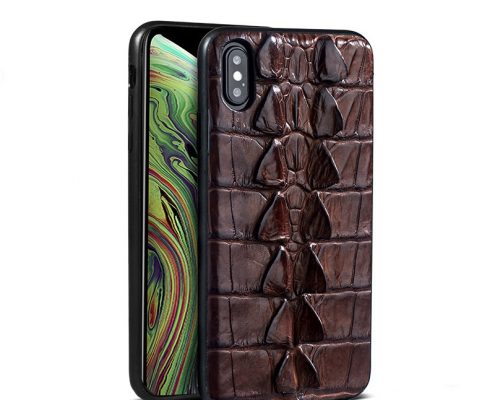 https://www.bgleatherbags.com/wp-content/uploads/2018/09/Crocodile-and-Alligator-Leather-iPhone-XS-Max-XS-Case-Tail-Skin-Brown.jpg
800
800
@bruce99gao88@
https://www.bgleatherbags.com/wp-content/uploads/2018/11/VANGOSEDUN-Leather-Bag-Logo.png
@bruce99gao88@
2018-10-26 04:18:02
2018-10-26 04:18:02
Best iPhone XS Max Leather Cases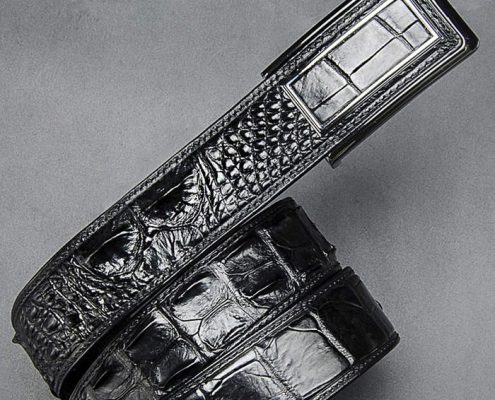 https://www.bgleatherbags.com/wp-content/uploads/2017/08/Crocodile-Belt-Art.No-0123.jpg
700
700
@bruce99gao88@
https://www.bgleatherbags.com/wp-content/uploads/2018/11/VANGOSEDUN-Leather-Bag-Logo.png
@bruce99gao88@
2017-08-29 14:41:58
2018-10-04 16:52:02
Crocodile Belt and Cowhide Belt which one is better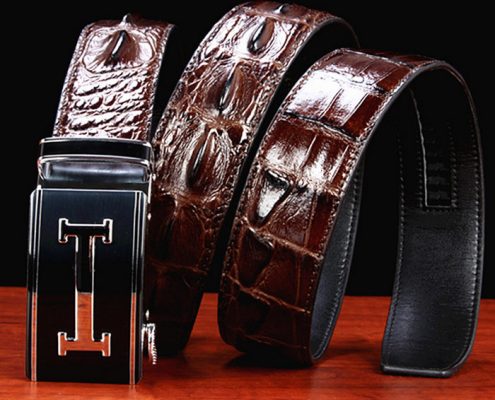 https://www.bgleatherbags.com/wp-content/uploads/2017/08/Crocodile-Leather-Belt-for-Blue-Pants.jpg
700
700
@bruce99gao88@
https://www.bgleatherbags.com/wp-content/uploads/2018/11/VANGOSEDUN-Leather-Bag-Logo.png
@bruce99gao88@
2017-08-22 03:26:04
2017-08-22 03:26:04
What Color of the Crocodile Belt Matches to the Blue Pants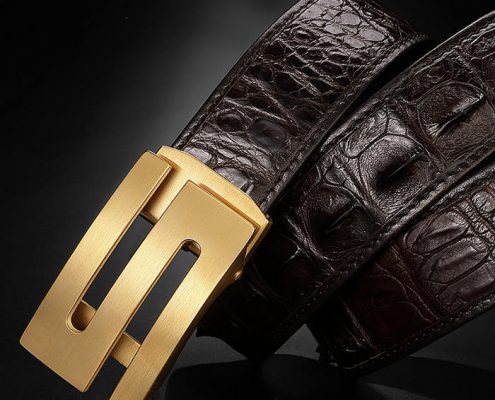 https://www.bgleatherbags.com/wp-content/uploads/2017/08/Crocodile-Belt-Art.No-0012.jpg
700
700
@bruce99gao88@
https://www.bgleatherbags.com/wp-content/uploads/2018/11/VANGOSEDUN-Leather-Bag-Logo.png
@bruce99gao88@
2017-08-16 03:29:47
2017-08-16 03:29:47
How to maintain the crocodile belt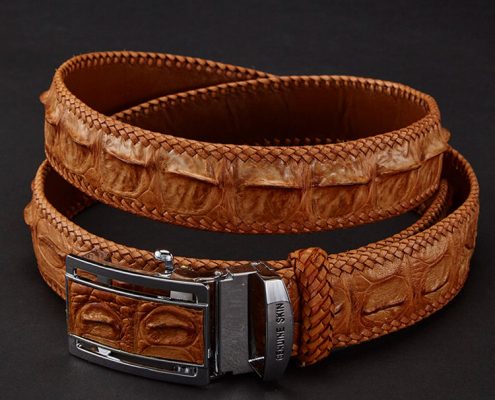 https://www.bgleatherbags.com/wp-content/uploads/2017/08/Crocodile-Belt-ART.NO-009.jpg
750
750
@bruce99gao88@
https://www.bgleatherbags.com/wp-content/uploads/2018/11/VANGOSEDUN-Leather-Bag-Logo.png
@bruce99gao88@
2017-08-13 05:33:24
2017-08-13 05:33:49
Why does the crocodile belt crack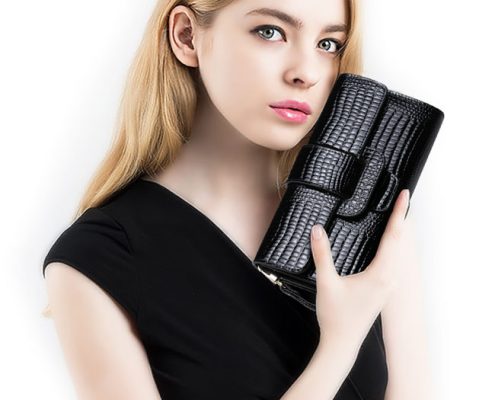 https://www.bgleatherbags.com/wp-content/uploads/2017/08/High-quality-PU-Bag.jpg
650
650
@bruce99gao88@
https://www.bgleatherbags.com/wp-content/uploads/2018/11/VANGOSEDUN-Leather-Bag-Logo.png
@bruce99gao88@
2017-08-04 14:21:52
2017-08-04 14:28:47
Concave Shape Handbag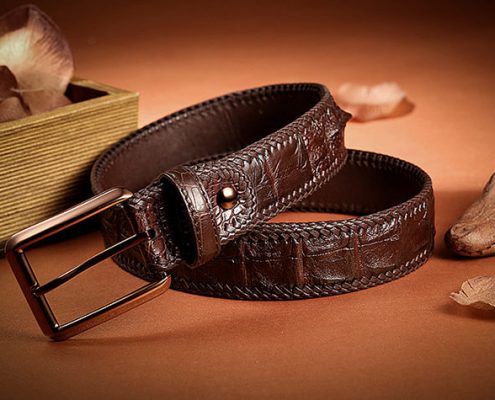 https://www.bgleatherbags.com/wp-content/uploads/2017/08/Brown-series-crocodile-belt.jpg
475
720
@bruce99gao88@
https://www.bgleatherbags.com/wp-content/uploads/2018/11/VANGOSEDUN-Leather-Bag-Logo.png
@bruce99gao88@
2017-08-04 13:59:48
2017-08-04 14:22:58
Crocodile Leather Belt Color Matching Knowledge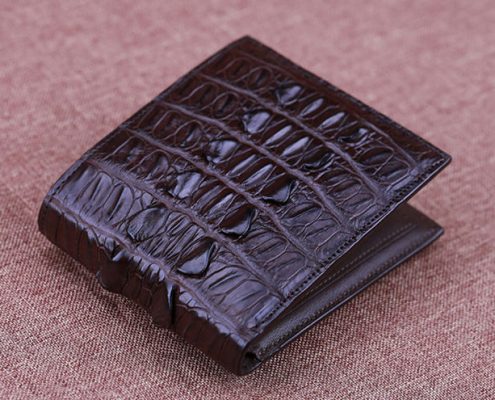 https://www.bgleatherbags.com/wp-content/uploads/2017/08/How-to-Clean-the-Crocodile-Leather-Wallet.jpg
495
700
@bruce99gao88@
https://www.bgleatherbags.com/wp-content/uploads/2018/11/VANGOSEDUN-Leather-Bag-Logo.png
@bruce99gao88@
2017-08-02 15:00:25
2017-08-02 15:00:25
How to Clean the Crocodile Leather Wallet