How to Choose the Right Bag for Everyday
  Bags are one of the most favorite accessories you like to have on when you go out. When it comes to bags, you want to follow the latest trends, and look stylish carrying around the most chic-looking bag of the season. However, you also have to admit that a bag that looks good on the catwalk won't really look as stylish hanging by your side. Many types of bags make a good everyday bag including totes, hobo bags, a satchel, Kelly bag, or field bag. When choosing a good everyday bag, a woman will have to determine what she needs to carry with her everyday. It is also necessary to choose what size, color, shape, and material the bag should have. Finding the perfect everyday bag is not always easy, but it is definitely worth the effort.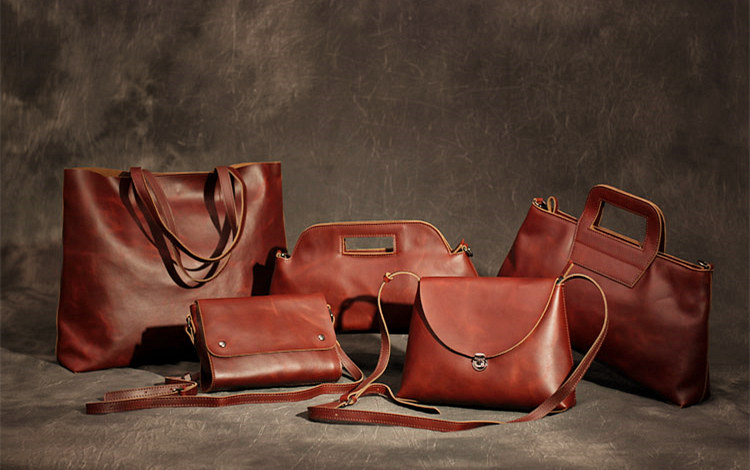 Types of Bags
Designers have created many different styles of bags, so every woman should be able to find one that suits her personal style. Some of these styles include totes, hobo bags, Kelly bags, satchels, and field bags. Some women prefer very particular purse styles and should consider these when buying an everyday bag. These are just a handful of the various bags that a woman could choose from, so she should explore her options.
Hobo Bag: A hobo bag is a shoulder bag with one strap and a slouchy style. It is usually shaped like a crescent, so it fits neatly against the wearer's side. These roomy bags have a slightly casual appearance.
Tote Bag: A tote bag is a practical option known for its durability and ability to hold many items. Tote bags usually have two handles and can be very versatile. Different kinds of totes are used for everything from holding work files to gym clothing to items from the supermarket. Tote bags are also great for the summer months, and especially trips to the beach.
Satchel: A satchel is a relatively larger bag designed to hold heavier items and shaped more like a bucket. This kind of bag often has a large single strap that goes across the body. There are also handbag satchels that have two small handles. This type of bag may or may not have a closure or flap that goes over the opening.
Barrel Bag: Like its name suggests, this is a long bag shaped something like a barrel. These are spacious bags that can fit a lot of items. The handles are usually long enough to carry over one's shoulder.
Kelly Bag: A Kelly bag was named after Grace Kelly who made this design famous. This is a large, structured bag with signature closures. It embodies the elegance that the beautiful actress was known for.
Field Bag: This is a shoulder bag with some type of closure. It is similar to a messenger bag and is very durable. This type of bag may be made of canvas or another strong fabric as it typically can holds a lot.
Choosing the Right Bag for Everyday
A woman has to love her everyday bag because she will be using it a lot. Choosing the right every day bag means considering the user's lifestyle, body shape, the bag's size, structure, color, and material. The bag also needs to be both stylish and functional. The challenge is balancing these needs to find the perfect bag.
Lifestyle
A woman needs to consider her lifestyle when shopping for an everyday bag. This is more important when shopping for a staple bag then when picking up a trendy bag that is only meant to be used for a year or so. If confused about identifying the right bag, a woman should look at the purses she already has. This way she can see what she likes or dislikes about different purses and see what style satisfies her needs.
Durability
No matter how chic and stylish a bag is, it is of no use if it won't last, especially if you are spending big bucks on it. Don't ever let durability be the price of fashion and make sure that the bag you pick comes from a trusted retailer that would gladly guarantee the durability of the bag.
Size of Bag
You have to consider carefully how large of a bag you need and whether it would really suit you. If you are small or petite, carrying around a large handbag can overshadow your personality. Here's another tip: the part where the bottom of your bag sits is accentuated; so if you have small hips, select a bag that brushes the top of your hips. If that's not the case, go for one that ends at your waist line. Also, be sure that your bag isn't too small for your needs.
Body Shape
Many women do not consider their body shape when choosing a bag, but it should be taken into account. Different body shapes look better with bags of varied shapes and sizes. As a general rule, a woman should choose a handbag opposite her shape. For instance, a fuller-figured woman should look for a bag that is rectangular or square. A leaner woman should go for a bag with a softer and rounder shape. Body proportions also need to be kept in mind. A tiny bag will make a larger woman look even bigger, and a huge bag will overwhelm a petite woman. The length of the straps can also change the impression of how tall a woman is.
Structure
The structure of the bag is also important as it has to do with both style and organization. Even if a woman likes a big slouchy bag, it should have at least a few pockets to keep things organized. No one likes searching around in a huge handbag for keys or lipstick, which can seem like a hopeless task at times.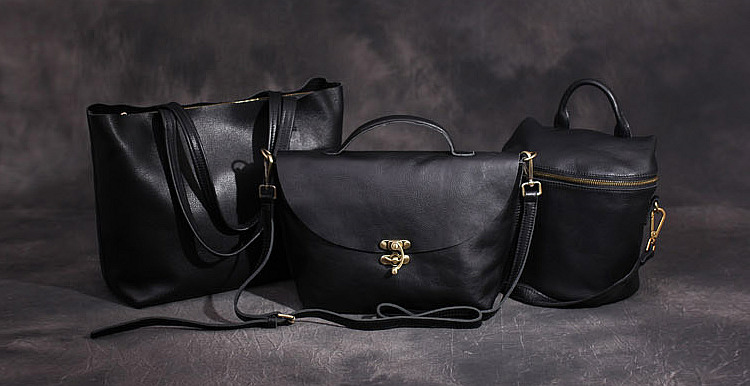 Choice of Material
There are a number of material choices when choosing an everyday bag including leather, synthetic, and plastic. An everyday bag should be durable, so it is not a good idea to choose one covered in sequins, which are better suited for an evening bag and could get damaged with daily wear and tear.
. Leather is one of the best choices for a bag. It is classy and can also be chic and trendy depending on the design. Good quality leather is usually very durable as well.
. Many bags use a variety of synthetic fabrics, such as nylon. Synthetic fabrics may be easy to clean. These bags also come in a wide range of colors and can be quite durable.
. Although plastic may not seem like the ideal material for an everyday bag, it does have several advantages. Plastic is both durable and easy to clean. There are also designer bags made of plastic, so this type of bag can look quite stylish.
. For someone with more of a casual style, cotton canvas is a good choice. This may stain easier than other materials though, so getting this type of bag in a light color may not be a good idea.
Match the Bag's Personality to the User's
A bag's personality should reflect the wearer's style just like other elements of her wardrobe. Regardless of whether the user's personality is trendy, classic, chic, or casual, there is an everyday bag to match. The color and style of bag both contribute to the bag's personality.
Style
The style of a bag depends on its design, color, and the material used. Someone who is into trends may like many accents, such as tassels, buckles, or fixtures. A more tailored bag goes with a classic look as evidenced by purses such as the Kelly bag.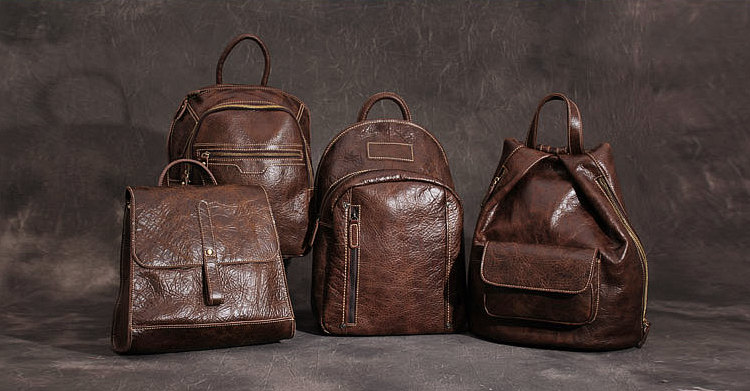 Color
Choosing the color of an everyday bag is not easy. It has to be a versatile color that can go with almost any outfit. Of course, the user has to like the color as well, since she will be using the bag all the time. Some safe bets are neutrals like black, gray, cream, and different shades of brown. There are some colors that can actually be very versatile, such as dark blue, forest green, burgundy, and red. Pink is also seen as a new neutral, but the shade needs to be considered carefully. The colors of the wearer's wardrobe also need to be considered when selecting the right color for a bag. This is to ensure that the bag can be worn with most of the woman's outfits.
Functionality
In addition to stylish, an everyday bag should be comfortable and very durable. Since this is the bag that will be used every day, it is important that it is comfortable. A woman should always try out a purse to make sure the strap is comfortable and to make sure the bag does not slide off her shoulder. If the bag will be carried on one's elbow or arm, a soft strap is a good idea. A woman should keep in mind that a handbag that cannot be slipped onto her shoulder may be annoying to carry all the time. If the bag will be carrying heavy items, solid stitching and strong straps are necessary. No woman wants the strap breaking suddenly and sending the contents strewn all over the street. Some other details also denote quality and a long lasting purse. Small metal studs on the bottom of the purse can protect the bag from getting scuffed up and dirty when it is set down. It is also a good idea to have a bag that closes, although the form of closure can differ. Since this bag will be used all the time, a woman does not want things spilling out because it is open.
Source: http://www.ebay.com/gds/Your-Guide-to-Buying-the-Perfect-Everyday-Bag-/10000000177630173/g.html
Hot searches: leather briefcases, leather backpacks, leather handbags, leather duffle bags,leather laptop bags, leather messenger bags, leather travel bags,leather apple watch bands,  leather bags in uae, Italian leather handbags, Italian leather bags, handmade leather handbags, leather bags online, leather bags in sharjah, leather bags in abu dhabi, Italian leather handbags, Italian leather bags, leather watch bands, crocodile bags, leather totes, leather belts, leather satchels, leather clutches, leather purses, leather wallets, leather hats,leather bags in dubai.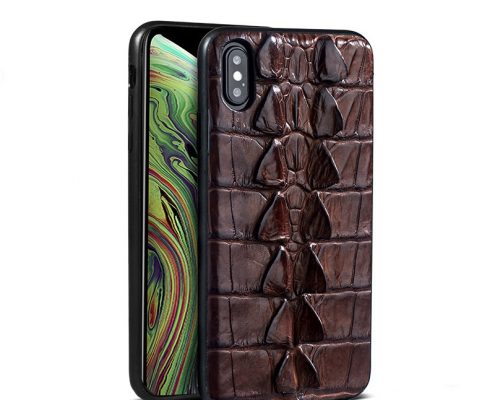 https://www.bgleatherbags.com/wp-content/uploads/2018/09/Crocodile-and-Alligator-Leather-iPhone-XS-Max-XS-Case-Tail-Skin-Brown.jpg
800
800
@bruce99gao88@
https://www.bgleatherbags.com/wp-content/uploads/2018/11/VANGOSEDUN-Leather-Bag-Logo.png
@bruce99gao88@
2018-10-26 04:18:02
2018-10-26 04:18:02
Best iPhone XS Max Leather Cases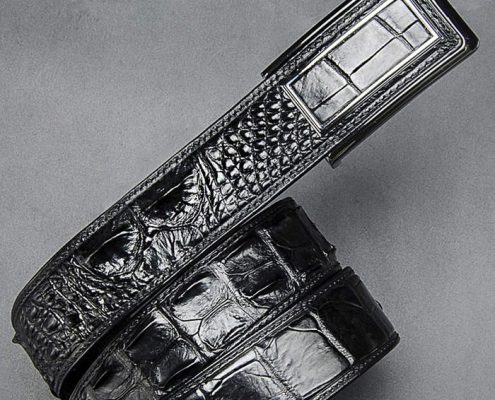 https://www.bgleatherbags.com/wp-content/uploads/2017/08/Crocodile-Belt-Art.No-0123.jpg
700
700
@bruce99gao88@
https://www.bgleatherbags.com/wp-content/uploads/2018/11/VANGOSEDUN-Leather-Bag-Logo.png
@bruce99gao88@
2017-08-29 14:41:58
2018-10-04 16:52:02
Crocodile Belt and Cowhide Belt which one is better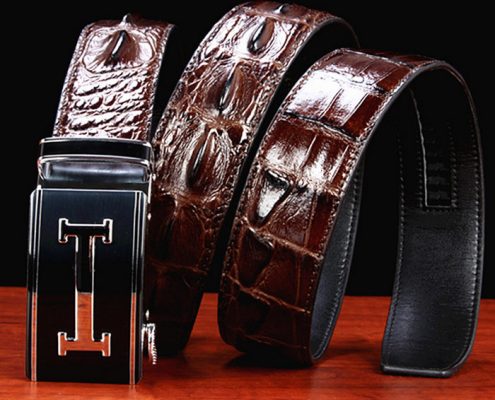 https://www.bgleatherbags.com/wp-content/uploads/2017/08/Crocodile-Leather-Belt-for-Blue-Pants.jpg
700
700
@bruce99gao88@
https://www.bgleatherbags.com/wp-content/uploads/2018/11/VANGOSEDUN-Leather-Bag-Logo.png
@bruce99gao88@
2017-08-22 03:26:04
2017-08-22 03:26:04
What Color of the Crocodile Belt Matches to the Blue Pants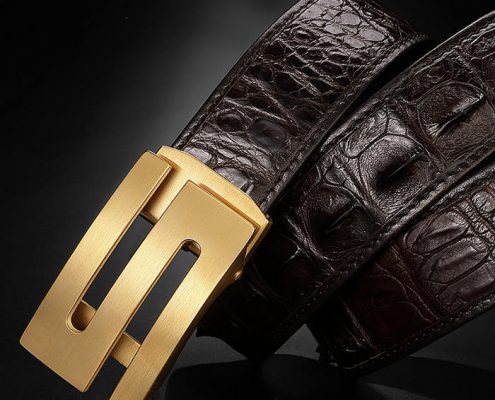 https://www.bgleatherbags.com/wp-content/uploads/2017/08/Crocodile-Belt-Art.No-0012.jpg
700
700
@bruce99gao88@
https://www.bgleatherbags.com/wp-content/uploads/2018/11/VANGOSEDUN-Leather-Bag-Logo.png
@bruce99gao88@
2017-08-16 03:29:47
2017-08-16 03:29:47
How to maintain the crocodile belt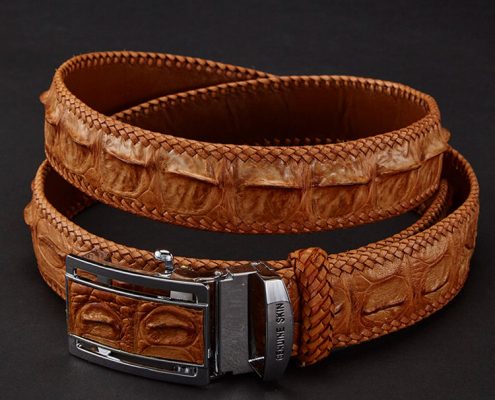 https://www.bgleatherbags.com/wp-content/uploads/2017/08/Crocodile-Belt-ART.NO-009.jpg
750
750
@bruce99gao88@
https://www.bgleatherbags.com/wp-content/uploads/2018/11/VANGOSEDUN-Leather-Bag-Logo.png
@bruce99gao88@
2017-08-13 05:33:24
2017-08-13 05:33:49
Why does the crocodile belt crack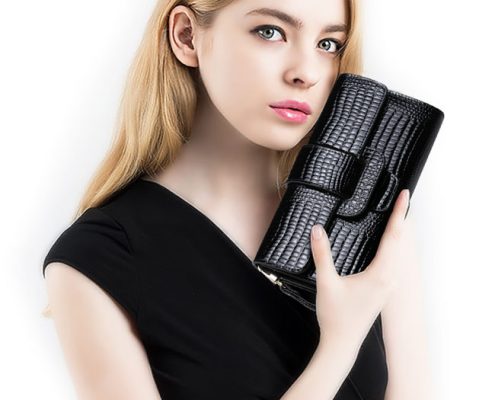 https://www.bgleatherbags.com/wp-content/uploads/2017/08/High-quality-PU-Bag.jpg
650
650
@bruce99gao88@
https://www.bgleatherbags.com/wp-content/uploads/2018/11/VANGOSEDUN-Leather-Bag-Logo.png
@bruce99gao88@
2017-08-04 14:21:52
2017-08-04 14:28:47
Concave Shape Handbag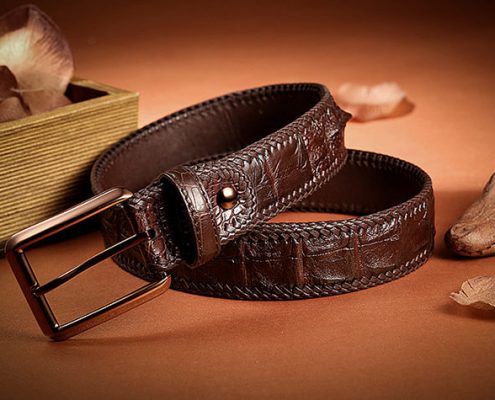 https://www.bgleatherbags.com/wp-content/uploads/2017/08/Brown-series-crocodile-belt.jpg
475
720
@bruce99gao88@
https://www.bgleatherbags.com/wp-content/uploads/2018/11/VANGOSEDUN-Leather-Bag-Logo.png
@bruce99gao88@
2017-08-04 13:59:48
2017-08-04 14:22:58
Crocodile Leather Belt Color Matching Knowledge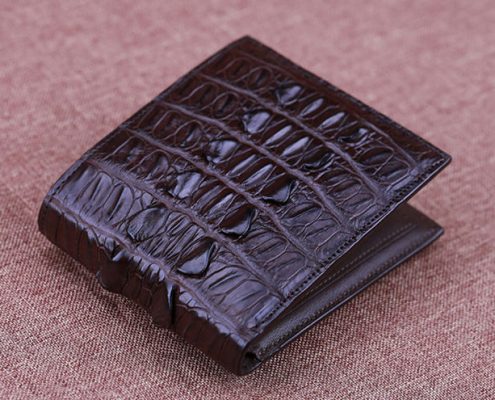 https://www.bgleatherbags.com/wp-content/uploads/2017/08/How-to-Clean-the-Crocodile-Leather-Wallet.jpg
495
700
@bruce99gao88@
https://www.bgleatherbags.com/wp-content/uploads/2018/11/VANGOSEDUN-Leather-Bag-Logo.png
@bruce99gao88@
2017-08-02 15:00:25
2017-08-02 15:00:25
How to Clean the Crocodile Leather Wallet