Apple Watch Band Buying Guide: What Type Is Right For You?
  Apple made it very easy to change the strap on your Apple Watch Series 1 and Apple Watch Series 2, but it made the official straps it sells very, very expensive. Beautiful though they are, there's no need to be limited to Apple's range of replacement bands, regardless of how much you have to spend. If you have bought an Apple watch, but maybe you want to personalize it or add a different aesthetic to it because you do not like the factory band. Never fear, there is a wide selection of awesome apple watch bands available for purchase.
Sport Apple Watch Band
These straps are intended for busy people who enjoy spending time at the gym and doing other exercises such as swimming. Made of sturdy plastic, they are durable, comfortable, and resistant to damage from sweat and water. They are available in a multitude of colors, including azure, red, white, yellow, and black. If you live an active life and want to show off your stylish watch band while doing so, these are the bands for you.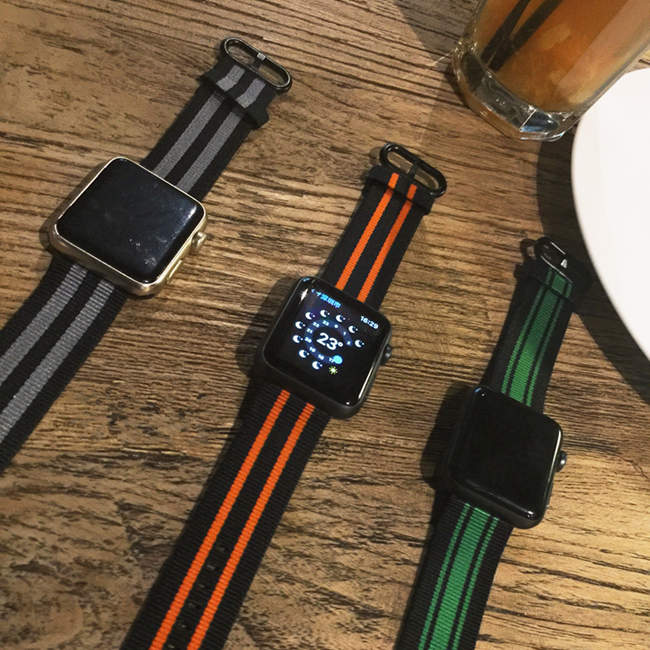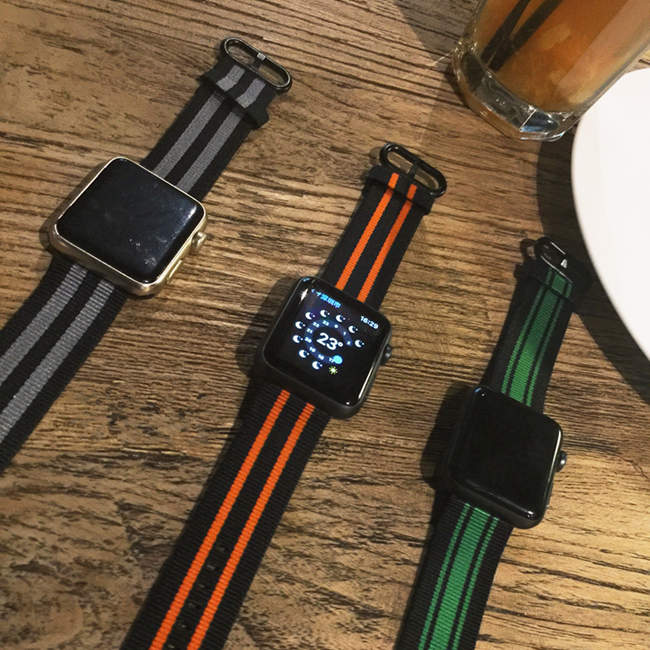 Nylon Woven Apple Watch Band
If you want a look that evokes handmade craftsmanship with bright colors, then nylon straps are the way to go. They are available in monochromatic schemes as well as multi-color options. They are breathable and comfortable and are sure to draw looks of appreciation from any who lay eyes on them.
Metal Apple Watch Band
If you are interested in a metallic sheen, then a metal watch band such as the Milanese loop is what you need. This band is shiny, wraps perfectly around your wrist, and uses magnets for adjustment. If you want to dazzle your friends and coworkers, this is the band you want.
Classic Buckle
For a more sophisticated look that looks at home both in the boardroom or while on a date, there is the classic buckle. This band is usually made of faux leather that is scratch resistant, so you don't have to worry about damaging it. This simple design comes in brown and black and is perfect for professional types.
Lwsengme Silicone Apple Watch Band
This band is truly a sight to behold and is the perfect choice for those who want a sturdy and sporty watch strap. Made from silicone and featuring a black overlay and a red undercarriage, this band is striking. The black shows you mean business while the red hints at a bit of feistiness. If you want to make a statement, this is the strap to choose.
Active Apple Watch Band
These water-resistant leather straps are an excellent combination of function and style. They are water resistant and hypo-allergenic, making them an excellent choice for people who like to spend time outdoors. Lightweight and comfortable, they are the right watch band for people looking for something simple and elegant.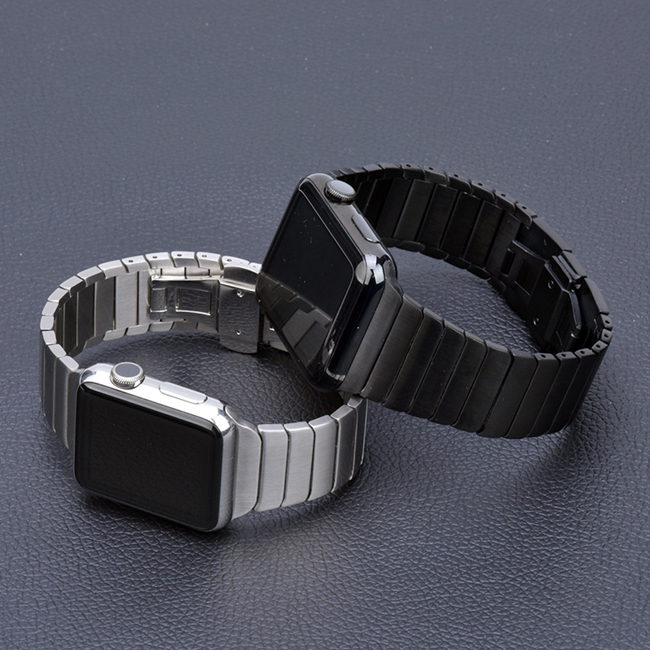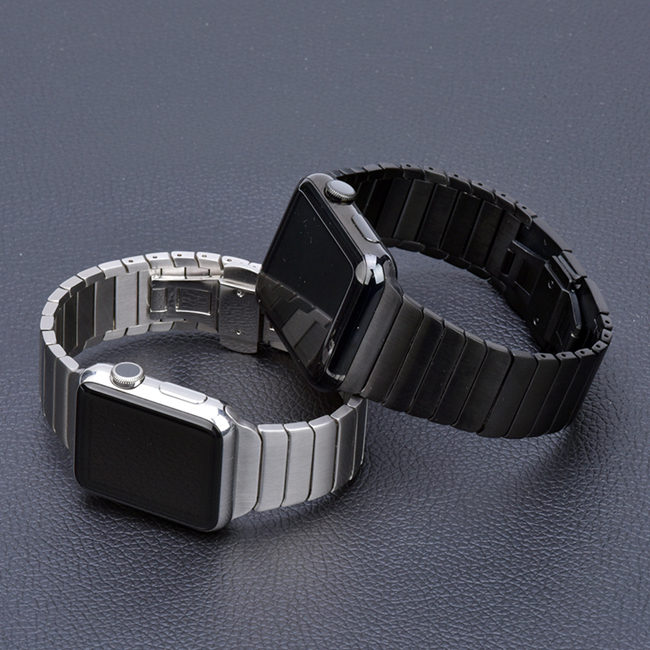 Stainless Steel Apple Watch Band
This band is another option for those seeking a metal watch band. Instead of links, this strap is a gunmetal grey mesh, which looks not only amazing but also does not catch your arm hair when you wear it; a fantastic choice for when you want to add some style to your ensemble.
Classic Army Green Strap
One of the most basic watch bands around, this nylon strap is perfect for people interested in showing their love for the military. You can feel like part of the armed forces every time you look at your watch. Available in muted green and appropriate for a variety of wrist sizes, this strap will not break the bank, but it will make you look cool.
Nomad Classic
Another entry into the standard leather strap buckle and clasp band this basic watch band is a good choice for those looking to add some sophistication to their look without drawing too much attention. Comfortable and easy to adjust, these are cool looking bands.
Silver Chain-link
Another metal option, this linked strap is beautiful in its simplicity. When people see this band on your wrist, they will recognize you as someone who enjoys the finer things in life. This band screams cool sophistication and is available for both men and women.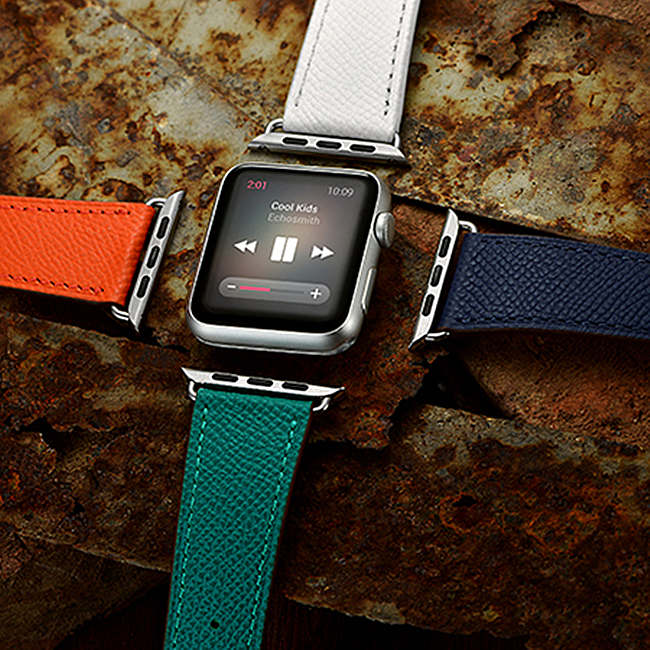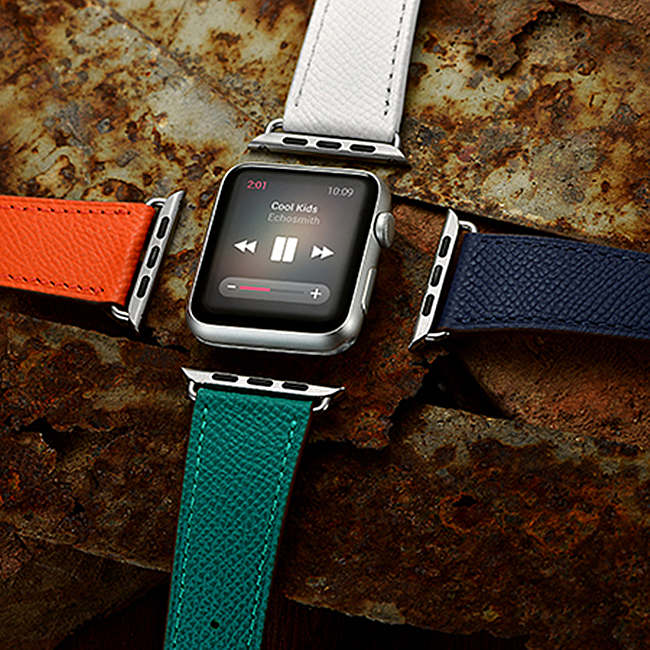 Like putting your phone inside a case, changing the strap on your watch is the quickest way to give it an entirely new look, and it's easy to build up a collection that goes with different outfits, or for when you're doing certain activities. If you want to change the apple watch strap, VANGOSEDUN's apple watch band is your best bet. Here is a list of VANGOSEDUN's apple watch band for you:  alligator apple watch bands,  apple watch straps, iwatch bands, leather apple watch bands.
Source: www.wearabletimes.com
You might also like:Italian leather bags, crocodile bags, leather totes, leather belts, leather briefcases, leather backpacks, leather handbags, leather duffle bags, leather laptop bags, leather messenger bags, leather travel bags, leather bags in uae, Italian leather handbags, Italian leather bags, handmade leather handbags, leather bags online, leather bags in sharjah, leather satchels, leather clutches, leather purses, leather wallets, leather hats,leather bags in dubai, leather bags in abu dhabi, Italian leather handbags.
Recent blogs: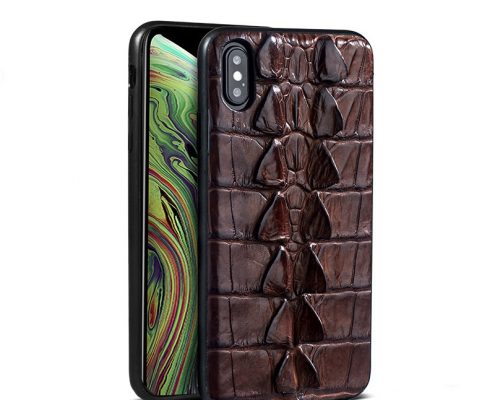 https://www.bgleatherbags.com/wp-content/uploads/2018/09/Crocodile-and-Alligator-Leather-iPhone-XS-Max-XS-Case-Tail-Skin-Brown.jpg
800
800
@bruce99gao88@
https://www.bgleatherbags.com/wp-content/uploads/2018/11/VANGOSEDUN-Leather-Bag-Logo.png
@bruce99gao88@
2018-10-26 04:18:02
2018-10-26 04:18:02
Best iPhone XS Max Leather Cases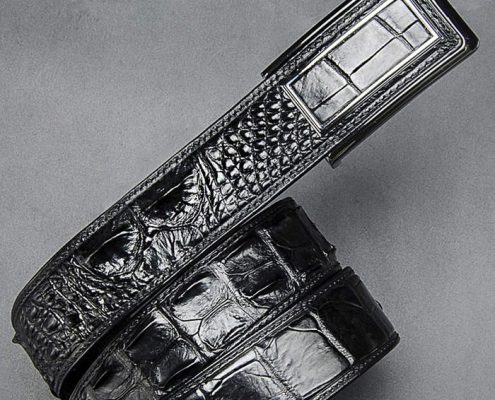 https://www.bgleatherbags.com/wp-content/uploads/2017/08/Crocodile-Belt-Art.No-0123.jpg
700
700
@bruce99gao88@
https://www.bgleatherbags.com/wp-content/uploads/2018/11/VANGOSEDUN-Leather-Bag-Logo.png
@bruce99gao88@
2017-08-29 14:41:58
2018-10-04 16:52:02
Crocodile Belt and Cowhide Belt which one is better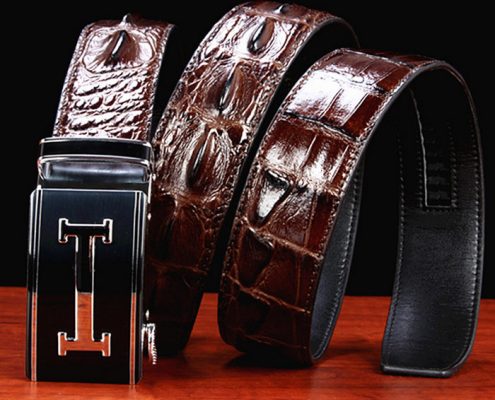 https://www.bgleatherbags.com/wp-content/uploads/2017/08/Crocodile-Leather-Belt-for-Blue-Pants.jpg
700
700
@bruce99gao88@
https://www.bgleatherbags.com/wp-content/uploads/2018/11/VANGOSEDUN-Leather-Bag-Logo.png
@bruce99gao88@
2017-08-22 03:26:04
2017-08-22 03:26:04
What Color of the Crocodile Belt Matches to the Blue Pants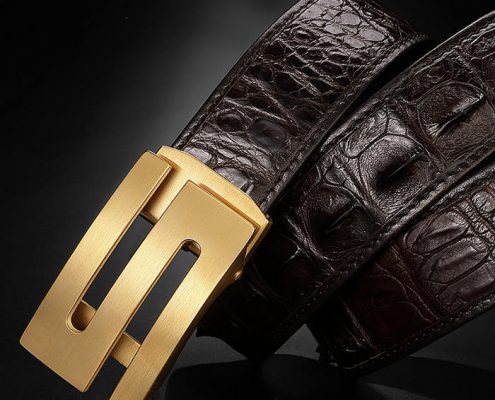 https://www.bgleatherbags.com/wp-content/uploads/2017/08/Crocodile-Belt-Art.No-0012.jpg
700
700
@bruce99gao88@
https://www.bgleatherbags.com/wp-content/uploads/2018/11/VANGOSEDUN-Leather-Bag-Logo.png
@bruce99gao88@
2017-08-16 03:29:47
2017-08-16 03:29:47
How to maintain the crocodile belt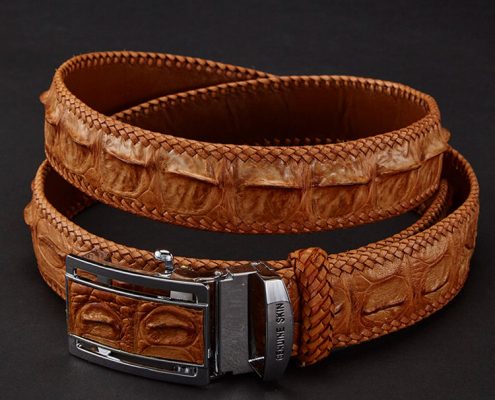 https://www.bgleatherbags.com/wp-content/uploads/2017/08/Crocodile-Belt-ART.NO-009.jpg
750
750
@bruce99gao88@
https://www.bgleatherbags.com/wp-content/uploads/2018/11/VANGOSEDUN-Leather-Bag-Logo.png
@bruce99gao88@
2017-08-13 05:33:24
2017-08-13 05:33:49
Why does the crocodile belt crack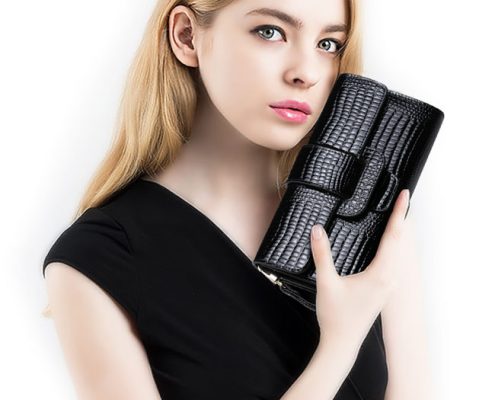 https://www.bgleatherbags.com/wp-content/uploads/2017/08/High-quality-PU-Bag.jpg
650
650
@bruce99gao88@
https://www.bgleatherbags.com/wp-content/uploads/2018/11/VANGOSEDUN-Leather-Bag-Logo.png
@bruce99gao88@
2017-08-04 14:21:52
2017-08-04 14:28:47
Concave Shape Handbag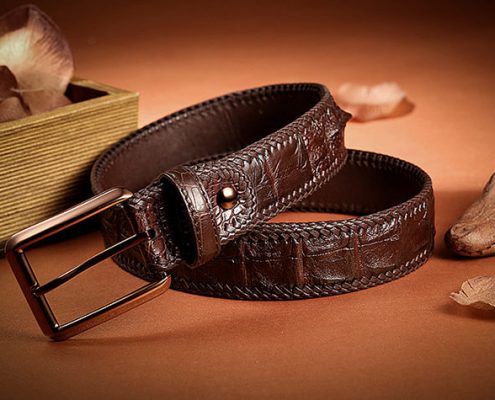 https://www.bgleatherbags.com/wp-content/uploads/2017/08/Brown-series-crocodile-belt.jpg
475
720
@bruce99gao88@
https://www.bgleatherbags.com/wp-content/uploads/2018/11/VANGOSEDUN-Leather-Bag-Logo.png
@bruce99gao88@
2017-08-04 13:59:48
2017-08-04 14:22:58
Crocodile Leather Belt Color Matching Knowledge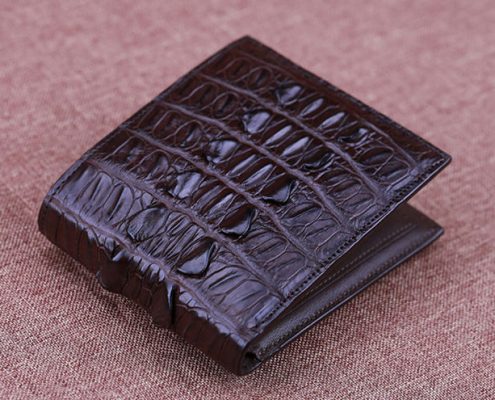 https://www.bgleatherbags.com/wp-content/uploads/2017/08/How-to-Clean-the-Crocodile-Leather-Wallet.jpg
495
700
@bruce99gao88@
https://www.bgleatherbags.com/wp-content/uploads/2018/11/VANGOSEDUN-Leather-Bag-Logo.png
@bruce99gao88@
2017-08-02 15:00:25
2017-08-02 15:00:25
How to Clean the Crocodile Leather Wallet