Apple Watch and Android Wear, which is the real contender
Edited by Jack Gao, shall not be reproduced without permission
  Wearable technology has quickly taken the technology world by storm. You can have your choice of fitness trackers and even smart jewelry. However, the most popular form of wearable tech are smartwatches. Like smartphones, there are two dominant platforms: Android Wear or Apple Watch. While most offer the same basic features, the real determinator is based on ideology.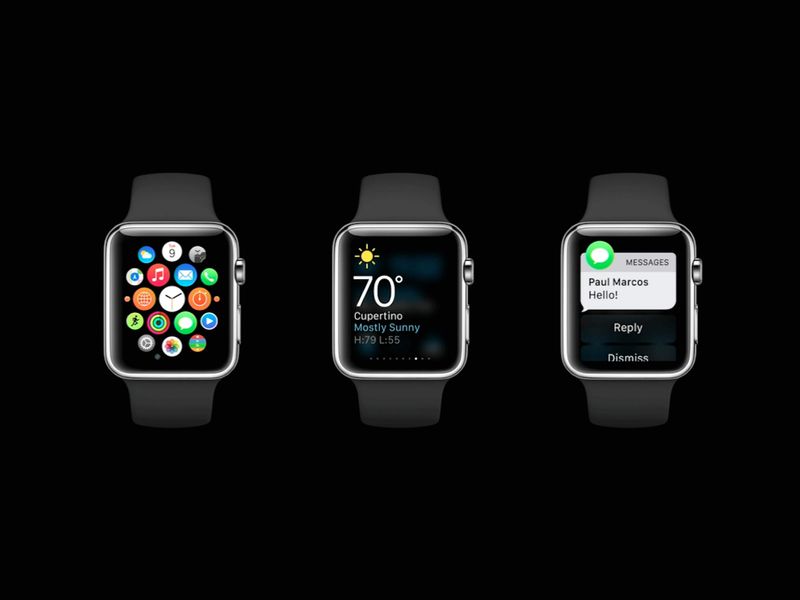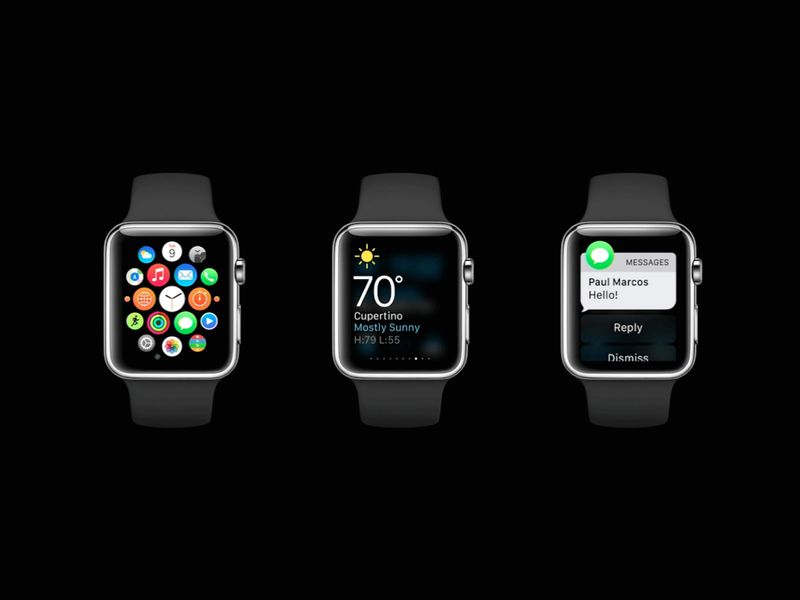 Like its smartphones, Google opened up its smartwatch OS to a host of hardware partners for a variety of designs and options while Apple controls both design and software for a more streamlined design experience. And of course, there's compatibility. Android Wear works with iOS and Android whereas Apple Watch only works with iOS.
So how do you choose which one to get?
Design
  Wearables aren't just about technology — they have to look good, too. Apple Watch sports a square face that displays app icons on the home screen, while Android Wear comes with both square and round faces that show the time and latest notification. The real difference, however, is how each wearable will cater to the occasion and your style.
  Those interested in Apple Watch have a wide range of styles from which to choose. There are three Apple Watch collections available:
. Apple Watch. This collection is made of polished stainless steel and scratch- resistant sapphire crystal. Band choices include leather, stainless-steel link and more.
. Apple Watch Sport. Built with aluminum, X glass and a super-durable fluoroelastomer band, Apple Watch Sport is designed for active lifestyles. This collection comes in white, blue, green, pink and black.
. Apple Watch Edition. This collection is all about elegance, featuring an 18-karat gold case and sapphire crystal display. Style choices include gold with a bright red or white leather band, rose gold with a rose gray leather band, and yellow gold with a midnight blue leather band.
Android Wear also comes in three styles:
. Moto 360. This latest model sports a round, classic clock face and a black or gray leather band.
. LG G Watch. Sporting a square face and digital clock, this model comes with a black or white gold band.
. Samsung Gear Live. This model offers a square, classic clock face and a black or wine-red band.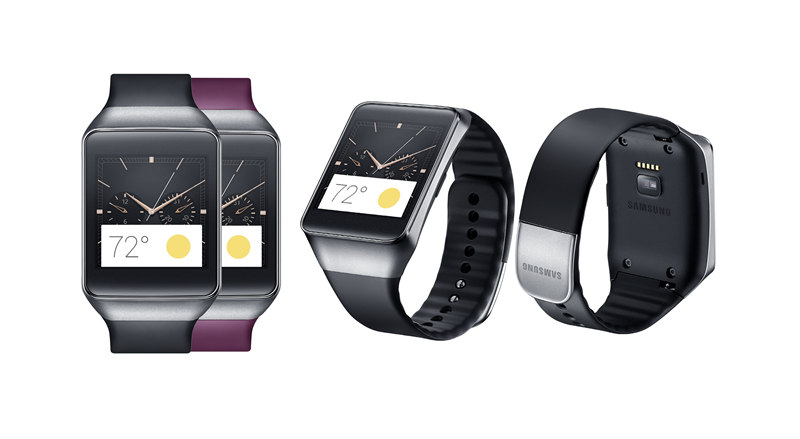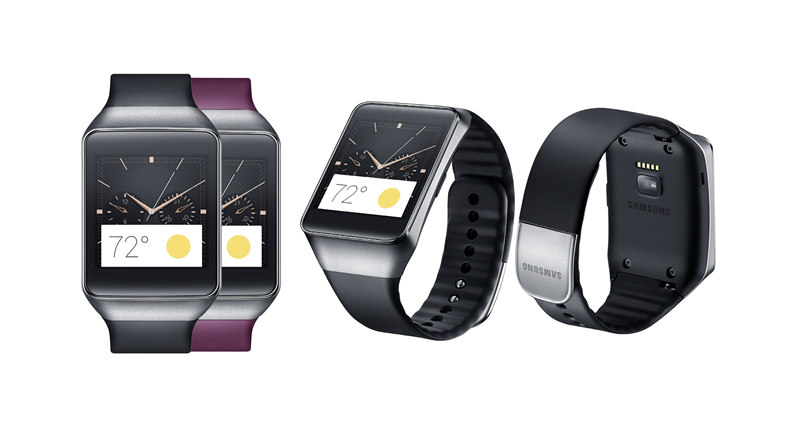 Screen
  As noted above, Android Wear comes in a variety of different shapes and sizes, which means you'll also end up with different screen sizes. Still, the premium smartwatches tend to have displays that are between 1.4 to 1.5 inches with an average resolution of around 310p making for a very sharp screen.
  Apple, on the other hand, only offers two resolutions: 272 x 340 pixels (38mm) and 312 x 390 (42mm). Regardless of what size you get, both screens offer excellent sharpness, vivid colors and great contrast.
Battery Life
  Battery life for the Apple Watch is around two days for the Series 2 so long as you don't make heavy use of the GPS. Even if it can last two days, it's still a good idea to charge it up every night.
  Android Wear watches have varying battery life with LG Watch Sport lasting around two days whereas the Moto 360 Sport only lasts around a day.
  Regardless of which option you choose, you won't be getting more than two days of battery life from Apple or Google.
Apps
  Apple pioneered the mobile app store with the iPhone so it's no surprise to see developers releasing their goods on the Apple Watch. There are over 10,00 apps for the Apple Watch that can do anything from tracking your flight to calling a cab. And with the latest OS update developers can create standalone watch apps.
  So what about Android Wear? Google might have hit the smartwatch market before Apple, but they still have around the same amount of apps as Apple. However, with each Android Wear update, more developers jump on board thanks to increased functionality and ease of use. For example, Android Wear supports notifications from any app out of the box and developers can choose to build on top of that functionality for more interactive elements.
  So which one comes out on top? If you want more options, then Apple is the way to go, but Android Wear is quickly catching up. If you need to have certain apps, then do your research before making a purchase.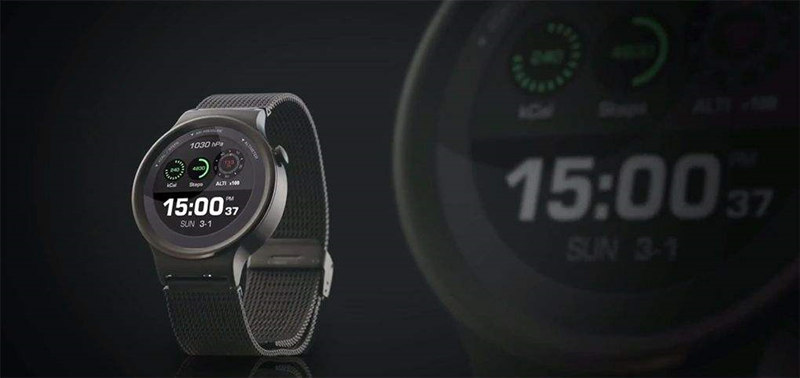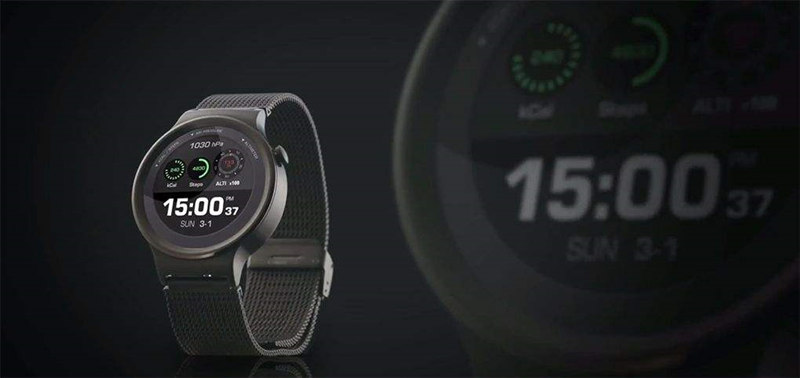 Verdict
  So which one do you choose? If you're already an Apple user, then the Apple Watch will offer you the best experience. While Android Wear can connect to your iPhone it doesn't offer quite the same experience. And of course if you have an Android phone, then your only option is an Android Wear watch. Choosing the right Android smartwatch will depend on your lifestyle and how you want to use it? If you're more fitness-oriented then something like the Polar M600 might be a good option. If you're looking for something that will match your suit then the Fossil Q Marshal might be your best bet. Ultimately you need to decide what's important to you when choosing a smartwatch and then make your decision.
Recommended Fashion Apple Watch Band: apple watch bands, iwatch bands, leather apple watch bands, crocodile apple watch bands.
Recent blogs: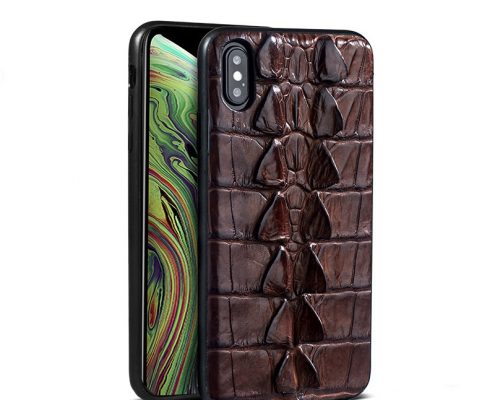 https://www.bgleatherbags.com/wp-content/uploads/2018/09/Crocodile-and-Alligator-Leather-iPhone-XS-Max-XS-Case-Tail-Skin-Brown.jpg
800
800
@bruce99gao88@
https://www.bgleatherbags.com/wp-content/uploads/2018/11/VANGOSEDUN-Leather-Bag-Logo.png
@bruce99gao88@
2018-10-26 04:18:02
2018-10-26 04:18:02
Best iPhone XS Max Leather Cases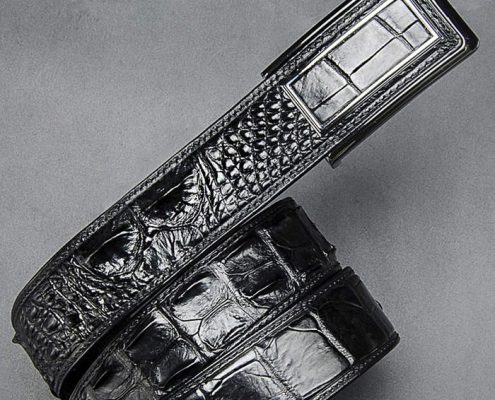 https://www.bgleatherbags.com/wp-content/uploads/2017/08/Crocodile-Belt-Art.No-0123.jpg
700
700
@bruce99gao88@
https://www.bgleatherbags.com/wp-content/uploads/2018/11/VANGOSEDUN-Leather-Bag-Logo.png
@bruce99gao88@
2017-08-29 14:41:58
2018-10-04 16:52:02
Crocodile Belt and Cowhide Belt which one is better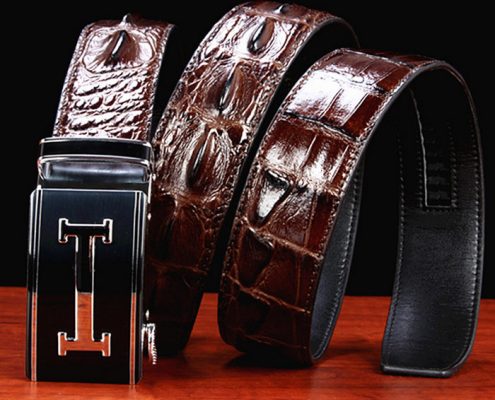 https://www.bgleatherbags.com/wp-content/uploads/2017/08/Crocodile-Leather-Belt-for-Blue-Pants.jpg
700
700
@bruce99gao88@
https://www.bgleatherbags.com/wp-content/uploads/2018/11/VANGOSEDUN-Leather-Bag-Logo.png
@bruce99gao88@
2017-08-22 03:26:04
2017-08-22 03:26:04
What Color of the Crocodile Belt Matches to the Blue Pants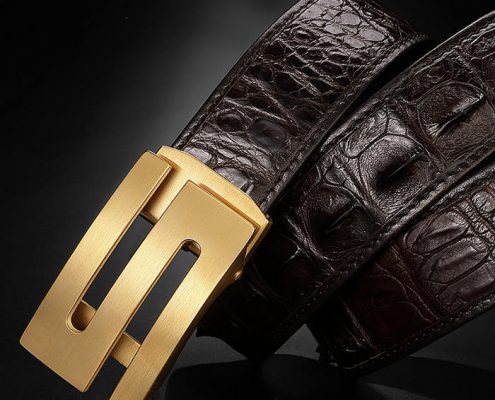 https://www.bgleatherbags.com/wp-content/uploads/2017/08/Crocodile-Belt-Art.No-0012.jpg
700
700
@bruce99gao88@
https://www.bgleatherbags.com/wp-content/uploads/2018/11/VANGOSEDUN-Leather-Bag-Logo.png
@bruce99gao88@
2017-08-16 03:29:47
2017-08-16 03:29:47
How to maintain the crocodile belt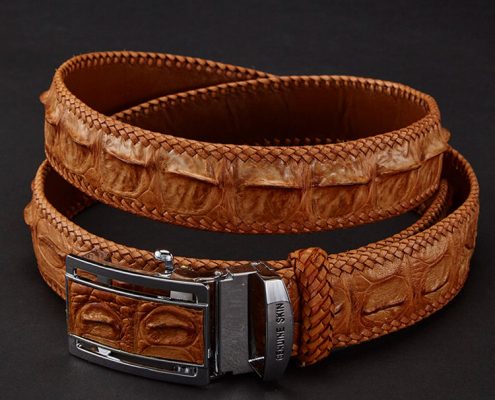 https://www.bgleatherbags.com/wp-content/uploads/2017/08/Crocodile-Belt-ART.NO-009.jpg
750
750
@bruce99gao88@
https://www.bgleatherbags.com/wp-content/uploads/2018/11/VANGOSEDUN-Leather-Bag-Logo.png
@bruce99gao88@
2017-08-13 05:33:24
2017-08-13 05:33:49
Why does the crocodile belt crack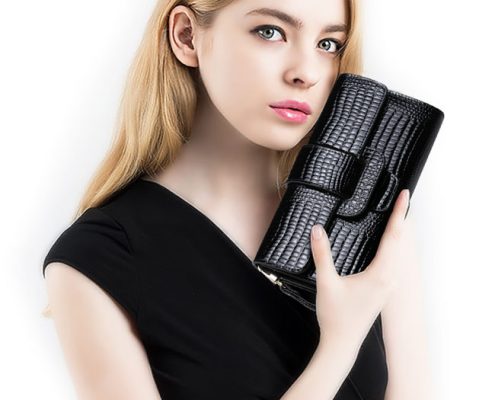 https://www.bgleatherbags.com/wp-content/uploads/2017/08/High-quality-PU-Bag.jpg
650
650
@bruce99gao88@
https://www.bgleatherbags.com/wp-content/uploads/2018/11/VANGOSEDUN-Leather-Bag-Logo.png
@bruce99gao88@
2017-08-04 14:21:52
2017-08-04 14:28:47
Concave Shape Handbag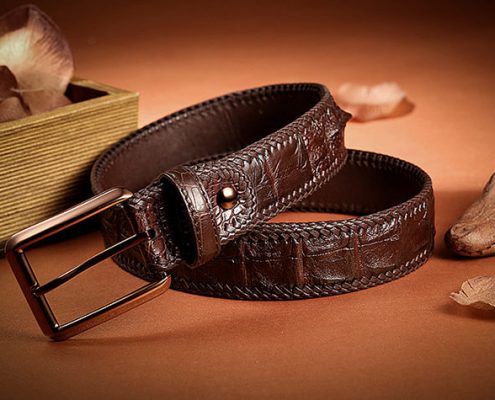 https://www.bgleatherbags.com/wp-content/uploads/2017/08/Brown-series-crocodile-belt.jpg
475
720
@bruce99gao88@
https://www.bgleatherbags.com/wp-content/uploads/2018/11/VANGOSEDUN-Leather-Bag-Logo.png
@bruce99gao88@
2017-08-04 13:59:48
2017-08-04 14:22:58
Crocodile Leather Belt Color Matching Knowledge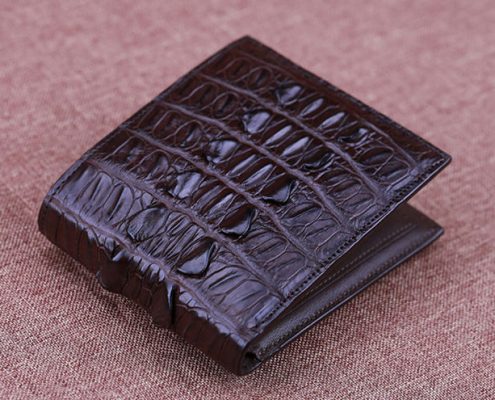 https://www.bgleatherbags.com/wp-content/uploads/2017/08/How-to-Clean-the-Crocodile-Leather-Wallet.jpg
495
700
@bruce99gao88@
https://www.bgleatherbags.com/wp-content/uploads/2018/11/VANGOSEDUN-Leather-Bag-Logo.png
@bruce99gao88@
2017-08-02 15:00:25
2017-08-02 15:00:25
How to Clean the Crocodile Leather Wallet