A Primer on Men's Bag Styles
   For many years, a briefcase was the go-to choice for the man who needed to carry important papers and possessions to and from work. Today, many men opt for bags in different styles that are just as utilitarian as the briefcase. They have a style for every taste, and every style has a perfect time and place to be utilized. When shopping for a men's bag, it's important to understand the different styles available on the market.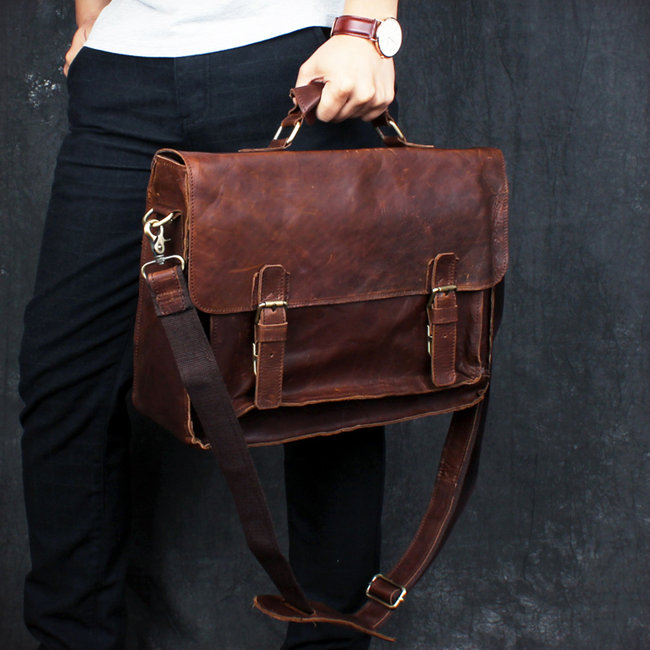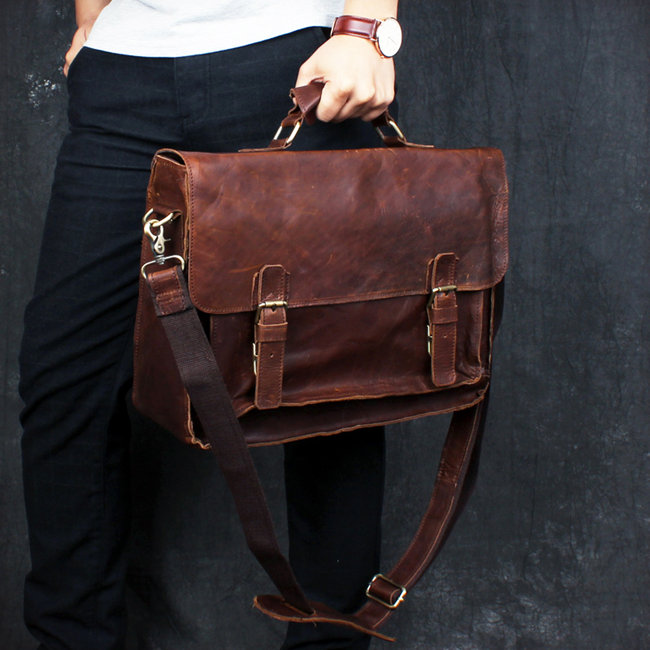 Tote Bags
Men who are shopping for a simple bag that can be used for carrying books, food items, and paperwork often choose tote bags. Most tote bags feature a simple canvas or cotton bag with two straps. Reusable grocery bags are generally classified as tote bags.
The majority of tote bags will not accommodate full over-the-shoulder use. Men should exercise caution when using tote bags as they may be difficult to carry for long distances. These types of bags are ideal for visiting the grocery store or going on a picnic.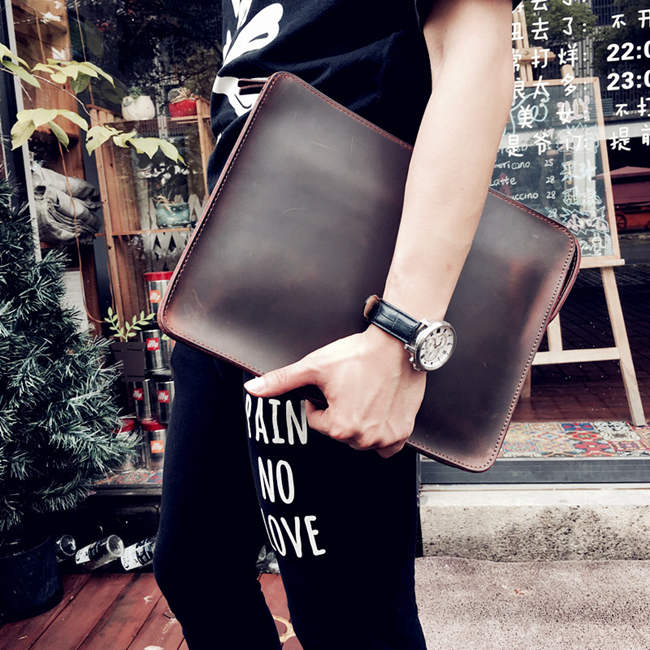 Messenger Bags
Men who are looking for a comfortable bag that can be used on a day-to-day basis often choose messenger bags, also known as over-the-shoulder bags. Messenger bags feature a central pouch that may be divided into two or more compartments. Most messenger bags also feature additional pockets for the storage of pens, calculators, and other small items.
Men who plan to walk long distances with a messenger bag should be sure to look for a bag with a padded strap. A messenger bag can be worn on the shoulder or with the strap crossing the body. Many travelers carry such bags because they can be worn close to the body and aren't susceptible to the same theft issues as backpacks.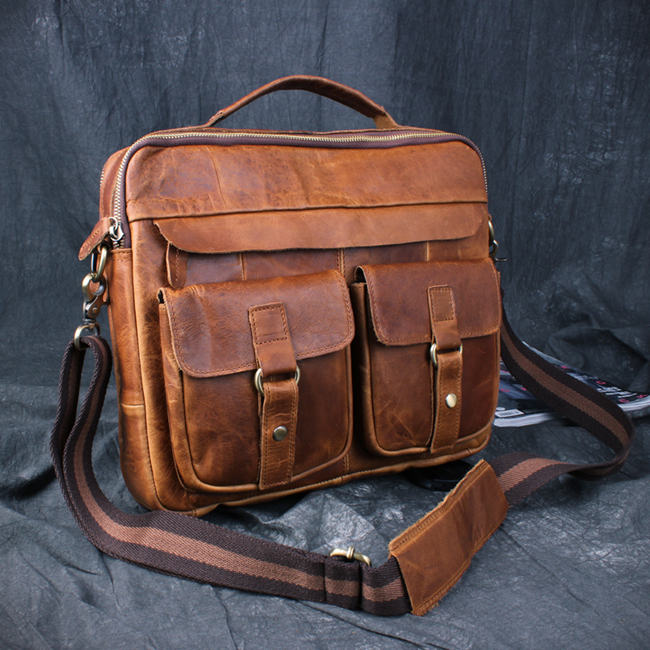 Book Bags
Most book bags combine the characteristics of messenger bags and tote bags. Book bags tend to have simple compartments free of dividers and pockets. They often feature full over-the-shoulder or cross-body straps for added comfort.
Men who are attending seminars and college courses often use book bags. They cause less sweating than traditional backpacks. Many men also believe that book bags look more professional than backpacks. Such bags are an excellent choice for men who need to go directly from school to work.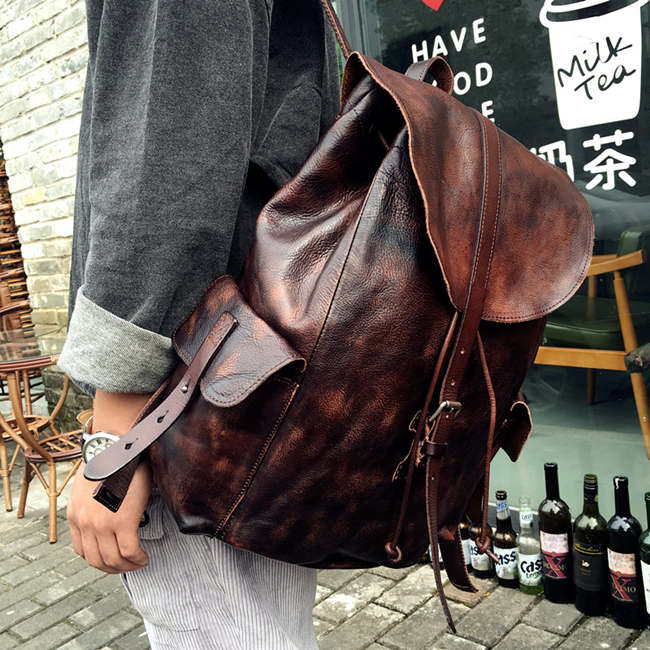 Backpacks
Whether at school or in the outdoors, backpacks are a favorite choice of many men. True to their name, backpacks are designed to be held on the back by two over-the-shoulder straps. Backpacks generally feature a large central compartment and front or side compartments for smaller items.
Backpacks are a great choice for men who want to venture into the great outdoors. They are also a classic choice for men of all ages who are headed to school. Men who want to find heavy-duty or trekking backpacks should be sure to look for a pack that includes a third strap that fits around the waist.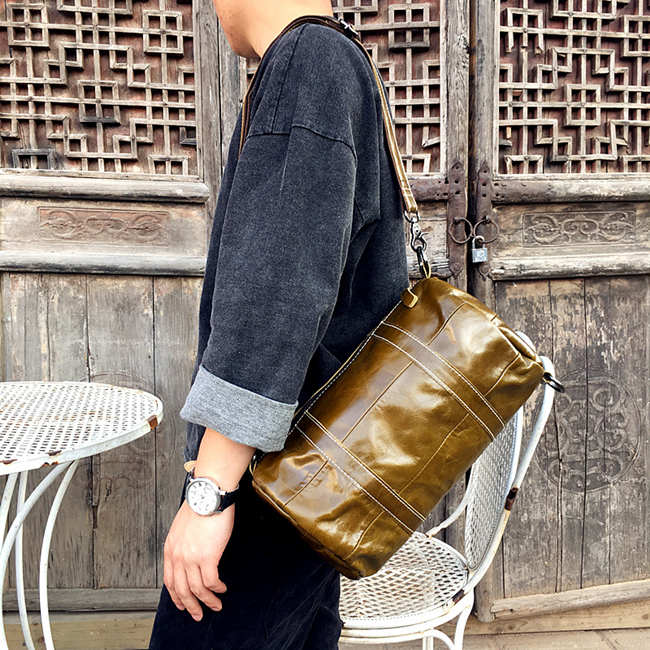 Duffel / Carry-all Bag
Any traveling man needs a holdall for those weekend jaunts or three-day business trips. Big, bulky luggage has transformed into sleek, stylish holdalls (or carryalls). Its design is inspired by the duffel bag, but its predominantly leather exterior and more refined appearance attribute a classic look to this practical tote.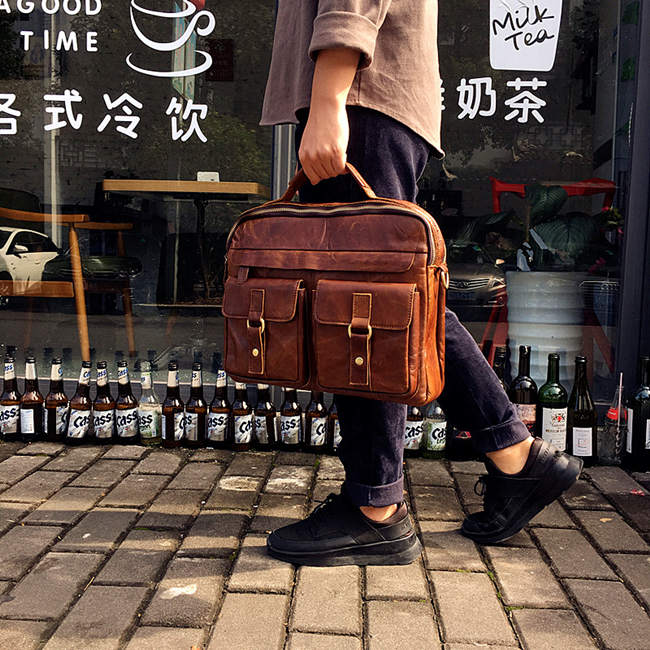 Briefcases
Men who aim to look professional and refined often prefer briefcases and attache cases. These classic bags can be used to carry papers, books, and other materials between home and the office. Briefcases are often composed of a hard outer shell and large inner pouch divided into two or more sections. Outer pockets are generally included.
Businessmen who need to travel with their laptops and business documents tend to prefer briefcases. A briefcase is always a good choice for a man who must attend a business meeting or presentation. Rolling briefcases are a great choice for the businessman who is always on the go.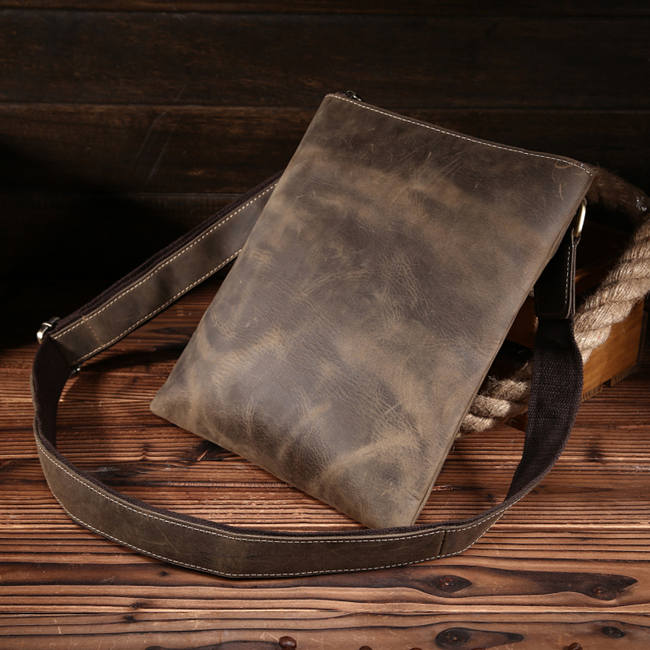 Newsboy Bag / Satchel
Like the advent of the newsboy cap, the newsboy bag is a classic style that has become synonymous with men's casual wear. It's similar to the messenger bag's style, but its traditional canvas exterior makes it a little less formal than the latter. This bag style is perfect for the student on the go, as it makes a fashion statement and exudes more masculinity and style savvy than a knapsack.
Source: http://www.ebay.com/gds/The-Complete-Mens-Bag-Buying-Guide-/10000000177632388/g.html
Hot searches: leather briefcases, leather backpacks, leather handbags, leather duffle bags,leather laptop bags, leather messenger bags, leather travel bags,leather apple watch bands, crocodile bags, leather totes, leather belts, leather satchels, leather clutches, leather purses, leather wallets, leather hats,leather bags in dubai, leather bags in uae, leather bags in sharjah, leather bags in abu dhabi, Italian leather handbags, Italian leather bags, leather watch bands.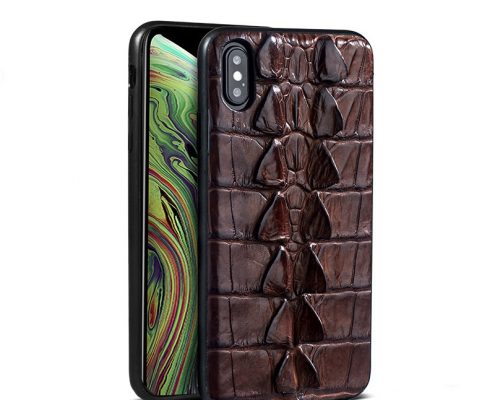 https://www.bgleatherbags.com/wp-content/uploads/2018/09/Crocodile-and-Alligator-Leather-iPhone-XS-Max-XS-Case-Tail-Skin-Brown.jpg
800
800
@bruce99gao88@
https://www.bgleatherbags.com/wp-content/uploads/2018/11/VANGOSEDUN-Leather-Bag-Logo.png
@bruce99gao88@
2018-10-26 04:18:02
2018-10-26 04:18:02
Best iPhone XS Max Leather Cases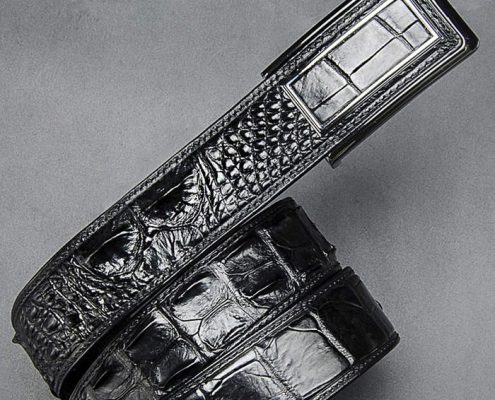 https://www.bgleatherbags.com/wp-content/uploads/2017/08/Crocodile-Belt-Art.No-0123.jpg
700
700
@bruce99gao88@
https://www.bgleatherbags.com/wp-content/uploads/2018/11/VANGOSEDUN-Leather-Bag-Logo.png
@bruce99gao88@
2017-08-29 14:41:58
2018-10-04 16:52:02
Crocodile Belt and Cowhide Belt which one is better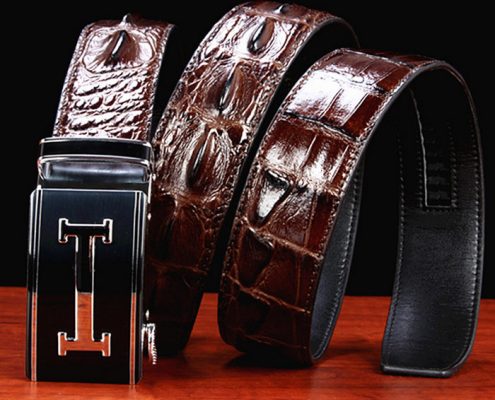 https://www.bgleatherbags.com/wp-content/uploads/2017/08/Crocodile-Leather-Belt-for-Blue-Pants.jpg
700
700
@bruce99gao88@
https://www.bgleatherbags.com/wp-content/uploads/2018/11/VANGOSEDUN-Leather-Bag-Logo.png
@bruce99gao88@
2017-08-22 03:26:04
2017-08-22 03:26:04
What Color of the Crocodile Belt Matches to the Blue Pants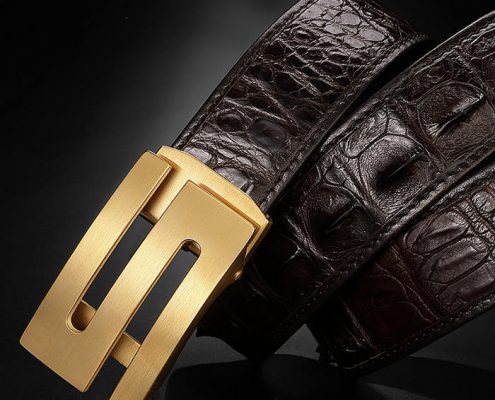 https://www.bgleatherbags.com/wp-content/uploads/2017/08/Crocodile-Belt-Art.No-0012.jpg
700
700
@bruce99gao88@
https://www.bgleatherbags.com/wp-content/uploads/2018/11/VANGOSEDUN-Leather-Bag-Logo.png
@bruce99gao88@
2017-08-16 03:29:47
2017-08-16 03:29:47
How to maintain the crocodile belt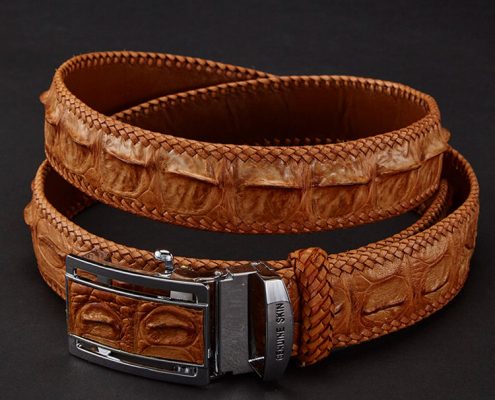 https://www.bgleatherbags.com/wp-content/uploads/2017/08/Crocodile-Belt-ART.NO-009.jpg
750
750
@bruce99gao88@
https://www.bgleatherbags.com/wp-content/uploads/2018/11/VANGOSEDUN-Leather-Bag-Logo.png
@bruce99gao88@
2017-08-13 05:33:24
2017-08-13 05:33:49
Why does the crocodile belt crack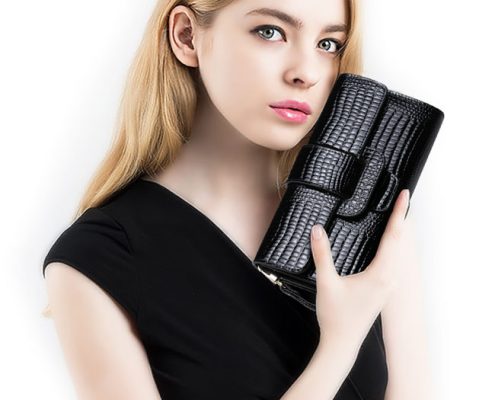 https://www.bgleatherbags.com/wp-content/uploads/2017/08/High-quality-PU-Bag.jpg
650
650
@bruce99gao88@
https://www.bgleatherbags.com/wp-content/uploads/2018/11/VANGOSEDUN-Leather-Bag-Logo.png
@bruce99gao88@
2017-08-04 14:21:52
2017-08-04 14:28:47
Concave Shape Handbag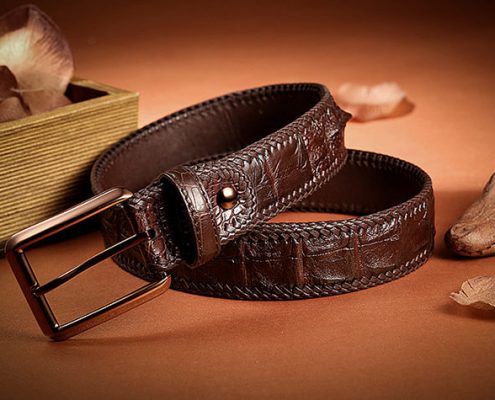 https://www.bgleatherbags.com/wp-content/uploads/2017/08/Brown-series-crocodile-belt.jpg
475
720
@bruce99gao88@
https://www.bgleatherbags.com/wp-content/uploads/2018/11/VANGOSEDUN-Leather-Bag-Logo.png
@bruce99gao88@
2017-08-04 13:59:48
2017-08-04 14:22:58
Crocodile Leather Belt Color Matching Knowledge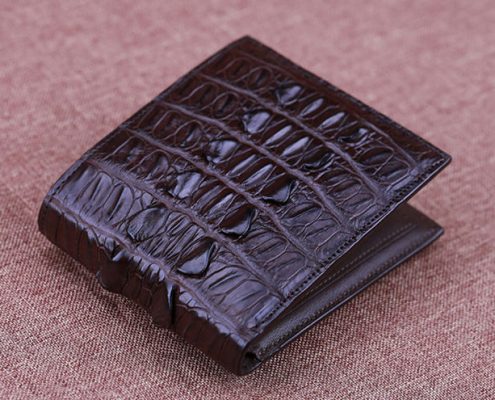 https://www.bgleatherbags.com/wp-content/uploads/2017/08/How-to-Clean-the-Crocodile-Leather-Wallet.jpg
495
700
@bruce99gao88@
https://www.bgleatherbags.com/wp-content/uploads/2018/11/VANGOSEDUN-Leather-Bag-Logo.png
@bruce99gao88@
2017-08-02 15:00:25
2017-08-02 15:00:25
How to Clean the Crocodile Leather Wallet