What color handbags should I choose?
Edited by Jack Gao, shall not be reproduced without permission
  Handbag is an important decoration to show the charm of women, want to look very fashionable, you must choose the handbag. Do you know what color handbag is the most loved by women, do you know what color handbag never outdated? The following is about the symbolic meaning of color, hope you better to pick handbags.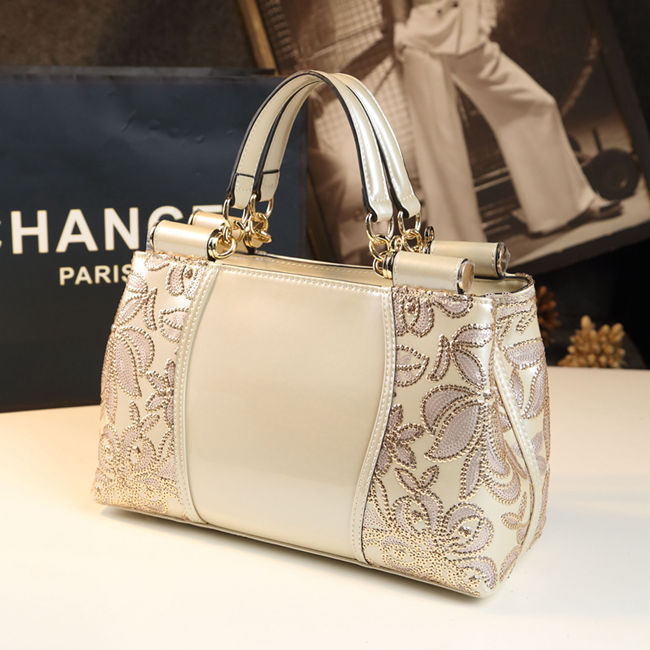 Classic black and white color with:
Black and white are always indispensable with the classic two colors, black leather handbag looks noble, elegant, somewhat sexy and mysterious, and white is a symbol of purity, then the black leather handbags can be used with clothes Most of the colors are gray, beige and blue, while the white can be with all the colors of the clothes wild.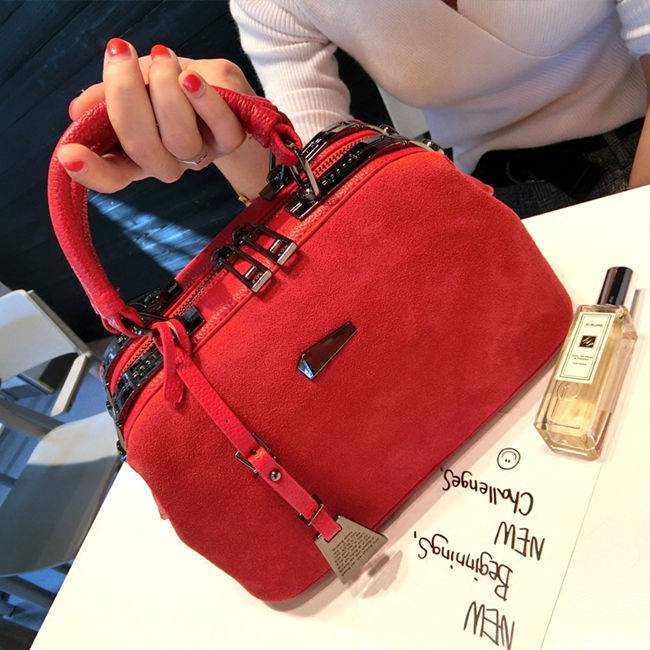 Bright colors with:
Red represents passion and romance, and orange color symbolizes the passion and vitality, they can with black, white, yellow, blue and other colors with the clothes; green leather handbag brand represents the color of nature, looks particularly cool, Full of vitality, the most appropriate and black, yellow and so on with.
Light colors with:
Gray is a mature neutral color, basic and all colors with clothes; and pink is the first female color, can be used with the clothing color is generally white, black, dark pink, rose.
Recommended Fashion Leather Handbag: crocodile handbags, crocodile wallets, alligator handbags, alligator bags, crocodile bags, genuine crocodile handbags, Italian leather handbags, Italian leather bags, Italian leather handbags, Italian leather bags.
Recent blogs: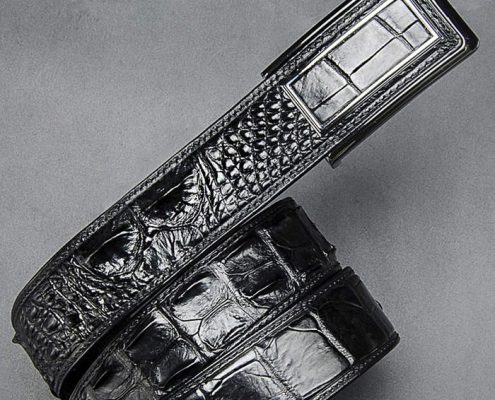 https://www.bgleatherbags.com/wp-content/uploads/2017/08/Crocodile-Belt-Art.No-0123.jpg
700
700
@bruce99gao88@
https://www.bgleatherbags.com/wp-content/uploads/2017/05/Brucegao-leather-bags-logo.png
@bruce99gao88@
2017-08-29 14:41:58
2017-08-29 14:41:58
Crocodile Belt and Cowhide Belt which one is better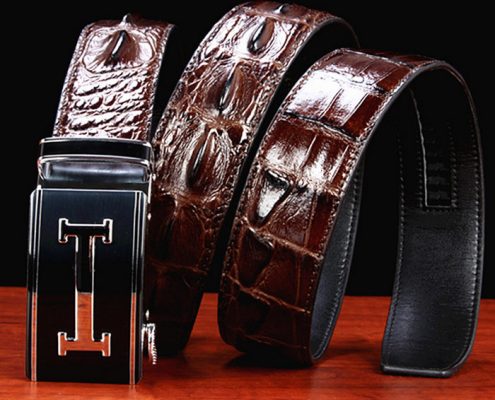 https://www.bgleatherbags.com/wp-content/uploads/2017/08/Crocodile-Leather-Belt-for-Blue-Pants.jpg
700
700
@bruce99gao88@
https://www.bgleatherbags.com/wp-content/uploads/2017/05/Brucegao-leather-bags-logo.png
@bruce99gao88@
2017-08-22 03:26:04
2017-08-22 03:26:04
What Color of the Crocodile Belt Matches to the Blue Pants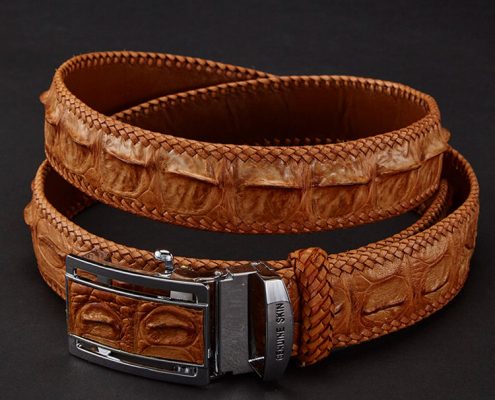 https://www.bgleatherbags.com/wp-content/uploads/2017/08/Crocodile-Belt-ART.NO-009.jpg
750
750
@bruce99gao88@
https://www.bgleatherbags.com/wp-content/uploads/2017/05/Brucegao-leather-bags-logo.png
@bruce99gao88@
2017-08-13 05:33:24
2017-08-13 05:33:49
Why does the crocodile belt crack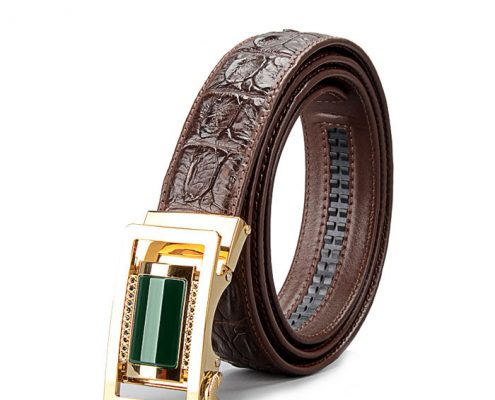 https://www.bgleatherbags.com/wp-content/uploads/2017/08/True-crocodile-belt.jpg
700
700
@bruce99gao88@
https://www.bgleatherbags.com/wp-content/uploads/2017/05/Brucegao-leather-bags-logo.png
@bruce99gao88@
2017-08-11 01:56:35
2017-08-11 01:56:35
How to identify the true and false crocodile belt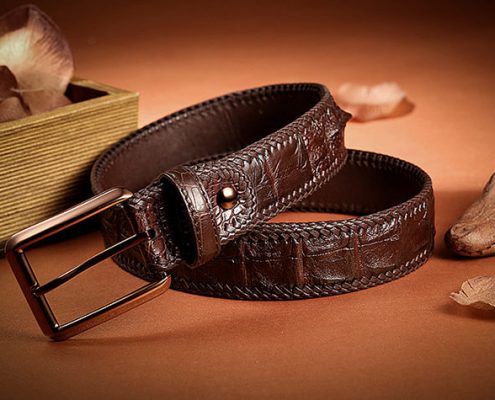 https://www.bgleatherbags.com/wp-content/uploads/2017/08/Brown-series-crocodile-belt.jpg
475
720
@bruce99gao88@
https://www.bgleatherbags.com/wp-content/uploads/2017/05/Brucegao-leather-bags-logo.png
@bruce99gao88@
2017-08-04 13:59:48
2017-08-04 14:22:58
Crocodile Leather Belt Color Matching Knowledge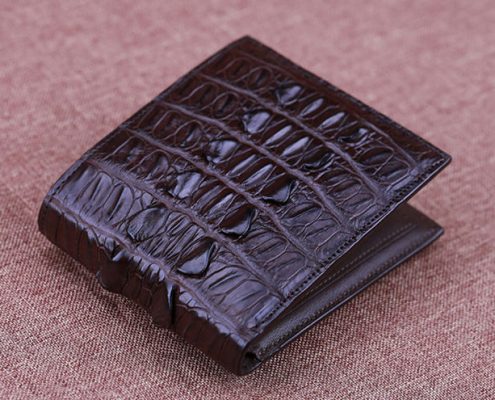 https://www.bgleatherbags.com/wp-content/uploads/2017/08/How-to-Clean-the-Crocodile-Leather-Wallet.jpg
495
700
@bruce99gao88@
https://www.bgleatherbags.com/wp-content/uploads/2017/05/Brucegao-leather-bags-logo.png
@bruce99gao88@
2017-08-02 15:00:25
2017-08-02 15:00:25
How to Clean the Crocodile Leather Wallet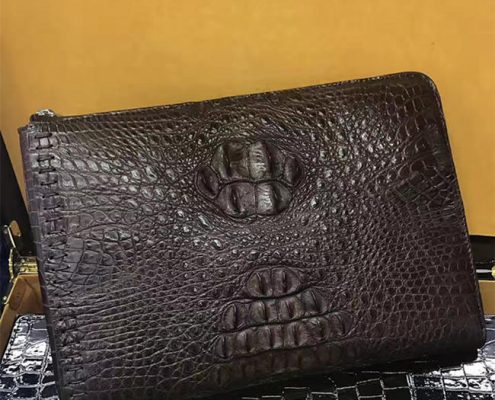 https://www.bgleatherbags.com/wp-content/uploads/2017/07/What-Kind-of-Oil-Should-be-Used-for-Crocodile-Leather-Wallet.jpg
650
650
@bruce99gao88@
https://www.bgleatherbags.com/wp-content/uploads/2017/05/Brucegao-leather-bags-logo.png
@bruce99gao88@
2017-07-31 02:01:48
2017-07-31 02:01:48
What Kind of Oil Should be Used for Crocodile Leather Wallet